NUR-SULTAN -- Women and children extracted from Syria after spending years under "Islamic State" (IS) rule are speaking out about their shattered lives as they undergo rehabilitation in Mangystau Province, Kazakhstan.
The most recent evacuation, part of an operation called "Jusan" (Bitter Wormwood), resulted in the removal of 231 Kazakh citizens, including 156 children, on May 7 and 9 from Syria. The move followed a similar effort in January, when Kazakhstan rescued 47 nationals.
The returnees "suffered from post-traumatic stress disorder because they were living in conditions of war", said Gulnaz Razdykova, a psychologist and the director of the Pavlodar Province Centre for Analysis and Development of Interfaith Relations.
"Their condition is much better now" because of a group of rehabilitation specialists, said Razdykova, who is among those working with returnees from Syria.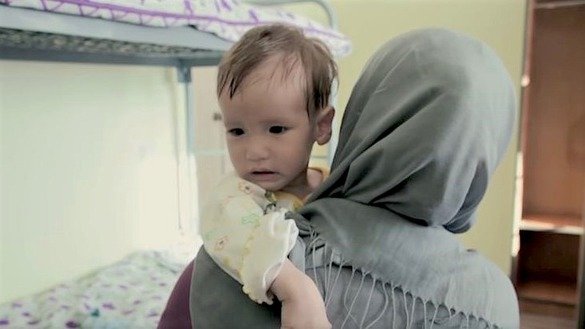 In addition to psychologists, religious scholars and theologians are working with the returnees, both in group settings and individually, she added.
Some positive changes already are evident, she said. "The colour of their clothing has changed. They have all removed the niqabs. Now they are remorseful and sincerely apologise to society for their actions."
Many of the returnees ended up in Syria because of religious delusions, according to Razdykova.
"In response to the question 'Why did you go there?' they all say, 'Religious ignorance,'" she said.
"They were deceived to believe that Sharia and justice would be there," she added. "In fact, everything turned out to be a lie. They realised this there, but it was impossible to go back because they were trapped."
"They are responding very enthusiastically and well to everything. But the rehabilitation procedure cannot be limited to one month. Rehabilitation should and will be continued by my colleagues in the provinces at rehabilitation centres," she said.
Razdykova said one of the female returnees told her: "It turns out the world can be sweet to the taste."
'A lesson for all of us'
"The two Jusan operations rescued more than 270 Kazakh citizens from the hands of IS this year," said Ruslan Seksenbayev, a political scientist from Taraz and director of the non-profit organisation Beibit Aspan (Peaceful Sky).
"These are our compatriots, we neglected them and allowed them to ruin their own lives. Their return to their homeland is an unprecedented humanitarian operation for Kazakhstan," he said.
These Kazakhs and their "tragic stories will serve as a lesson for all Kazakhs", he added.
"Look at these people -- their fates are shattered; they have lost their health and loved ones; they have lost everything," Seksenbayev said. "They could have lived a peaceful life, freely professed a religion, raised their children, but they succumbed to the propaganda of terrorists. This is a lesson for all of us."
Kazakh citizens still remain in Syria, and most likely they too will be repatriated soon, he said.
"We can't forgive the terrorists who have committed killings, but their wives and children are not guilty," he said.
"We must show them compassion," Seksenbayev said. "Rehabilitation and a return to a peaceful life are waiting for them. I believe that they will never preach radical Islam, but on the contrary, they will warn others about such a mistake."