TASHKENT -- Surxondaryo Province, Uzbekistan, situated along the border with Afghanistan, is continuing to grow as a hub of co-operation between the two nations.
In recent years, such co-operation has spanned the education, trade and investment sectors.
Organisation for Security and Co-operation in Europe (OSCE) Chairman Miroslav Lajčák acknowledged Uzbekistan's role in regional stability and its constant support of Afghanistan during his meeting in Tashkent with Uzbek Foreign Minister Abdulaziz Kamilov on May 20.
During his visit, Lajčák handed over a €10,000 ($11,100) donation to the Termez Centre for Education in Afghanistan (TCEA), according to the OSCE website. The centre is situated in the capital of Surxondaryo Province.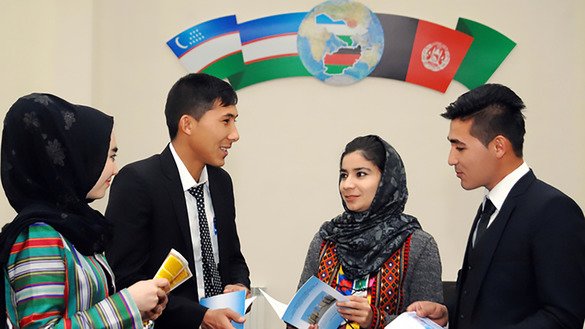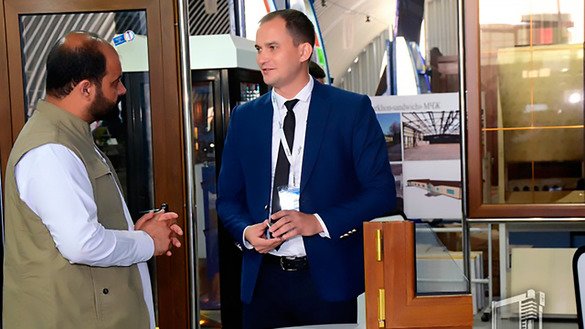 "Education is a simple but powerful tool that gives us the chance to create the future we want," Lajčák said during his meeting with Kamilov.
"It helps us to accumulate knowledge, to change mindsets, to rethink attitudes and to alter behaviour," he said. "By training young Afghans with the skills they need, the country can thrive economically. And if we are serious about building a safe future, our young people are key."
The TCEA, which opened in January 2018, offers Afghan students higher and secondary specialised education in 17 areas, including the Uzbek and English languages, physics and chemistry.
In the 2018-2019 academic year, 96 students studied there. The centre can accommodate as many as 300.
"Although the Uzbek language is still quite common in the northern provinces of Afghanistan, it is very different from the Uzbek spoken in Uzbekistan. The link between the two peoples was lost for many decades in the 20th century," Otabek Khayitkulov, a Tashkent linguist, told Caravanserai.
"One of the ideas of the educational centre is to bring Uzbeks on both sides of the Amu Darya River closer through deep study of the Uzbek language," he said, referring to the river that separates Uzbekistan from Afghanistan.
Developing trade
Meanwhile, Termez hosted an Afghan-Uzbek business forum May 23 to encourage trade between the two sides.
Afghan entrepreneurs were able to see more than 300 types of Uzbek products presented at the forum and to conduct negotiations with their Uzbek counterparts.
Uzbekistan and Afghanistan signed export contracts and agreements totaling $82.2 million during the forum, the Uzbek Ministry of Investments and Foreign Trade said in a statement May 27.
"The Uzbek and Afghan peoples are brothers living on two different banks of the same river," said Halilyor Frozan, director of the Afghan pro-women's-rights organisation Oybegim, during the forum, according to the Uzbekistan National News Agency (UzA).
Her association wants "fruitful co-operation in the areas of manufacturing, trade, culture and more", she said.
"We are infinitely grateful to Uzbekistan, which intends to contribute to the restoration of economic stability," she said.
The forum took place after Afghan Foreign Minister Salahuddin Rabbani and his Uzbek counterpart, Abdulaziz Kamilov, met in Dushanbe on May 17.
"The ministers noted with satisfaction the dynamic and positive results of multifaceted co-operation between the two countries and discussed priority areas for further development of co-operation in various fields, including Uzbekistan's proposals for implementation of major infrastructure and socio-economic projects in Afghanistan," the Uzbek Foreign Ministry said.
Afghan investment
Last year, foreign investors invested $7.3 million in Surxondaryo Province. So far in 2019, they have invested $6.6 million in the province. For 2019-2020, Afghan entrepreneurs plan to implement 14 projects in Surxondaryo worth $30 million.
Some 144 enterprises backed by Afghan investors are operating in Surxondaryo Province, according to UzA.
For its part, Uzbekistan exports cars, trucks, buses, farm implements, fertiliser, fruits and vegetables to Afghanistan.
To facilitate such investment, the development of the Termez Cargo Centre, a logistics terminal, is under way in Surxondaryo Province.
The centre, which opened in 2016, is expected to operate as the main hub for Uzbek-Afghan trade. On May 23, the permanent Uzbek-Afghan trade zone began operating at the centre.
The border trade zone will serve as a "friendship bridge" to promote further co-operation between the businesses of Uzbekistan and Afghanistan, according to UzA.
The zone includes a customs terminal, hotel, restaurant and service locations for Afghan entrepreneurs seeking to do business in Uzbekistan. Those filling out applications or requesting services can file their paperwork at a "one-stop shop" for their convenience.