TASHKENT -- Trade exhibitions in Uzbekistan and Afghanistan this month are signs of growing ties between the two countries and of Uzbekistan's willingness to help a neighbour struggling to end a war and to overcome terrorism.
On July 15, Tashkent hosted an Uzbek-Afghan business forum, as reported by AKIpress.com. The event attracted more than 200 participants from Uzbek and Afghan businesses and government ministries, according to the Uzbek Investments and Foreign Trade Ministry (IFTM).
Two weeks before that, Uzbek Prime Minister Abdulla Aripov July 1 kicked off the "Made in Uzbekistan" trade exhibition in Mazar-e-Sharif, Afghanistan.
During the two-day trade show, Uzbek entrepreneurs displayed goods and services related to mineral extraction, industry, pharmaceuticals, health care, education and transport.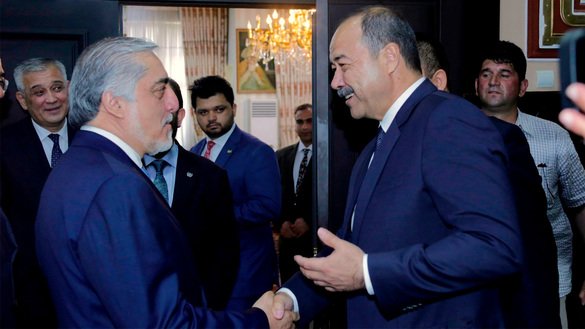 The goal of the event, organised by the Uzbek IFTM, was to further develop trade and economic ties and increase the export potential of the two countries.
Visitors to the trade show were especially interested in Uzbek buses, dump trucks, tractors and other farming equipment, the Uzbekistan National News Agency (UzA) reported.
Uzcharmsanoat, an Uzbek association that makes shoes, signed agreements to supply Afghan customers. Uzbek businesspeople showed off more than 10 styles of shoes made of leather and synthetic materials, as well as uniforms and workwear.
The mutual interest between Uzbek and Afghan entrepreneurs is growing steadily, say economists.
"Uzbekistan sees great potential on the Afghan market for the distribution of its goods. Aside from fruits and vegetables, it's challenging for Uzbek goods to compete with Chinese goods on the Kazakh and Russian markets," said Shukurullo Mavlonov, a Tashkent-based Uzbek economist.
"Automobiles and home appliances are what Uzbekistan can successfully sell to the Afghans," Mavlonov said.
A partner in peace
Uzbek Prime Minister Abdulla Aripov and Afghan government Chief Executive Abdullah Abdullah met on the sidelines of the trade show on July 1.
"The Afghan government will continue its efforts to balance trade relationss between the two countries. We are committed to creating more opportunity for Uzbek investors, and we hope that such an opportunity is provided for Afghan investors in Uzbekistan," Abdullah said, as cited by TOLOnews.
"The trade exhibition in Mazar-e-Sharif shows the huge potential for expanding economic ties between the two countries, which is a principal part of our trade policy," Abdullah tweeted July 1.
He called Uzbekistan "our solid partner in peace, trade & prosperity".
Meanwhile, Aripov said during the meeting that Uzbekistan was willing to invest $45 million of its own money to partially finance the construction of the Surkhan–Pul-i-Khumri power line in Afghanistan.
The total cost of the 200km-long line is expected to be $110 million, according to Aripov.
The financing of the project had been unresolved for a long time, according to Mavlonov, the economist.
Uzbekistan and Afghanistan will enter into a 10-year energy contract, said Uzbek Deputy Energy Minister Sherzod Khojayev at a briefing on July 1 in Tashkent, according to Gazeta.uz.
The Asian Development Bank will lend the remaining amount to Afghanistan, according to Khojayev.
In addition, Uzbekistan will receive the exclusive right to carry out the project without an international tender being held beforehand, thanks to the bank's trust in Uzbekistan, he said.