A joint China-Russia bomber patrol over disputed territory off the coast of South Korea and Japan earlier this week was a clear attempt to instigate fears in the region and beyond, analysts say.
Seoul said a Russian warplane twice entered South Korean airspace Tuesday (July 23) near the disputed Dokdo islets -- which Tokyo also claims and calls Takeshima -- and that it fired about 400 warning shots in return. Japan also said it scrambled fighter jets in response.
The violation of the disputed airspace was "deliberate", Ahn Chan-il, a researcher in Seoul, told AFP.
Both Moscow and Beijing have denied the exercise targeted other countries or violated disputed airspace, but the move was a bold one, say analysts.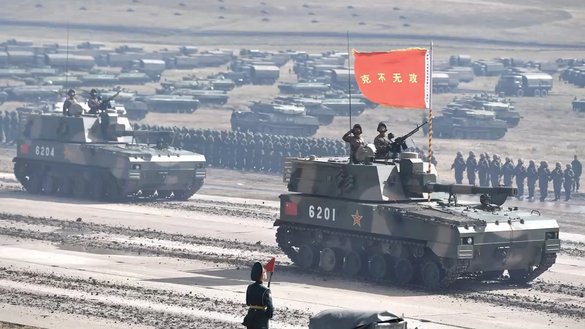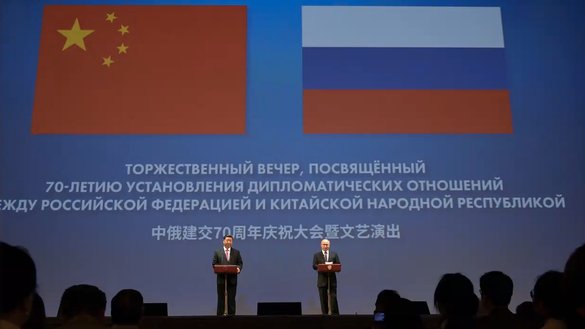 "It's a big deal because it displays confidence that the air forces of the two nations can co-ordinate a patrol of this nature in ways that the region will almost certainly find destabilising," said Lyle Morris, senior policy analyst at RAND, a US think-tank.
It was also significant that the bombers involved -- two Chinese H-6K's and two Russian Tu95's -- were nuclear-capable, "so it's sending an additional message", said Adam Ni, China researcher at Macquarie University in Sydney.
Unsteady allies
This type of provocation is not new for the pair of unsteady allies.
China and Russia have conducted a number of military exercises together, including Russia's largest ever military drills last September. The Vostok-2018 exercises at the Tsugol military training ground in Siberia involved almost 300,000 troops and all types of military equipment.
The exercises raised serious concerns among Central Asian states, despite Russian President Vladimir Putin's claims that they were "peaceful".
"Such military exercises are a bad sign," Valerii Khan, an Uzbek political scientist based in Tashkent, told Caravanserai at that time.
"Of course there is no military necessity for them," he said. "It is a political act that Russia uses to demonstrate its power."
Of the recent joint air patrol, Chinese Defence Ministry spokesman Wu Qian said it aimed to deepen the comprehensive strategic co-operative partnership between China and Russia, enhance joint operation capabilities of their armed forces, and "jointly safeguard global strategic stability".
"This operation is within the annual co-operation plan between the Chinese and Russian armed forces and does not target third parties," he said at a news conference in Beijing.
Still, observers are wary of this increasing show of joint military force, which follows a growing trade relationship and the appearance of closer ties.
Trade between Moscow and Beijing increased 25% in 2018 to reach a record $108 billion, and Chinese President Xi Jinping described Russian counterpart Vladimir Putin as his "best friend" at a June meeting.
But the partnership between the two is not necessarily easy.
The two regimes "in a way still do not trust each other", said Ni.
Interests diverge in Central Asia
Even as the leaders from both countries swap compliments, announce business deals and military co-operation, they are unlikely to strike a long-term strategic alliance as their interests in Central Asia diverge.
That is because previous assumptions about the interests of Russia and China in the region -- a kind of gentleman's agreement in which Moscow protects while Beijing invests -- are being overturned, analysts say.
The fallout from recent Russian aggression in places like Georgia and Crimea has pushed Moscow to turn toward its neighbour to the east.
Co-operation with Beijing is seen by Moscow as "the lesser of two evils" -- the alternative being deep internal reforms and reconciliation with the West -- to stimulate economic growth, said Alexander Gabuev, who heads the Asia programme at the Carnegie Moscow Centre.
"China and Russia are competitors in Central Asia," said Yuri Poyta, head of the Asia-Pacific Section of the Centre for Army, Conversion and Disarmament Studies in Kyiv, Ukraine, in March.
China has no desire to see its investment projects -- a vital tool of "soft power" -- depend on Russian willingness to protect them, he said.
In effect, Chinese projects and large-scale investments in Central Asia are ushering out Moscow's influence, especially as the latter has no interest in developing the region.
"Moscow understands that with the exception of the [military] force it can bring to bear, it has very little to offer the region economically. It has no desire to watch Beijing gather strength and draw the Central Asian republics into its embrace," Poyta said.