ALMATY -- Youth from Kazakhstan, Kyrgyzstan, Tajikistan, Turkmenistan, Uzbekistan, Azerbaijan and Turkey recently gathered together to discuss ways to tackle some of society's most pressing problems, including extremism.
Some 400 participants between the ages of 18-29 took part in the Central Asia Youth Festival in the Shymbulak resort area in Kazakhstan August 22–23, and examined unemployment, labour migration, radicalisation and education across the region.
The festival was organised by the Foundation of the First President of the Republic of Kazakhstan and the Almaty mayor's office.
The event sought to develop political literacy and civic activity among youth and to create a space for integration of and co-operation by Central Asian youths to solve the social problems and challenges of the modern world, according to organisers.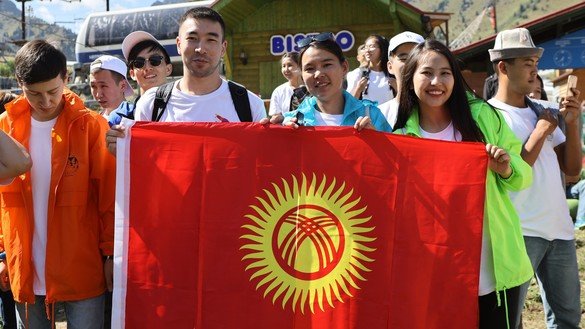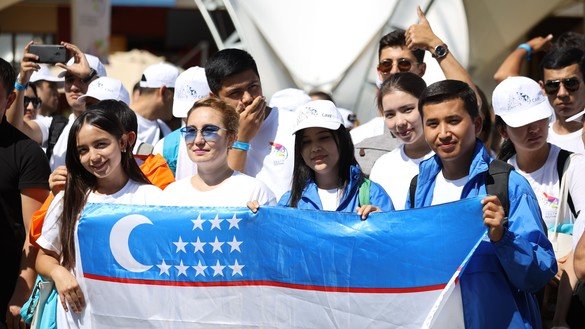 Political and social leaders from various countries participated in the discussions at the forum, including Thomas Helm, the Konrad Adenauer Foundation's resident representative in Kazakhstan; Colin McCullough, political officer at the Organisation for Security and Co-operation in Europe (OSCE) office in Nur-Sultan;and Aisulu Kangeldieva, head of volunteer development at the Kyrgyz Red Crescent Society, among others.
The lecturers spoke about information security, the threat of violent extremism and political ethics.
This is the first time a youth festival on this scale has occurred in Central Asia, according to Valikhan Bakhretdinov, a member of the Youth Policy Council for the President of Kazakhstan.
The problem of extremism
"We were taught to think like project creators -- set up a problem, determine goals and tasks, and develop a plan of action to solve social problems," said Adilet Akmatov, a 19-year-old resident of Kyrgyzstan.
"Tomorrow we will be able to propose our own solutions to problems, including fighting radicalism and violent extremism," he said.
Youths searching for the meaning of life and answers to questions that worry them are looking for information on the internet, where they can become victims of terrorist recruiters, Akmatov said.
"A large number of people have come to believe in radical ideas and have set themselves up against the state and against generally accepted human values. We are here to decide what to do going forward and to warn our contemporaries about such threats," he said.
Young people can initiate successful projects fighting violent extremism, said Oleg Krutov of Taraz, a co-ordinator for the Youth Centre for Reconstruction and Development, a Kazakh civic group.
"A person with an immunity to religious radicalism is a media-savvy person with critical thinking who has been warned there are forces that are attempting to deceive, impose false ideals and lure people into extremist and terrorist organisations," he said.
"Youths are capable of generating marvelous ideas for counter-propaganda and the implementation of projects against violent extremism," Krutov said.
"Civic groups and the state must develop leadership qualities and project-oriented thinking among youths and teach media literacy. It is necessary to inspire young people with ideas to move toward something better and to give them faith in their own abilities; then youths will make a big contribution to society, including the fight against radicalisation," said Krutov.
An at-risk group
The Civil Initiative on Internet Policy, a Kyrgyz non-governmental organisation, and The SecDev Group, a Canadian consultancy, on July 30 released the results of a large-scale study on "Violent Extremism in Central Asia."
Young people are the highest-risk cadre, and the structural factors that make radicalism possible are economic stagnation, labour migration and the lack of opportunities in their homelands, according to the study.
"Despite platform and government monitoring, VE [violent extremist] content is still found on open social media in Central Asia. From August to October 2018, SecDev analysts found 140 Central Asian social media accounts that were actively distributing VE content to over 324,000 subscribers," the study said.
Inter-governmental organisations have played a significant role in bringing in local communities to solve the problem, it noted.
The report highlighted the 2018 United Nations programme on "Strengthening Community Resilience and Regional Co-operation for Prevention of Violent Extremism in Central Asia."
Officials are implementing two projects under this programme -- a €100,000 project supporting local education and social programmes in southern Kyrgyzstan, and a €90,000 project aimed at strengthening the ability of Tajik youth and labour migrants to resist the ideological blandishments of violent extremism.