Al-Qaeda is grappling with a leadership crisis following the death of Osama bin Laden's son Hamza, who was being groomed to lead the group after Ayman al-Zawahiri.
Al-Qaeda leaders sought to capitalise on Hamza's familial lineage to prepare him to assume the group's leadership, amid recent reports of al-Zawahiri's failing health.
US Secretary of Defense Mark Esper confirmed Hamza's death in an interview with a local TV station on August 21.
US media on July 31 reported that Hamza, chosen heir to the leadership of al-Qaeda, had been killed, but no details of the place or date are available as of yet.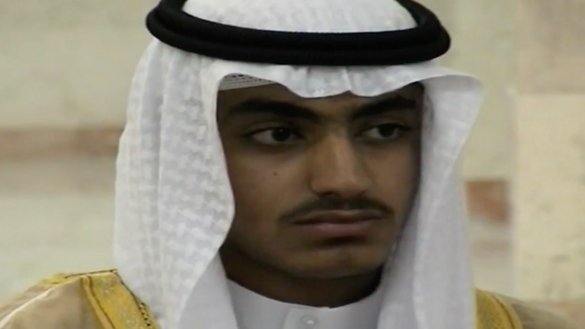 The New York Times cited two US officials saying they had confirmation that he was killed during the last two years in an operation that involved the United States.
The 15th of Osama bin Laden's 20 children and a son of his third wife, Hamza, thought to be about 30 years old, was "emerging as a leader in the al-Qaeda franchise", the State Department said.
Sometimes dubbed the "crown prince of jihad", he had put out audio and video messages calling for attacks on western countries, especially to avenge his father's killing by US forces in Pakistan in May 2011, the department said.
Allegations of al-Zawahiri's poor health
Recent intelligence indicates that al-Zawahiri has a "heart complaint", a senior official involved in international counter-terrorism efforts told CNN on August 1.
The official said the information suggests al-Zawahiri had a potentially serious condition but cautioned it was difficult to ascertain the severity of his health problems and what effect they might have on his longevity, CNN reported.
This adds to the pressure on the group to find a successor who can step in to take on al-Zawahiri's role, expert said.
Al-Qaeda is in the throes of a real leadership crisis, said military strategy expert Yahya Mohammed Ali.
Some of al-Qaeda's old guard were trying to "elevate Hamza bin Laden's status to become the new leader of the group" in a bid to preempt a leadership crisis in view of al-Zawahiri's deteriorating health that is precluding him from leading the group effectively, he said.
"Al-Qaeda is going through its worst days as its different branches are mired in infighting and none of its old or new commanders is able to impose himself as a top candidate to lead the group in the wake of the heavy losses it has suffered," he said.
The relentless international manhunts of the group's leadership "have curtailed its effectiveness and military capabilities", said Ali.
He attributed this to the international co-operation in the war on terrorism and the elimination of a large number of first- and second-tier leaders and extremist elements who joined the "Islamic State" (IS) in Syria and Iraq.
List of potential successors 'short'
"The list of candidates for al-Qaeda's leadership following the killing of Hamza and al-Zawahiri's affliction with illness is very short," said political researcher Abdul Nabi Bakkar.
Most of the nominations focus on two men: Abdullah Ahmed Abdullah, also known as Abu Muhammad al-Masri, an Egyptian national who is currently considered to be the group's second-in-command after al-Zawahiri; and Saif al-Adel, an Egyptian member of the group's Shura Council who is responsible for many terror attacks around the world.
Both men are wanted in connection with al-Qaeda's bombings of two US embassies in east Africa in 1998.
Al-Masri, whom the US has designated as a wanted terrorist, is Hamza bin Laden's father-in-law.
Neither al-Masri nor al-Adel "has any real ability to lead the group despite the prominence of their names, as many of the other leaders, Syrian and Iraqi leaders in particular, reject them, as do some of the Pakistani and Afghan leaders", Bakkar said.