ISSYK-KUL, Kyrgyzstan -- The Organisation for Security and Co-operation in Europe (OSCE) and Kyrgyz Ministry of Economy have organised a roundtable discussion Monday-Wednesday (September 9-11) in Issyk-Kul Province about weapons proliferation.
The roundtable concerns Kyrgyzstan's 2017-2019 National Action Plan (NAP) for implementing United Nations (UN) Security Council Resolution 1540, which is meant to curb proliferation of weapons of mass destruction (WMDs).
"This event served as a platform for constructive dialogue, and it further unites Kyrgyzstan's efforts to better control non-proliferation of [WMDs] in and outside the country," said Nazar Malayev, chief of the Non-Tariff Regulation and Export Control Department in the Economy Ministry.
The ministry is the key government agency responsible for co-ordinating implementation of the NAP on implementing Resolution 1540.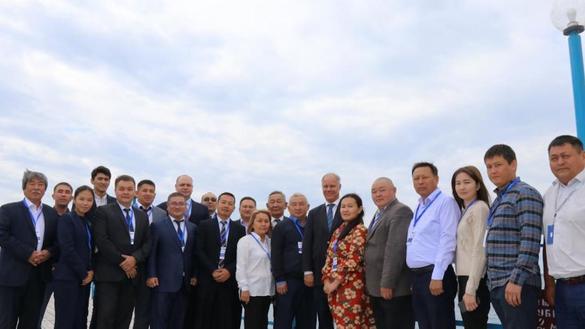 Kyrgyzstan was the first Central Asian state to join the 1925 Geneva Protocol, which prohibits use of chemical and biological weapons in war, said Malayev.
During the roundtable, officials from relevant Kyrgyz ministries and government agencies, as well as specialists responsible for implementing Resolution 1540, reviewed Bishkek's progress in implementing the NAP and developed recommendations for further implementation.
Participants also discussed enforcement measures undertaken by Kyrgyzstan and development of relevant laws.
"The active participation of Kyrgyz officials in such events once again reaffirms the willingness of Kyrgyzstan to fulfil its international obligations," said the head of the OSCE Programme Office in Bishkek, Pierre von Arx.