BISHKEK -- Kyrgyz officials are discussing a potential switch from the Russian-based Cyrillic alphabet to the Latin alphabet for the Kyrgyz language.
The topic was brought up September 11 as Kanybek Isakov, a candidate for education minister, was undergoing a confirmation hearing in parliament. He has since taken up the post.
"I support changing to the Latin alphabet. We need to do the appropriate work in phases," Isakov said, when asked by member of parliament Altynbek Sulaimanov on his opinion.
"We're the holdouts among the Turkic peoples -- Kazakhstan is switching in 2025. We've already functioned with the Latin alphabet [from 1928 to 1940], so we'd be returning to it, not converting to it. It will help develop the state language," Sulaimanov said.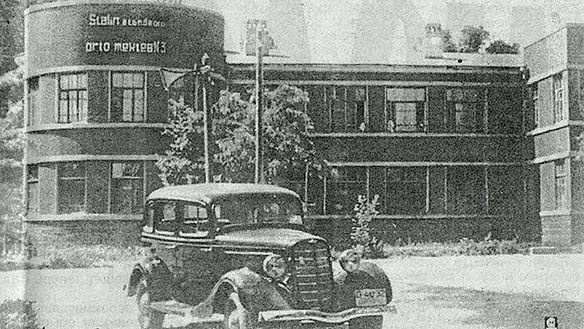 The confirmation sparked heated debate over the potential change.
A transition to the Latin script will help Kyrgyz become a more natural language, said Bishkek-based political analyst Almaz Tazhybai.
"We need to bring this idea to fruition. A lot of work lies ahead. It's time to get rid of [the traces of] Russian colonisation," he wrote on Facebook.
"A sovereign Kyrgyzstan is duty bound to officially codify the Latin alphabet for the entire Kyrgyz diaspora, which lives in different countries where the Latin alphabet is the main script," Tyntchtykbek Tchoroev, president of the Kyrgyz History Society, posted as a comment on Facebook.
Backers of romanisation are sharing a link to a special website -- qyrgyz.com -- which contains Kyrgyz materials written in the Latin alphabet. The site is also converting Kyrgyz texts from Cyrillic to Latin script.
The move, if enacted, will reflect Central Asia's ongoing progress toward increased sovereignty and independence from lingering Russian and Soviet influence. Although the Soviet Union broke up 28 years ago, Kyrgyzstan still uses the Cyrillic script imposed by Joseph Stalin.
A slow transition
Dastan Bekeshev, a member of parliament, expressed support for switching to the Latin alphabet but warns that the transition will take time.
"This is a rather costly project, so Kyrgyzstan will need to solve its most urgent day-to-day problems first," he said in an interview.
The Kyrgyz people historically used Arabic script. Under Soviet rule, Kyrgyzstan initially retained Arabic script, switched to the 1928-1940 Latin alphabet and then adopted Cyrillic.
Since Kyrgyzstan became independent in 1991, the intelligentsia and patriotic communities have repeatedly raised the issue of again romanising their language, becoming the target of furious criticism by the Russian media.
The issue again moved to the fore after neighbouring Kazakhstan, the country closest to Kyrgyzstan in terms of language, culture and historic affinity, decided last year to begin romanising its language.
Another neighbour, Uzbekistan, which also speaks a Turkic language, began using the Latin alphabet in 1993. It uses both alphabets now.