ALMATY -- Disparaging comments about migrants by a Russian TV host have sparked anger and indignation among Central Asians.
Aleksandr Marugov, the son of Russian billionaire Vladimir Marugov, was killed July 7 in downtown Moscow. Surveillance footage showed Marugov speeding wildly on a motorcycle when he crashed into a taxi driven by Islambek Akbarov, a 22-year-old Kyrgyz citizen working in Russia.
Akbarov was arrested the next day for allegedly causing a fatal accident because of negligence. He faces up to five years in prison.
Discussing the accident on September 24, Andrei Malakhov, the host of "Live" on Russian state-owned television channel Russia-1, claimed that Akbarov was hired to kill Marugov.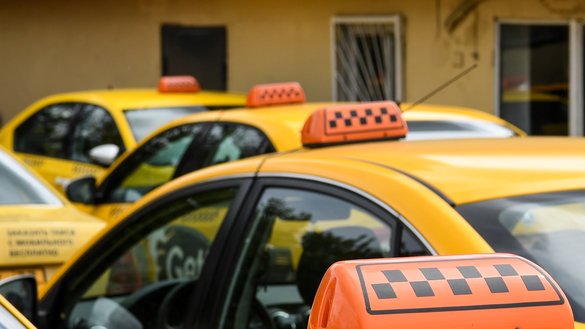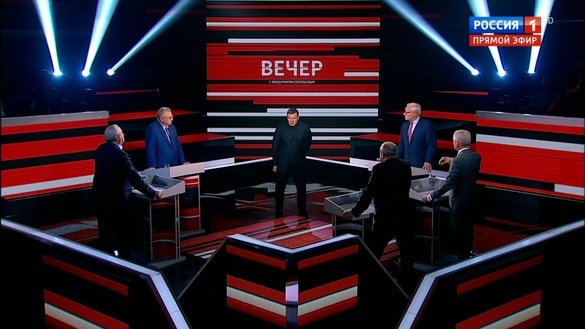 "At the wheel, a 23-year-old little jerk, from another country, has been working as a taxi driver for a couple of months. Give him $100,000, which will make his whole family, his village, all his relatives happy. They won't make that kind of money in their entire lives," Malakhov said, suggesting that Akbarov received pay to assassinate Marugov.
"A boy from a family with lots of children, he hangs around waiting for [Marugov] to drive up, so that he can make an illegal turn over two solid [painted] lines and smash into Aleksandr," he said, ignoring a defence attorney who said Akbarov made a legal turn.
Malakhov also expressed disbelief that Akbarov could afford an attorney.
"Who's paying you?" Malakhov asked Akbarov's lawyer. "So today all of our taxi drivers have a lawyer? Even if they're sleeping five to a bench and working for $10."
Outrage in Kyrgyzstan
Kyrgyzstan's Foreign Ministry on September 26 summoned a Russian diplomat to express "concern about such pronouncements by Russian state media journalists, in light of Kyrgyz-Russian alliance-level relations and strategic partnership," 24.kg reported.
Kyrgyz member of parliament Elvira Surabaldiyeva raised the question of what Kyrgyzstan considers a friendly country.
"Malakhov was not just arrogant. He spoke in a most disparaging way about a whole nation, thereby insulting our country," Surabaldiyeva said on Twitter.
"And this is said by a citizen of Russia, a country that we consider to be our strategic partner, and whose language we recognised as the official language of the Kyrgyz Republic. Chauvinism," she added.
The Facebook page of the Russian embassy in Kyrgyzstan received numerous complaints from Kyrgyz citizens.
"Until the leadership of RTR [the Russian TV channel] publicly apologises to the Kyrgyz people, it's essential to cease broadcasting the channel [in Kyrgyzstan]," a soldier from Bishkek, Kadyrbek Sopuyev, commented on the Facebook page of the Russian Embassy in Kyrgyzstan.
Russia has become a "fascist country" that uses such offensive words as "gastarbeiter," wrote Narynbek Kenjetayev, another Facebook user. The neutral German word for "guest worker" is an insult in Russian.
This is not the first time that Malakhov has flung ethnic insults, Kenjetayev added.
In Bishkek, residents attached Malakhov's photo to a punching bag with the caption "Beat This Nazi" and left it on the street for passersby to punch.
A video of various Kyrgyz using the punching bag appeared on Twitter, posted by Shavkat Turgayev, a Bishkek-based correspondent for Current Time TV, produced by Radio Free Europe/Radio Liberty and Voice of America.
If Moscow respected the countries of Central Asia in deed rather than in empty words, then its state media would never have allowed such offensive statements against Kyrgyz, Kazakhs, Uzbeks and Tajiks, said Sanjar Kenjebayev, a Bishkek resident.
Central Asian countries are becoming increasingly disillusioned with the Russian regime, even though certain cultural and historical ties have survived the collapse of the USSR in 1991, said Ruslan Nazarov, a Nur-Sultan-based international relations specialist.
"But these ties are gradually fading as we change and want to live in a different, modern world of human rights and mutual respect," Nazarov said.
"And with every chauvinist statement or open threat to our state's integrity, Russia strengthens the prospect of its own isolation, and at some point, it will have no place even in its own 'back yard,'" he said.
Talk of bombing Kazakhstan
Leading Kazakh media outlets also reported on the furor.
In the comment section of a Tengri News article about the Malakhov situation, Kazakhs expressed support for the Kyrgyz people and outrage over the Russian TV host's statements.
The Akbarov case did not entitle Malakhov to insult an entire country, commented "Adik," who urged him to apologise to the "fraternal Kyrgyz people."
User "Dos Zhanar" recalled that Malakhov earlier "spoke insulting words aimed at the people of Kazakhstan." "It left a mark," the user wrote of that incident. "Now this ... I'm not surprised."
The hosts of shows on Russian state-owned TV have a history of taunting the Central Asian republics.
On June 25, on the same Russia-1 television channel, Vladimir Solovyov, widely known as a mouthpiece for Kremlin propaganda, proposed bombing a research institution in Almaty.
Guests on his show, "An Evening with Vladimir Solovyov," spuriously accused Kazakhstan of being involved in a sinister plot with the United States to build the Central Reference Laboratory. European and Kazakh scientists working there research infectious diseases to develop effective treatments.
The laboratory could endanger Russia, suggested Solovyov, who proposed "solving the problem" by force.
"How about just striking? We know where the laboratory is. Go ahead and strike," he said, apparently referring to a pre-emptive strike.
Solovyov's proposal caused a storm of indignation among Kazakhs, many of whom, in discussions on social networks, suggested breaking off all relations with Russia.