TASHKENT -- Uzbekistan last Friday (October 11) announced that 64 children had arrived from Iraq, where their mothers are serving prison sentences "as members of terrorist organisations".
The children were brought to the country by plane late Thursday (October 10) thanks to a joint effort involving the authorities of both countries and UNICEF, said the Uzbek Foreign Ministry.
The children -- 14 of them under the age of three -- had suffered "moral, psychological and physical problems" after their parents "strayed from the right path" by joining militant groups there, said the ministry.
The children will be housed in special accommodations where they will receive "medical, psychological and social assistance by specialists", the ministry said, adding that the imprisoned mothers had given permission for the repatriation.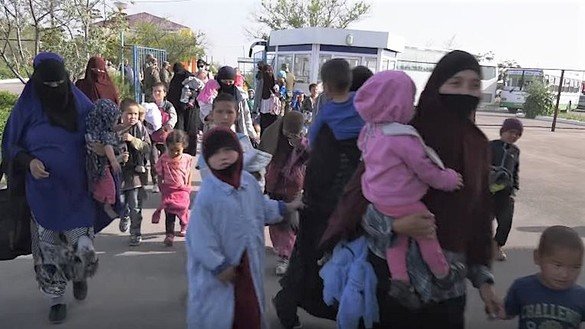 So far three Central Asian countries -- Kazakhstan, Uzbekistan and Tajikistan -- have brought citizens back from either Syria or Iraq, where thousands from the Muslim-majority region joined "Islamic State" (IS) and other militant groups.
Kyrgyzstan has also said it intends to bring citizens back from Iraq soon.
Uzbekistan's Foreign Ministry said in September it planned to bring 235 citizens -- including 65 children -- to the country from Iraq after it repatriated 156 citizens from there in May.