What at first appeared to be isolated incidents involving Russia's shadowy military intelligence agency are now believed to be connected by a specific group carrying out the Kremlin's hybrid warfare in Europe and beyond.
The group, known as Unit 29155, operates under the command of the Russian military intelligence agency. It is still widely known by its old acronym GRU, for Main Intelligence Directorate, although the agency changed its name in 2010 to the Main Directorate (GU).
The group has operated for at least a decade, but little is known about it, the New York Times reported October 8.
Now thrust into the spotlight, the group is believed to be involved in a destabilisation campaign in Moldova, the poisoning of an arms dealer in Bulgaria, a thwarted coup in Montenegro and the attempted assassination of former Russian double agent Sergei Skripal and his daughter last year in Salisbury, United Kingdom.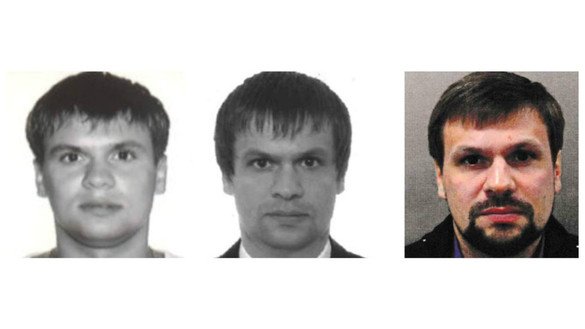 Read the entire New York Times report here.
An elite but 'messy' unit
Unit 29155 specialises in preparing for "diversionary" missions, "in groups or individually -- bombings, murders, anything", a retired GRU officer with knowledge of the group told the Times.
"They were serious guys who served there," the retired officer said. "They were officers who worked undercover and as international agents."
The officers of Unit 29155 appear to be tight knit and are decorated veterans of Russia's bloodiest wars, including in Afghanistan, Chechnya and Ukraine.
Unlike other units involved in Russian cyber-attacks and information warfare, Unit 29155 officers travel to and from European countries to carry out their operations, the newspaper reported.
Though an elite force, Unit 29155 has seen its share of blunders and messy operations.
Skripal and his daughter survived the assassination attempt, as did the Bulgarian arms dealer Emilian Gebrev. The 2016 attempted coup in Montenegro ultimately failed, and the country joined NATO a year later.
The messiness of these failed intelligence operations might be part of the plan, according to Eerik-Niiles Kross, a former intelligence chief in Estonia.
"That kind of intelligence operation has become part of the psychological warfare," he told the Times. "It's not that they have become that much more aggressive. They want to be felt. It's part of the game."
In another Russian intelligence gaffe, two Russian "diplomats" were caught attempting to hack into the Organisation for the Prohibition of Chemical Weapons (OPCW) in The Hague.
The timing of the attempted hack, in April 2018, is significant as Moscow is accused of purposely delaying OPCW access to a chemical weapons attack in Douma, Syria, giving the Kremlin time to tamper with the site.
Moscow has also used its hybrid warfare tactics against the Syria Civil Defence, or White Helmets, accusing the humanitarian organisation of staging chemical attacks.
While the OPCW and White Helmet incidents may or may not be attributed to Unit 29155, they underscore the Kremlin's malign influence campaigns abroad.
Demoralising and disorienting opponents
Unit 29155's operations underscore Russian President Vladimir Putin's particular brand of "hybrid warfare" -- involving a combination of political coercion, conventional and unconventional military confrontation, cyber warfare and influence campaigns.
Moscow also used these hybrid warfare tactics in 2014 with the annexation of Crimea from Ukraine and then turned its sights on Central Asia, steadily building up its military presence in the region.
Last year, Russian Defence Minister Sergei Shoigu announced Russia's intention of increasing the combat readiness of Russian military bases in Tajikistan and Kyrgyzstan, providing them with modern armament and military equipment.
Russia also participated in joint counter-terrorism exercises in Tajikistan and Kyrgyzstan in March 2018, said Shoigu during a conference of Shanghai Co-operation Organisation defence ministers in Beijing in April 2018.
Russia was taking those steps to prevent militants based in northern Afghanistan from infiltrating Collective Security Treaty Organisation member states in Central Asia, he claimed.
But Russia's actions in Central Asia say more about Moscow's determination to reassert control of its lost Soviet territories than it does about "protecting friends from enemies", contend independent observers.
"More likely, Russian military bases will be used for non-traditional and hybrid tactics -- clandestine operations, sabotage and incitement of ethnic tension," said Nodar Kharshiladze, a Tbilisi-based political scientist and founder of the Georgian Strategic Analysis Centre.
"These actions will be supported by cyber-attacks and information warfare conducted from Russian territory," he said.
Demoralising and disorienting opponents are the main goals of Russia's hybrid warfare, said Tornike Sharashenidze, a professor at the Georgian Institute of Public Affairs in Tbilisi.
"The term 'hybrid warfare' appeared only recently, but such warfare has been practiced since a long time ago," he said.
"Russian propaganda creates fake news and makes the opponents spend time and energy denying and fighting the false news, not allowing them to focus on much more important issues and forcing them to be on the defensive and to react," he said.