MOSCOW -- Russian President Vladimir Putin last week watched as the country's armed forces tested missiles that can carry thermo-nuclear warheads during exercises involving "heightened tensions on Russia's border".
The Grom-19 (Thunder-19) strategy games began Wednesday (October 16) and involved 12,000 troops deployed on ships, planes and nuclear missile carrying submarines carrying out launches of long-range precision missiles, the Defence Ministry said.
The games, which do not involve foreign forces, come soon after Russia and the United States abandoned the 1987 Intermediate-Range Nuclear Forces (INF) Treaty, which limited the use of nuclear and conventional missiles with ranges of 500 to 5,500km.
The United States formally abrogated the historic pact in August, citing years of Russian violations.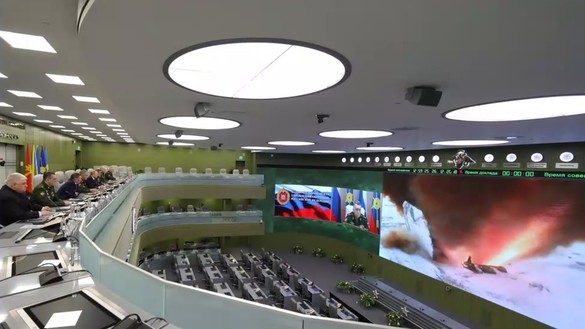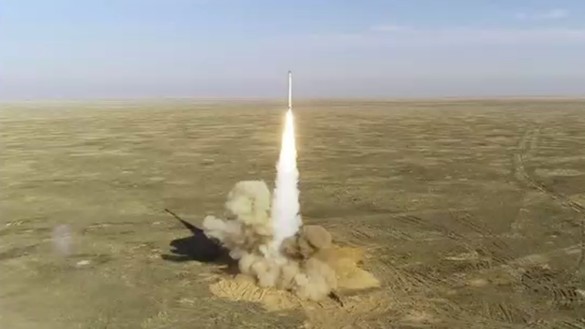 The drills were used to test RS-24, RSM-50 and Sineva intercontinental ballistic missile systems, the ministry said. They employed more than 200 launchers.
Putin visited the National Defence Control Centre in Moscow on October 17 to watch a video transmission of the live launches, accompanied by Defence Minister Sergei Shoigu.
Simulating a nuclear war
The armed forces were simulating "tasks in an armed conflict and nuclear war", deploying "high-precision nuclear weapons and weapons based on new physical principles", Shoigu said.
Submarines of the Northern and Pacific fleets fired cruise and ballistic missiles from the Barents Sea and the Sea of Okhotsk, the Defence Ministry said.
The scenario involved heightened tensions on Russia's border that threatened its sovereignty, the ministry said, adding that the scenario was purely defensive in nature.
Putin has made no secret of his facetious approach toward nuclear security.
Speaking at a forum of international specialists in Sochi last October, Putin joked about Russia as a supposed victim in a theoretical nuclear exchange.
"The aggressor will have to understand that retaliation is inevitable, that it will be destroyed and that we, as victims of aggression, as martyrs, will go to heaven," he said.
"They will simply die because they won't even have time to repent," he said to some laughter from the audience.
World leaders, however, do not share Putin's frivolous attitude towards nuclear war and the end of the INF Treaty.
"Russia bears sole responsibility for the demise of the treaty," NATO said in August.
A familiar pattern
The missile test comes as Moscow aggressively tests a number of weapons it has bragged -- without evidence -- are "invincible", even as it professes to be a peaceful country.
Those tests, as well as the Kremlin's military build-up during the Putin years, have come at a high cost for the Russian population.
On August 8, an explosion during a test of a nuclear-powered missile killed five Russian nuclear agency personnel near Severodvinsk and released elevated radiation levels.
An ammunition depot in Achinsk, Krasnoyarsk Province, was rocked by explosions August 5 and 9. One person was killed in the first incident and nine injured in the second.
In July, 14 seamen, including seven high-ranking officers, were killed in a fire on a deep submersible in the Barents Sea.
The deadly crash of a Russian-built Mi-8 helicopter in Kazakhstan March 27, which killed all 13 troops on board, is another example of the plethora of Russian military mishaps.