TASHKENT -- Uzbekistan risks becoming politically and economically dependent on Russia if it were to join the Eurasian Economic Union (EEU), analysts and political observers are warning.
Raucous discussions have stirred up again over the potential entry of the country into the Russian-dominated economic bloc after a video of a speech delivered in the Uzbek parliament by Valentina Matviyenko, the chairwoman of Russia's Federation Council, was posted online on October 2.
In her speech, Matviyenko strongly suggested that Uzbek President Shavkat Mirziyoyev had already decided that the country would join the organisation.
"We know that the Uzbek president has made a decision, and the matter of Uzbekistan's ascension to the Eurasian Economic Union is now being worked out," she said in her speech to the Uzbek parliament. "If it happens, of course it will be a big, big deal, since an integrated economic union is in keeping with international best practices."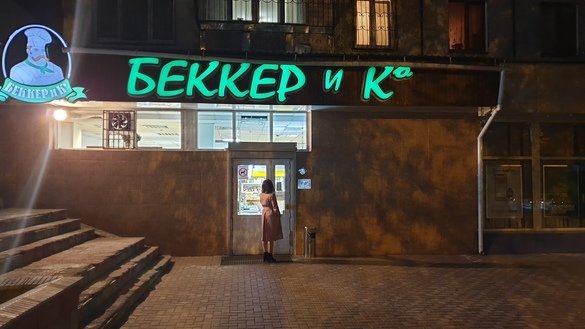 It was a "wise decision by the [Uzbek] president", she added.
Matviyenko expressed hope that "the process won't drag out" and that Russia and Uzbekistan will have the opportunity to work together "as part of the Eurasian family."
Matviyenko's statement was not clarified until October 4, when Sadyk Safayev (Sodiq Safoyev), deputy chairman of the Senate, answered journalists' questions in parliament.
No decision has been made, he said, adding, "Uzbekistan is not a state that can be pressured."
"For now there is no decision; work is proceeding, and consultations are in progress with all the EEU countries," Safayev said.
The work has been going on for three years, and the public will be informed when authorities have formed an opinion on the matter, he said.
No decision from president
Matviyenko's comments were off base, said Tashkent political analyst Valerii Khan.
"It's notable that for a day not a single Uzbek politician or Uzbek state media outlet reacted in any way to this statement by Matviyenko," Khan said. "Evidently it caught the Uzbek side by surprise, and no decision has been made yet, despite what she said. It appeared that Matviyenko attributed to the Uzbek president a decision he hadn't made yet."
Mirziyoyev did not react to Matviyenko's comments.
However, earlier this year he cautiously spoke out on the topic. In a June 23 speech to parliament, he alluded to the potential dangers of joining the EEU.
"We need to find the right path. We need to examine everything, weigh it 10 times and make a decision," said Mirziyoyev, noting that Uzbekistan conducts 70% of its trade with Russia and the EEU countries.
The previous Uzbek president, Islam Karimov, was opposed to joining the EEU. He died in 2016.
"They say they're creating only an economic market and that in no way will they reject sovereignty and independence. Tell me, can political independence truly exist without economic independence?" Karimov said in 2014.
In 2012, Uzbekistan exited the Collective Security Treaty Organisation (CSTO), the Kremlin-dominated military alliance that includes Tajikistan and the EEU countries.
Yuliy Yusupov, an Uzbek economist, analysed the advantages and disadvantages of joining the EEU and published an op-ed in October on the Fergana news site titled "The Club of Hostages of Russian Policy."
Joining the EEU will further impede Uzbekistan's campaign, now more than 20 years old, to join the World Trade Organisation (WTO), he said. The two organisations have different standards and aspirations.
During a visit to the United States in May 2018, Mirziyoyev and US President Donald Trump agreed that the United States would support Uzbekistan's accession to the WTO.
The resumption of that process made the news July 24, when, for the first time in 15 years, Uzbekistan submitted an official application-related document to the WTO.
The WTO secretariat will provide all the help and support needed during this process, Roberto Azevêdo, director general of the WTO, pledged to the Uzbek representative.
'Hostage' of Russian foreign policy
Joining the EEU would make Uzbekistan dependent on Russian policy, Yusupov said.
"Uzbekistan will be forced to enter not only an economic but also a de facto political union with Russia and consequently will be forced to become a hostage of its [Russia's] highly questionable and unpredictable foreign policy, with sharply curtailed abilities to stand up for its own national interests," he said.
Mirziyoyev is also worried that Uzbekistan's hypothetical entry into the EEU would lead to open borders, which would increase imports and potentially damage many Uzbek enterprises, according to Dosym Satpayev of Almaty, director of the Kazakh think-tank Risk Assessment Group.
"Tashkent should bear in mind that if Uzbekistan becomes a member of the EEU, then, like Kazakhstan, the republic will have to constantly repel propaganda from Russia, where you often hear statements that cast doubt on the sovereignty of other EEU members, be it calls to introduce a single currency or create a supra-national parliament," Satpayev noted.
Aziza Umarova, an Uzbek civic leader who works as a political consultant, expressed disappointment about the possible accession to the EEU in a post on her Facebook page.
"There's no turning back. None at all. There is no calm divorce. Should anything happen, there will be no peaceful disbanding. One country is making all the decisions."
"Joining is a one-way ticket. Hello, 'Soviet Union'. This is the last thing my generation was hoping for," Umarova wrote.
The business community of Central Asian countries is clearly disappointed with its experience in trading with Russia.
This is one of the reasons why Tajikistan and Uzbekistan are in no hurry to join the EEU, according to Nur-Sultan-based entrepreneur Beibit Kebekbayev.
"It will be a one-sided game," Kebekbayev said.
"If Russia succeeds in luring new members into the EEU, it will take over their markets," he said. "In practice, new members' manufacturers will not see new opportunities, and their domestic situation threatens to become catastrophic because of a surge of dumped Russian goods."
[Kanat Altynbayev from Almaty contributed to this report.]