DUSHANBE -- US and Tajik officials on Friday (November 1) inaugurated a new outpost for Tajikistan's border forces.
The Tajik-Afghan border is more than 1,300km long.
US Chargé d'Affaires John Ginkel and Col. Shohiyon Abdusattor, deputy commander of the Tajik Border Troops, took part in the ceremony, according to a statement from the US embassy in Dushanbe.
The Okultun outpost gives border forces increased capacity to consistently monitor and patrol the border with Afghanistan in Shahritus (Shaartuz) District, Khatlon Province, the embassy said in the statement.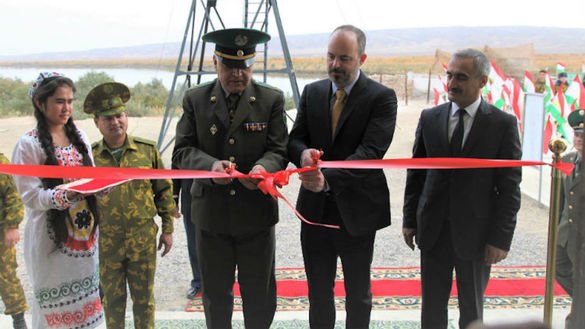 The facility will significantly increase the force's ability to monitor and prevent illegal border crossings across a 15km to 20km range, and counter trans-national threats such as drug traffickers, other smugglers and violent extremists.
The US embassy funded and implemented the $900,000 (8.7 million TJS) construction project.
The US embassy has helped build or renovate nine border outposts and two forts along the Tajik-Afghan border to strengthen Tajik border security.
The US government has contributed more than $100 million (968 million TJS) to strengthen Tajikistan's border security since 2005.