NUR-SULTAN -- Kazakhstan and Tajikistan are drawing up plans for regional security co-operation in 2020.
Kazakh Defence Minister Nurlan Yermekbayev met with his Tajik counterpart, Sherali Mirzo, in Tajikistan October 27. They discussed regional security issues, the joint training of troops and military education.
During the meeting, Yermekbayev noted that Kazakhstan seeks to expand co-operation with regional countries to strengthen security and increase stability in Central Asia, the Kazakh Defence Ministry said in a statement.
The two officials also discussed joint activities for 2020 as well as past and future joint exercises.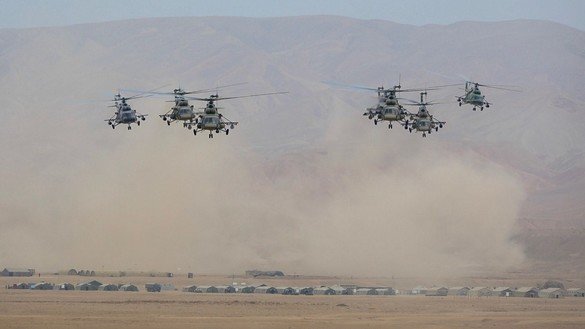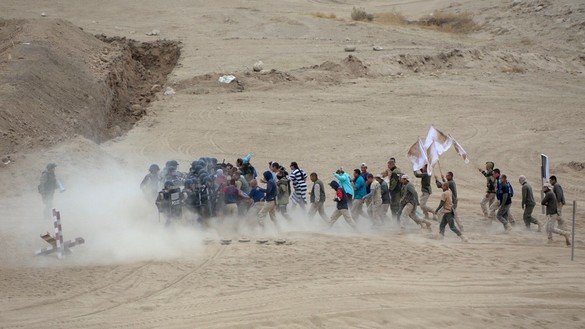 In particular, they discussed the special-force joint exercises that took place in May in Tajikistan. The exercises saw the deployment of Kazakh airborne assault units and special forces, as well as aviation, artillery and support units, to Tajikistan.
As part of his visit, Yermekbayev travelled to a memorial that opened on October 19. It honours 17 Kazakh soldiers who were killed in an ambush in 1995 by Tajik anti-government insurgents on the Tajik-Afghan border.
Security exercises
Yermekbayev visited the Kharb-Maidon training ground, situated 170km from Dushanbe, where he witnessed multinational peace-keeping exercises that involved Kazakh ground and air forces.
The exercises involved a hypothetical scenario in which organised groups of smugglers breached the Tajik border from Afghanistan and began a battle with border troops.
The Kazakh military patrolled the area, organised border checkpoints, escorted military convoys, and participated in locking down a settlement and putting down riots.
"Over the past two years, the countries of Central Asia have paid considerable attention to security issues, the fight against terrorism, and regional co-operation," said Shymkent-based political scientist Rauan Dataliyev.
"And the agreements are not limited to paper: joint exercises and arms exhibitions take place, [officials] exchange experiences and much more," he added.
The modern world is "restive and full of threats such as terrorism and 'hybrid' wars," he said.
"Co-operation among Central Asian countries in various formats and on various platforms, as it should, covers a wide range of issues -- trade and economic relations, investments and, of course, security," said Dautaliyev.