TASHKENT -- Law enforcement reforms are making Uzbekistan a safer country, according to a recent study.
The Global Law and Order report published in November by Gallup, the worldwide polling organisation, confirmed that Uzbekistan is a safe country where law enforcement agencies enjoy the confidence of the public.
Uzbekistan tied for fourth place with Turkmenistan and Switzerland based on its Law and Order Index scores.
Singapore received the highest ranking, and Tajikistan ranked second. Afghanistan finished last.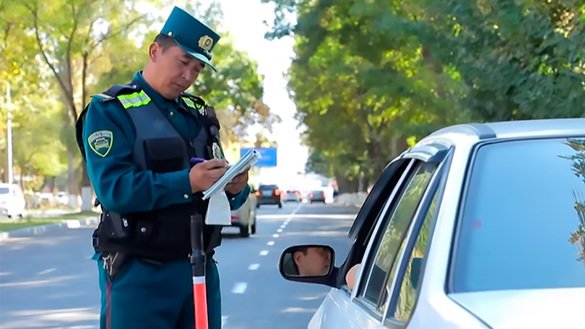 The index was based on respondents' answers to four questions to gauge their sense of personal security and their personal experiences with crime and law enforcement.
The questions were: "In the city or area where you live, do you have confidence in the local police force?," "Do you feel safe walking alone at night in the city or area where you live?," "Within the last 12 months, have you had money or property stolen from you or another household member?," and "Within the past 12 months, have you been assaulted or mugged?"
Police reform
Much of the confidence can be attributed to fundamental reforms of law enforcement agencies launched by Uzbekistan in 2017, according to analysts. Some 78 innovations in this area are planned before 2021.
They include a personnel rating system, the adoption of a Code of Behaviour and Communication and the launch of the Institute for the Improvement of Interior Ministry (MVD) Personnel Qualifications.
Law enforcement agencies have also begun an active presence on the internet and social networks, responding to the public's complaints and requests.
To improve public confidence and enhance the image of law enforcement officers, the MVD held special courses to refine their written and spoken communication skills. Twenty-five officers took part in the classes, which ran from July to November.
"The standard of speech of law enforcement officers plays an important role in establishing contact with the public," said Deputy Interior Minister Col. Rustam Khatamov during a certificate presentation ceremony in Tashkent on November 9.
Efforts are under way to combat corruption as well. Uzbekistan last December began equipping traffic police with body cameras, as part of a pilot project taking place in Tashkent.
The cameras are used to ensure that the activities of traffic police are transparent. Nationwide use of them is expected should the testing prove successful, according to the MVD.
In addition, police officers are now recruited in Uzbekistan through open competition.
A competitive process is under way in Tashkent to fill the capital's vacant patrol officer positions until November 23.
Candidates must have a bachelor's degree and have served in the military, be at least 175cm tall and be no more than 30 years old.
Such reforms have not only improved the image of the police but made Tashkent safer. According to official statistics, crime decreased by 18.7% in the first half of 2019.
The improvement can be attributed to Tashkent's "Safe Capital" policy, Tashkent police spokeswoman Irina Saifutdinova said at a July 19 briefing.
"Round-the-clock, three-shift patrols using the resources and means of police were introduced. The patrols allowed a dramatic reduction in crimes in the evening and at night. Co-operation with other law enforcement agencies and civil society has been established," said Saifutdinova.
Police now respond to calls within five to seven minutes, with plans under way to reduce response times.
Other goals include strengthening the early prevention of crimes and improving surveillance via cameras.
'Old times' are gone
"If I were told five years ago that the Uzbek police could successfully change their image, I would not have believed it," said Tashkent-based political analyst Valerii Khan.
"It seemed to be an unrealistic task, since the public often hated the police because of total corruption, rudeness and brutality," said Khan.
"But everything really has changed," he said. "This is probably one of the most successful reforms of recent years. I think that everything succeeded because the leadership really wanted it."
"Earlier, epaulets could be obtained only through cronyism; there were many hidden obstacles that prevented random people from getting into the system," Khan said.
Traffic police officers, who still have the nickname GAI-shniki from the Soviet past, used to symbolise police corruption in Uzbekistan, said Asadulla Khamroyev, a driver from Tashkent.
"I can honestly say that the old times are gone," he said. "They stopped extorting bribes, and previously that was everywhere. The code word was 'leave something for lunch.' Now this doesn't exist."