TASHKENT -- Uzbek President Shavkat Mirziyoyev has pardoned 79 inmates who were convicted of taking part in the activities of banned organisations -- mostly extremist groups such as "Islamic State" (IS).
The move on December 6 was made in honour of Uzbekistan's Constitution Day, which the country marked December 8, and in the name of the country's humanitarian policies, the Uzbekistan National News Agency (UzA) reported.
Uzbek ministries and departments will provide assistance to the freed convicts to help them in returning to their families, adapting to society and finding jobs.
Earlier, on August 27, in honour of Independence Day, Mirziyoyev released 39 members of banned organisations from prison.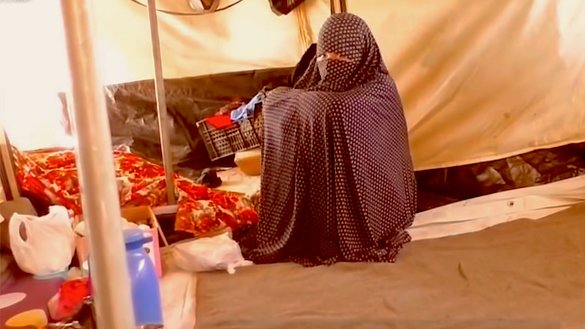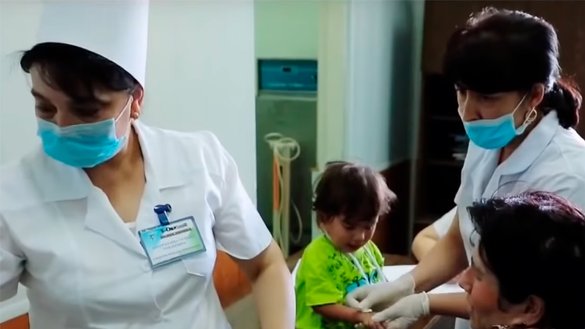 "In Uzbekistan, the term 'banned organisation' generally refers to Islamic organisations with an extremist and fundamentalist orientation, such as Hizb ut-Tahrir, IS and others," explained Uzbek political scientist Valerii Khan.
Most of those pardoned are men. The December pardon included four women, and the August pardon affected three.
"Most of the women involved in extremist organisations came to Uzbekistan this year during evacuation from Syria and Iraq. Now they are being given the help needed to re-integrate into society," said a law enforcement source.
On May 30, the Uzbek government announced it had carried out Operation Dobro (Good Deed), or Operation Mekhr in Uzbek, a humanitarian effort that brought home 156 Uzbek citizens who had been caught up in various conflicts in the Middle East. They included 106 children, 48 women and two men.
Later on October 10, Uzbek authorities carried out Operation Mekhr-2, bringing 64 Uzbek children -- including 14 toddlers and infants under the age of three -- from Iraq to Tashkent.
The evacuation of the children became possible thanks to the co-operation of the Iraqi government and United Nations Children's Fund (UNICEF).
The mothers of the children agreed to the children's return to Uzbekistan. The mothers, though, are now in Iraqi prisons for participating in international terrorist organisations. The fathers either died in Syria or Iraq, are imprisoned in those countries or continue to engage in terrorism, UzA reported.
The children, "who have suffered spiritually and physically as a result of being in conflict zones", were placed in a convalescent facility where they have received food, clothing and comprehensive medical, psychological and social assistance and education and have been assigned guardians and sponsors, the report said.
"We already have experience in rehabilitation of returnees and [their] reintegration into a healthy, normal society. I hope that the successful conduct of these kinds of operations can have a serious positive impact so that new groups do not seek to go to this kind of conflict zone," said Foreign Minister Abdulaziz Kamilov at a meeting of the UN Security Council on September 25.
The country expected to evacuate more than 200 Uzbeks soon from Syria and Iraq, he told the UN. He did not specify the timetable for repatriating them.
Kamilov called on the international community and international organisations to facilitate Uzbek humanitarian efforts.
Returning to peaceful life
The women who came back during the first Operation Mekhr have begun to return to a peaceful life in Uzbekistan while trying to forget their experiences with IS.
Psychologists and doctors have worked with the returned women, who are obtaining financial and employment assistance.
The Ministry of Labour and Women's Committee on November 15 announced they would continue to provide jobs in 2020 to the women who have returned.
"Many don't understand how they were deceived," Shakhzoda Karabayeva, one of the returned women, said in a story aired by Uzbekistan 24 TV on May 30.
Karabayeva expressed deep regret at leaving her children and husband to join IS.
"Successful integration primarily depends on the desire of women themselves to begin a peaceful life. The state, for its part, is providing all necessary assistance," said Asal Khojayeva, an employee of the Women's Committee.
The government allocated a one-bedroom apartment in June to a woman who returned during Operation Mekhr to Surxondaryo Province, Daryo.uz reported.
The woman received unemployment benefits, a sewing machine, food and other gifts, and her eldest son was placed in a nursery school.
"I am stunned by the kindness and respect shown to me ... I ask our compatriots not to repeat the mistakes that I made," said the woman, who was unidentified.