NUR-SULTAN -- The National Security Committee's (KNB) Anti-Terrorism Centre, which unites the counter-terrorism efforts of various Kazakh government agencies, has detailed its successes this year.
Since January, Kazakh authorities have broken up three potential terrorist attacks in the early preparation stage, according to the KNB at a briefing on December 12 in Nur-Sultan.
The plotters received prison sentences ranging from 6 to 18 years.
In one of the three incidents, an "Islamic State" (IS) supporter planned to carry out terrorist attacks with explosives and firearms at shopping malls in Almaty.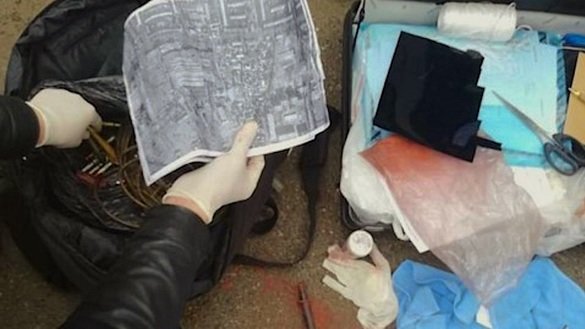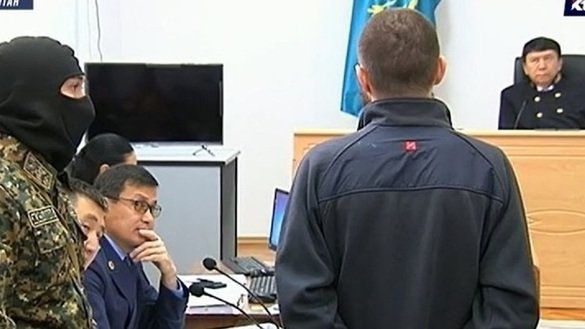 In another case, three IS followers planned terrorist attacks in Karaganda Province.
Meanwhile, since the beginning of the year, Kazakh authorities have detained and extradited 31 foreigners who were wanted internationally for suspected involvement in terrorist activities.
About 40 Kazakh militants and 65 members of their families are still members of terrorist organisations abroad, the KNB added.
This year, Kazakh security agencies eliminated seven extremist groups in various regions of the country, it said.
In total, Kazakh courts have convicted 140 terrorists and extremists so far this year.
That total includes 14 Kazakhs who returned under Operation Jusan (Bitter Wormwood). The humanitarian effort, which included multiple flights between Syria and Kazakhstan in 2019, brought back almost 600 Kazakhs from Syria.
A Kazakh court on December 11 sentenced the 14 returnees to terms ranging from eight to 14 years for taking part in terrorist activities in Syria.
Nurlan Kamalov, 41, emir (commander) of the women in the Kazakh contingent in Syria received the longest sentence of 14 years.
The defendants in that trial committed horrific crimes, prosecutors said, pointing to gruesome photographs and videos.
In one photo submitted as evidence, one of the 14 defendants, a 33-year-old Kazakh man, stood against a background of severed human heads, with his foot on one of them.
That defendant also was shown in terrorism propaganda videos, and claimed to have acted on the orders of his commanders, Tengri News reported.
Preventive work and exercises
In regard to Kazakhstan's rehabilitation work, some 907 people, including 162 convicts, have been de-radicalised this year, said the KNB, adding that Kazakhstan prosecutes only those who cannot be de-radicalised.
In 2019, Kazakh government agencies identified about 14,500 hyperlinks to websites with terrorist content. Work is under way in Kazakhstan to block those hyperlinks.
At the same time, regular counter-terrorism exercises held by the KNB, including its Anti-Terrorism Centre, are continuing. Security personnel conducted more than 400 counter-terrorism training events this year, including large-scale exercises.
In October, the "Railway-Antiterror-2019" security exercises took place in Taraz, during which authorities checked the level of counter-terrorism preparation at railway facilities and the cyber-security of the country's information systems.
In June, the international "Sary-Arka-Antiterror-2019" anti-terrorism exercise occurred in Karaganda Province.
During both exercises, Kazakh special forces took part in scenarios involving simulated hostages and terrorists.