The Iranian regime on Sunday (January 5) says it will abandon its nuclear commitments and forego the "limit on the number of centrifuges", while a number of European powers voiced support for the United States in its standoff with Tehran following the killing of a top Iranian general.
"Iran's nuclear programme no longer faces any limitation in the operational field", the Iranian government said in a statement on Sunday night.
This extends to Tehran's capacity for enriching uranium, the level of enrichment carried out, the amount enriched, and other research and development, it said.
Until now, Tehran has said it needs to enrich uranium up to a level of 5% to produce fuel for electricity generation in nuclear power plants.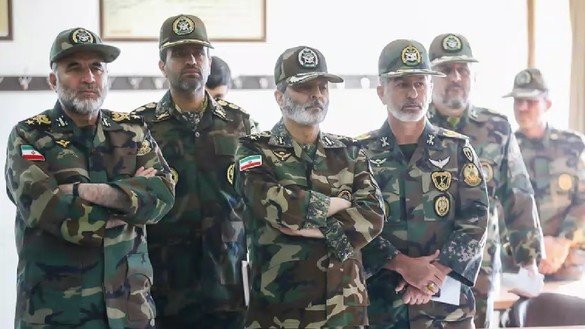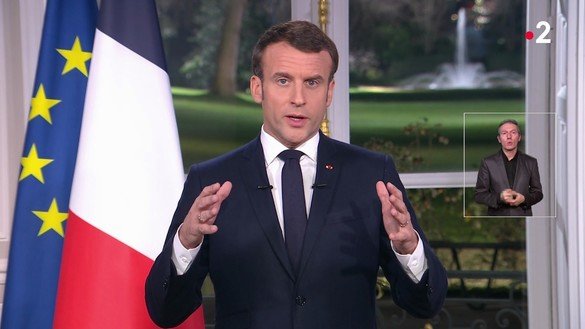 In July, the Iranian regime admitted to breaching the uranium enrichment cap set by a 2015 international nuclear deal.
European powers stand behind United States
The leaders of Germany, France and Britain on Sunday agreed to work towards bringing about de-escalation of tensions, a German government spokesman said.
The killing of Maj. Gen. Qasem Soleimani, commander of the Quds Force of Iran's Islamic Revolutionary Guard Corps (IRGC), by a US drone on January 3 marked a pivotal moment in Tehran's decades-long campaign to sow militancy and discord in the Middle East and beyond.
Tehran has vowed revenge.
Following German Chancellor Angela Merkel's telephone calls with French President Emmanuel Macron and British Prime Minister Boris Johnson, the spokesman said the leaders were "in agreement that de-escalation is now urgent".
"Iran in particular is urged to exercise restraint in the current situation," he added.
Macron on Sunday assured the United States of "his complete solidarity" and urged Tehran to avoid "military escalation that could aggravate instability in the region".
Macron noted "mounting tensions in Iraq and in the region" and expressed concern that Iranian forces that Soleimani had commanded could take actions that would destabilise the region, in a statement issued by the Elysee presidential office.
Macron "reiterated the necessity that Iran put an end" to such activities.
"The priority should be pursuing international coalition action against Daesh, with full respect for Iraq's sovereignty, for its security and for regional stability," Macron said, using an Arabic name for the "Islamic State" (IS).
"General Qasem Soleimani posed a threat to all our interests and was responsible for a pattern of disruptive, destabilising behaviour in the region," Johnson said in a statement.
"Given the leading role he has played in actions that have led to the deaths of thousands of innocent civilians and Western personnel, we will not lament his death.
"It is clear however that all calls for retaliation or reprisals will simply lead to more violence in the region and they are in no one's interest."
Johnson said that following ministerial meetings and further international calls, MPs would be updated on the situation on Tuesday (January 7).
On January 3, a German government spokeswoman said the US strike that killed Soleimani and a top Iraqi military commander was in reaction to "provocations" from Tehran.
"The American action is a reaction to a series of military provocations for which Iran carries responsibility," said the spokeswoman, Ulrike Demmer.
During a telephone call this weekend, European Union (EU) foreign policy chief Josep Borrell invited Iranian Foreign Minister Mohammad Javad Zarif to Brussels for talks, according to a press release.
Zarif did not reply to the invitation, which was meant "to continue their engagement on these matters", according to the EU.
'Big mistake'
US Secretary of State Mike Pompeo said Sunday that Tehran will probably try to attack American troops after Soleimani's death.
"We think there is a real likelihood Iran will make a mistake and make a decision to go after some of our forces, military forces in Iraq or soldiers in northeast Syria," he told Fox News in remarks aired Sunday.
His comments came as the military advisor to Iran's supreme leader said there would be a "military" response "against military sites" by Tehran after the US killing of Soleimani.
"It would be a big mistake for Iran to go after them," Pompeo said.
The US has about 60,000 troops in the region, including around 5,200 in Iraq. Washington ordered thousands more soldiers to the Middle East January 3 after Soleimani's killing.
Two rockets hit near the US embassy in Baghdad Sunday, witnesses told AFP, hours after the ambassador was summoned over a US strike that killed top Iraqi and Iranian commanders.
Sunday's attack was the second night in a row that the Green Zone -- a heavily guarded area in Baghdad -- was hit and the 14th time over the last two months that US installations have been targeted.
A third rocket simultaneously hit a family home outside the Green Zone, wounding four, medical sources told AFP.
Details emerge of Soleimani's plot
New details have emerged regarding some of the plots that Soleimani was planning to carry out against US forces.
According to a report by Reuters, Soleimani met with a number of leaders of Iran-backed Iraqi militia groups in mid-October when mass protests against Iran's growing influence in Iraq were gaining momentum, putting the Islamic Republic in an unwelcome spotlight.
Two weeks before the October meeting, Soleimani ordered the IRGC to move more sophisticated weapons -- such as Katyusha rockets and shoulder-fired missiles that could bring down helicopters -- to Iraq through two border crossings, two militia commanders and two security sources briefed on the meeting told Reuters.
At the Baghdad villa, Soleimani told the assembled commanders to form a new militia group of low-profile paramilitaries who could carry out rocket attacks on Americans housed at Iraqi military bases.
Soleimani told them such a group "would be difficult to detect by the Americans", one of the militia sources told Reuters.