ALMATY -- Last year saw an increase of resentment against China in Kazakhstan, taking the form of demonstrations, clashes between local and Chinese workers, and indignation and anxiety on social media over Beijing's economic influence.
The two countries share an almost 1,800km-long border, making the world's second-largest economy and its authoritarian government inescapable in Kazakhstan.
In September, anti-Beijing rallies took place in Zhanaozen, as reported by Lada.kz. About 500 demonstrators turned out on the central square, where they chanted anti-China slogans.
Participants, many of whom came from other Kazakh cities, denounced the construction of Chinese factories in Kazakhstan and expressed concern that most of the factory jobs would go to Chinese citizens.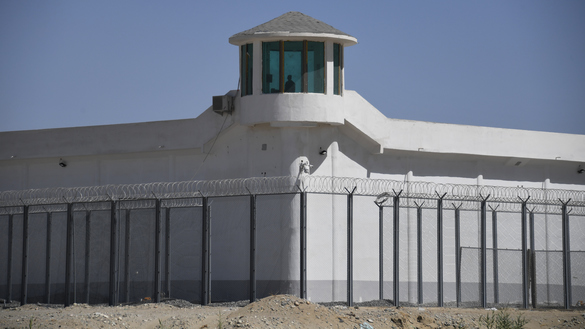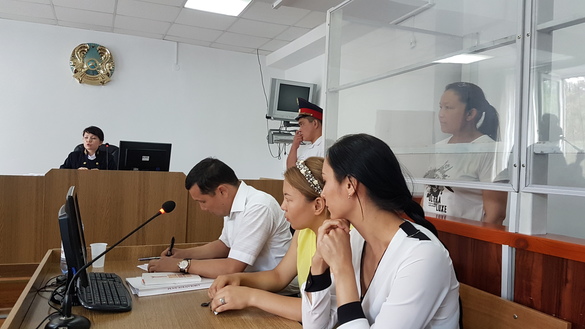 "If Chinese factories are built, Kazakhs will be like slaves -- we'll earn a 10th of the pay for the same hard work. We need to build factories for our own people. We've lived without the Chinese before, and we'll continue to live without them," Nuriyash Abdireyeva, who travelled to the rally from Aktau, told Lada.kz.
Later that month, residents of Zhanaozen staged another demonstration, this time against close economic co-operation with China. Some attendees held signs reading "No to Chinese expansion!"
Kazakh distrust of China is growing because more and more Kazakhs expect Beijing to demand repayment someday in valuable resources, said Nikolai Grach, a advertising specialist from Almaty.
Kazakhstan is rich in oil, gold, uranium and other raw materials.
"Those resources could be hydrocarbon or mineral deposits, or even land," Grach said.
China's own interests
Chinese debt slavery is a genuine threat, said Iskender Sharsheyev, an economist in Bishkek, Kyrgyzstan.
"Even though the Chinese government is aware that the Central Asian countries won't be able to repay the debt, it is nevertheless ready to give out large loans," he said.
"At the same time, it does not recognise these countries' sovereign right to defend themselves in court and to not perform the obligations of a [impossible] contract," he said.
"If the Central Asian countries aren't able to pay a swollen debt, in all likelihood [they will] transfer mineral assets and territory to China," he predicted. "A few countries in the region have already done that."
Kazakhstan, for its part, appears to be aware of the threat.
Last September, the Kazakh government paid the state-owned China Development Bank (CDB) $343 million (133 billion KZT), paying back the CDB's loan for the construction of a light rail transit line (LRT) in Nur-Sultan early and in full, along with accrued interest, Inbusiness.kz reported, citing Nur-Sultan transportation officials.
Completion of the construction originally was expected last December, but last April, Bakhyt Sultanov, Nur-Sultan's mayor at the time, announced the suspension of work after the CDB and Nur-Sultan city hall failed to agree on the terms of the loan's next tranche.
In funding Kazakh infrastructure projects, China cares about its own interests and does not take Kazakh interests into account, said Dosym Satpayev, director of the Risk Assessment Group, a risk consultancy in Almaty.
The LRT project was part of a vast array of endeavours in Kazakhstan that Beijing is funding as part of its Belt and Road Initiative (BRI), which aims to create international routes for exporting Chinese goods.
China lures countries into the BRI by promising major profits for them. However, in reality, Central Asian countries joining the BRI risk falling into multi-billion-dollar debt slavery, analysts warn.
"Liabilities for host countries -- loss of control, opacity, debt, dual-use potential, and corruption -- are often strategic assets for Beijing," said the Washington-based Centre for a New American Security (CNAS) in a study published in April 2019.
Persecution
China's social policies have also drawn the ire of Kazakh citizens as ethnic Kazakhs flee to Kazakhstan in search of asylum.
Thousands of members of ethnic minorities, including Kazakhs, are being held in Chinese political re-education camps.
At the United Nations in Geneva on March 13, the United States organised a joint event to raise awareness of "ongoing and egregious human rights abuses in Xinjiang, where more than one million Uighurs, ethnic Kazakhs, Kyrgyz and members of other Muslim minority groups have been detained since April 2017", according to a US State Department statement.
Late last year, Kazakhstan rejected Chinese demands to deport an ethnic Kazakh woman from China, Kaisha Akan, who had fled to Kazakhstan.
On December 23, a court in Jarkent, Almaty Province, instead handed Kaisha Akan a six-month suspended jail sentence after finding her guilty of "illegally crossing the border", reported the Kazakh service of Radio Free Europe/Radio Liberty.
Last June, a Chinese-born ethnic Kazakh woman named Sayragul Sauytbay fled from Kazakhstan to Sweden, where she obtained refugee status.
Sauytbay, 42, is a Chinese citizen who in April 2018 crossed into Kazakhstan with forged documents and was detained by the Kazakh authorities.
In the summer of 2018, she disclosed shocking details in a court in Jarkent about a political re-education camp for Muslim minorities in the Xinjiang region of China, where she worked for several months.
The camp, which the Chinese officially called a job training centre and which taught Chinese ideology, was "nothing short of a prison" and held more than 2,500 ethnic Kazakhs, she said.
The court gave Sauytbay a suspended sentence and released her from custody, ordering that she not be subject to deportation to China. She eventually moved to Sweden.
Chinese surveillance
Meanwhile, the proliferation of Chinese-made surveillance cameras in Kazakhstan is also raising concerns that China could access them.
In the last few years, Kazakhstan has been implementing its "Smart City" project, in which authorities install surveillance cameras on city streets to ensure public order and enforce traffic regulations.
The Kazakh authorities are trying to fight crime and cut down on traffic accident fatalities, which continue to rise despite authorities' best efforts.
Last fall, workers installed 400 Chinese-made Sergek video surveillance systems in Almaty.
They began recording traffic violations on January 1, Liter.kz reported, citing the city's police department. Almaty authorities plan to install 307 more Sergek cameras this year.
Kazakhs are worried because Dahua and Hikivision manufacture the surveillance cameras in Kazakhstan. The United States slammed both Chinese firms with sanctions for facilitating the violation of Chinese Muslims' human rights.
China, with its powerful technological capabilities, can gain access to information about people's movements in Kazakhstan, warned Yegor Melnikov, a Nur-Sultan IT analyst.