ALMATY -- Uzbekistan's recent refusal to join the Eurasian Economic Union (EEU) will help keep the country from becoming dependent on Russia and avoid trade issues involved with the economic bloc, experts on Central Asia say.
Uzbek President Shavkat Mirziyoyev on January 20 announced that Uzbekistan would not sign on to the Russia-dominated EEU.
"We will not be a member of this union," Mirziyoyev said in a speech to the first session of the upper chamber of parliament since the recent elections.
"Bear in mind one thing: Nobody will ever give away our independence to anyone. Independence rests in the hands of a president whom the people trust," he said.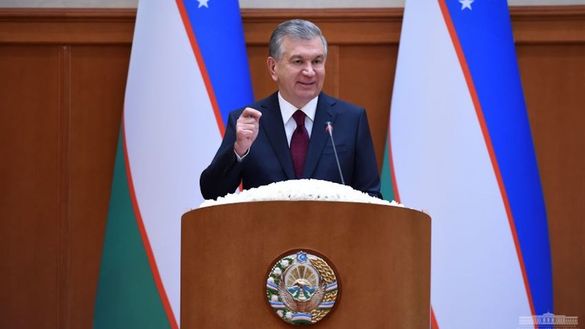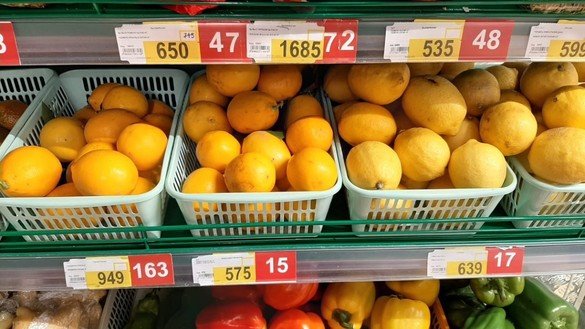 Rather than being a member, Uzbekistan will hold the status of observer, just as Moldova has since 2017, said Mirziyoyev.
"Be assured that whatever we do, we will take our national interests into account," Mirziyoyev added.
Independence in Central Asia
Uzbekistan's guiding principle is to preserve its independence, said Farhad Tolipov, director of the Tashkent-based think tank Caravan of Knowledge.
Most global think tanks and leading experts on Central Asia underscore the importance of maintaining and bolstering the independence of the region's countries so they can develop actively, he said.
"Analysts highlight the fact that Russia is setting its sights on bringing the post-Soviet region back into its sphere of dominance and influence, which undermines the independence of the Central Asian countries," Tolipov said, a reference to the EEU.
Uzbekistan's proposed EEU membership "can be considered a particular form of modern dependence on a power [Russia], as occurs to other EEU members that are small republics," Tolipov said.
Although proponents of Uzbekistan's accession to the EEU talk about future economic benefits, so far no one has provided hard evidence to back up such a decision, according to Tolipov.
Since Central Asian integration is a stated priority of Uzbekistan's foreign policy, Tashkent needs to focus its efforts on rehabilitating the Central Asian Co-operation Organisation (CACO), said Tolipov.
This body, which brought together the Central Asian nations, existed from 2002 to 2005, before it was dissolved to avoid duplicating the functions of the EEU.
"Revitalising the relations between the Central Asian countries is more important than joining the EEU," Tolipov said.
Neighbours' mistakes
Uzbekistan's decision not to join the EEU was not a surprise given that over the years Mirziyoyev's government has witnessed the problems that arise within the union, according to Bishkek-based economist Elmira Suranchiyeva.
"Despite the principle of free movement of goods within the EEU, Russia has regularly thrown up artificial barriers for exporters from Kazakhstan and Belarus; these issues have been raised repeatedly at official meetings," Suranchiyeva said.
At a September 2019 meeting with members of the Eurasian Economic Commission (EEC), which settles disputes between EEU member countries, Almaz Tubekov, the chief executive officer of Becker & K, a Kazakh food producer, said that in the past three years his company had run up against administrative obstacles in Russia.
In February 2019, Konstantin Fedorets, CEO of Rakhat, a leading Kazakh candy maker, told reporters that Russian businesses were constantly involving Rakhat in lawsuits, while Russian regulators routinely seized the company's products.
Suranchiyeva said that Russia has not gotten around to rectifying these issues.
"Naturally, Tashkent doesn't want to be a part of this problematic union that doesn't enact the key principles for which it was created," she said.
Suranchiyeva said that the EEU does not play a vital role in Uzbekistan's economic development.
In 2019, thanks to its economic liberalisation policy, Uzbekistan managed to attract more than $13 billion in foreign investment, an increase of more than threefold over the previous year.
Meanwhile, Belarus, another EEU member, has also grown disillusioned with Moscow's policy toward its partners.
On January 21, Belarusian President Alyaksandr Lukashenka announced his intention to reduce Russian oil imports to 30%-40% of the domestic market's needs, Reuters reported, citing the Belarusian news site Belta.
Lukashenka had previously complained about the "overly high prices" that Moscow levied on Minsk.
In late December 2019, he tasked subordinates with finding alternative sources of oil. Just a month later, on January 20, Belneftekhim (Belarusian State Concern for Oil and Chemistry) announced the purchase of 80,000 tonnes of Norwegian oil, which will be delivered by rail before the end of the month.
Moscow on edge
Russia tried to entice Uzbekistan to join the EEU as part of its efforts to expand its influence in Central Asia because it is uneasy about the activity of two other powers in the region, the United States and China, according to Dosym Satpayev, the Almaty-based director of Kazakh think tank Risk Assessment Group.
The foreign ministers of five Central Asian countries and their US counterpart met in New York in September 2019 in a "C5+1" format, following a similar meeting in Nur-Sultan in August and another one held previously in Tashkent.
Satpayev noted that in recent years, Central Asian officials have been more frequently meeting in the C5+1 format -- that is, with the United States.
"That testifies to the mutual interest of Washington and the Central Asian countries in co-operating on various timely issues," he said.
Russia is also concerned about the intensifying co-operation between Beijing and Central Asian countries in regards to China's extensive funding of regional projects under its Belt and Road infrastructure initiative, according to Satpayev.