NUR-SULTAN -- Since the beginning of the year, the Kazakh National Security Committee (KNB) has produced eight videos aimed at educating the population about the threat of terrorism.
The videos -- public service announcements that serve to counter terrorist propaganda -- were aired on television and posted on the KNB YouTube channel.
The most recent video, titled "Do not dishonour your family", was posted on January 13. It shows a well-to-do Kazakh family whose life is overshadowed by pain because one of the sons has joined a terrorist group and fights in one of the "hot spots".
Another video provides safety and security information. It gives recommendations on what to do if a suspicious object is detected or during an evacuation from a building under threat of terrorist attack.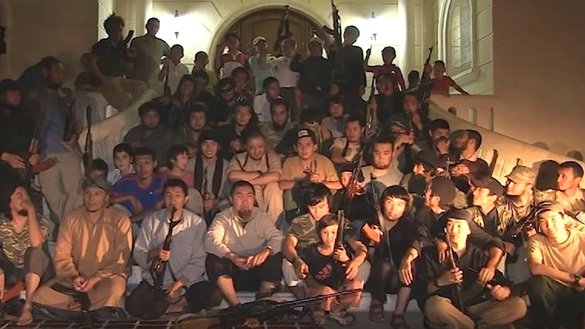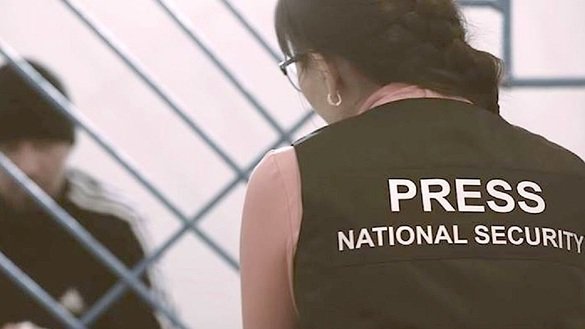 One video, titled "Children should not be held responsible for mistakes of their parents," takes place in a classroom.
The teacher asks the children to speak about their fathers, but one boy hesitates. When the teacher checks a photograph on the boy's desk, she understands why. The photograph shows the boy's gun-packing father embracing other terrorists somewhere abroad.
Other videos warn about criminal liability for making hoax reports about terrorist attacks, urge vigilance and describe Kazakhstan's success in the fight against terrorism.
'The Price of Peace'
The YouTube series follows the KNB's release of a 60-minute documentary titled "The Price of Peace -- The South" on December 26.
The documentary tells the story of 10 extremists who sold stolen mobile phones in Turkistan Province after downloading extremist materials on them. Authorities did not disclose the date of their arrest or of their conviction.
Profits did not interest them as their goal was different: to distribute extremist materials.
"They don't recognise our traditional religion, don't recognise our state, don't recognise our shrines, such as, for example, the Mausoleum of Khoja Ahmed Yasawi," said Abilseit Duysebayev, chief of the KNB office in Turkistan Province, referring to the 10 extremists. All of them received prison sentences of three and a half years.
Murat Argimbayev, a theologian from Shymkent, praised the KNB-produced documentaries.
"These films not only talk about the horrors of terrorism but also appeal to the feelings of the audience -- they emotionally tell and show how families are destroyed, how hopes vanish, how children are left without parents," he said.
"War, blood, prison and death are all that await extremists, terrorists and their accomplices," he said. "These people are not only ruining their lives; they bring misery to their loved ones as well."
Various specialists, such as theologians and KNB personnel, were involved in the filming of the documentaries, he said.
"Information delivered in this way and counter-narratives opposed to extremist propaganda have a strong impact," Argimbayev said. "Well-made videos help to remove the halo of mystery and false romance from criminals and terrorists."