MOSCOW -- Central Asians are reacting with outrage to a decision by a Russian airline to prioritise Kremlin score-settling over public health.
Ural Airlines lies at the centre of the scandal. On Monday (February 3), at Xi'an Xianyang International Airport in China, airline personnel refused to allow about 70 Commonwealth of Independent States (CIS) citizens with tickets to board a flight to Yekaterinburg, Russia.
The plane was meant to evacuate the passengers from the coronavirus epidemic in Wuhan, about 800km from the Chinese airport.
The roughly 70 unlucky ones included about 20 Uzbeks and the rest from Kazakhstan, Tajikistan, Armenia, Moldova and Belarus.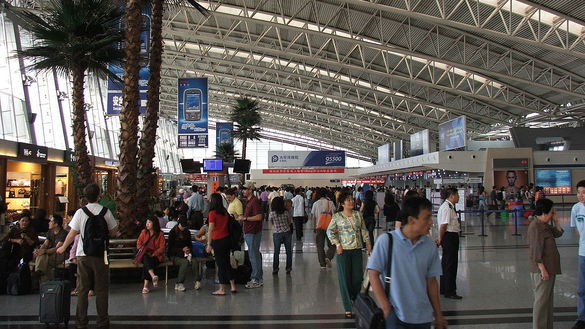 The CIS nationals learned at the registration desk that only Russian citizens could board, they said.
Caravanserai was able to contact one of those denied boarding, Sarval Norkulov, 34, a native of Samarkand who now works in Yekaterinburg and periodically travels to China to pick up goods for his business.
He could not have imagined such a turn of events, he said.
To him, it reminded him of the film "Titanic", which showed first-class passengers boarding life rafts at ease while third-class passengers were confined below deck on the doomed ship.
Airline staff told the rejected passengers that Russian authorities gave the order to board only Russians, he said, and to leave the Central Asian nationals in China to face the epidemic.
Uzbekistan Airways eventually sent a plane for the Uzbeks, Norkulov noted.
The fate of the other CIS nationals was unknown, but apparently more-generous airlines, including those from their own countries, were working to evacuate them.
The staff of Ural Airlines were reportedly rude and arrogant, indifferent to the plight of the CIS nationals who lacked accommodations or money for the unexpected expenses now facing them.
The CIS nationals staged a spontaneous protest, demanding unsuccessfully that Ural Airlines allow them to board.
The airline said in a statement posted to its website that it denied boarding to some ticketed passengers because the Russian Federal Air Transport Agency sent a message stating only Russian citizens could take the plane.
Foreign policy score-settling
The Russian government modified its policy one day later, however, adding a twist of foreign policy score-settling.
Whereas on February 3, the policy for Russian-flagged evacuation flights was to allow only Russian passengers, one day later, it decided to permit citizens of Eurasian Economic Union (EEU) member states to board those evacuation flights.
The EEU is a Russian-dominated economic bloc that neither Uzbekistan nor Tajikistan has joined. Rather than join the EEU, Uzbekistan will take on observer status in the bloc, said Uzbek President Shavkat Mirziyoyev in January.
That decision upset Kremlin plans to expand the bloc, which many observers see as a Russian cover to return the post-Soviet region back into its sphere of dominance and influence.
It turned out that if your country had not joined the EEU, Russian airlines will not let you board, said Uzbek civic leader and historian Nigara Khidoyatova, commenting on the situation.
The Russian behaviour contrasted sharply with that of Turkey. It sent a military transport to China to evacuate not only Turks but citizens of Azerbaijan, Georgia and Albania, said Turkish Foreign Minister Mevlüt Çavuşoğlu, according to a February 1 news story.
The victims of Ural Airlines' denial were extremely disappointed with Russian authorities' treatment of CIS citizens, said Norkulov.
If they had known what Ural Airlines would do, the Uzbeks would have gone to their embassy first, he said.