WASHINGTON -- For the next five years, the United States will aim to bolster the regional independence of Central Asia from "malign actors," according to the US State Department Bureau of South and Central Asian Affairs.
The plan, titled "United States Strategy for Central Asia 2019-2025: Advancing Sovereignty and Economic Prosperity" and dated February 5, appeared on the website of the US Embassy in Tajikistan.
"Moving forward, the United States will work with Central Asian states to build their resilience to short and long-term threats to their stability; to strengthen their independence from malign actors; and to develop political, economic, and security partnerships with the United States," the report said. "US development efforts should foster regional independence and not create dependency."
New leaders in the region have created opportunities for the Central Asian countries to broaden their relationships with Washington, it added.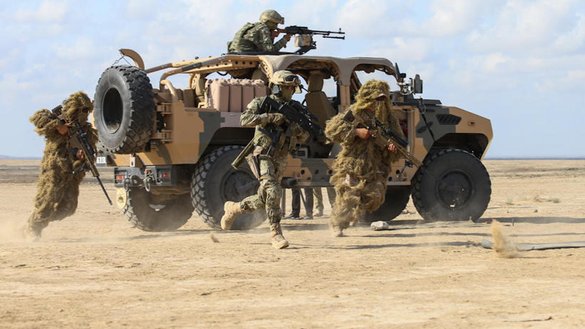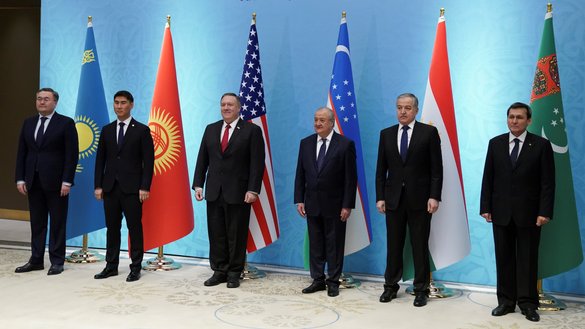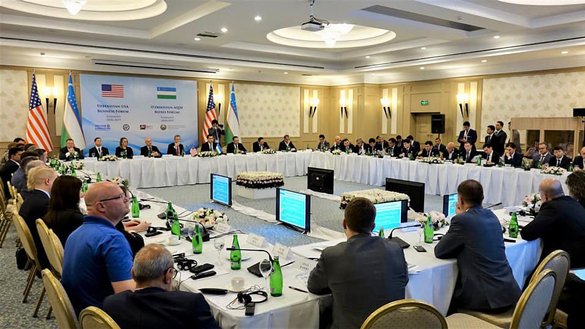 US Principal Deputy Assistant Secretary of State for South and Central Asian Affairs Alice Wells had high praise for the progress that Washington has seen in Central Asia.
"We have simply seen a sea change in attitude toward a regional identity," said Wells February 5, according to Radio Free Europe/Radio Liberty.
The level of co-operation now in the region "would not have happened five years ago", added Lisa Curtis of the US National Security Council.
Main objectives
As part of the US strategy moving forward, the agency laid out six overarching objectives.
The first is for the US to support and strengthen the sovereignty and independence of the Central Asian states, individually and as a region.
"With consistent US engagement on economic, energy, security, democracy, and governance issues, the Central Asian states will function as a region of co-operative partners, increasing their ability to maintain individual sovereignty and make clear choices to achieve and preserve economic independence," it said.
In addition, the agency added that the United States will support efforts to bridge differences that have divided the region. US support for a unified electric grid across Central Asia will help facilitate the trade of surplus electricity to reduce costs for consumers, generate revenues for suppliers, improve regional energy security and reduce reliance on external actors.
The second objective is to reduce terrorist threats in Central Asia.
"Through bilateral military and civilian partnership programmes, the United States is working with the Central Asian states to: understand, identify, prevent, and counter violent extremism; return, rehabilitate, and reintegrate foreign terrorist fighters and their families into society," it added.
The United States has invested more than $90 million on border security in Central Asia, while conducting over 200 training activities and training more than 2,600 border officers, said the agency.
The United States also plans more joint military initiatives such as the Steppe Eagle exercise in Kazakhstan. Such regularly scheduled exercises help "establish and maintain long-lasting relationships and personnel bonds", the strategy report said.
Bolstering support of Afghanistan
As its third objective, the US aims to expand and maintain support for stability in Afghanistan.
"The United States recognises that a secure and stable Afghanistan is a top priority for the Central Asian governments, and each has an important role to play in supporting a peace process that will end the conflict," it said.
"The United States will encourage the Central Asian states to develop economic and trade links with Afghanistan and to model stable governance of multi-ethnic, Muslim-majority countries."
The fourth pillar of the new US strategy is to encourage connectivity between Central Asia and Afghanistan. The United States expects that Central Asian states will develop closer ties with Afghanistan across energy, economic, cultural, trade, and security lines that directly contribute to regional stability.
"Recognising that prosperous, stable, and secure economic partners rarely engage in armed conflicts, the United States supports robust business and infrastructure ties between Central Asia and Afghanistan," the report stated.
The fifth objective in the strategy is to promote rule of law reform and respect for human rights.
"The United States provides technical expertise to the countries of Central Asia in developing and implementing justice sector reforms that are essential for protecting human rights, as well as improving the investment climate and retaining highly skilled human capital," the report said.
An enabling business environment
The last focal point of the new US strategy is to promote US investment in and the development of Central Asia. An enabling environment for business in Central Asia will be transparent, open, fair, attractive to US businesses and supportive of broader development goals.
The United States is working with each Central Asian country to undertake the reforms needed to attract more foreign investment, including from American businesses, according to the document.
"Through primary, secondary, and tertiary education reform, the United States is working to equip the next generation with the in-demand technical, managerial, English language, and critical-thinking skills needed to support 21st century economies that attract international investment and produce local entrepreneurs," the agency said.
The report cites Central Asia as being "the strategic and commercial crossroad of civilisations between Europe and Asia".
"The United States's primary strategic interest in this region is to build a more stable and prosperous Central Asia that is free to pursue political, economic, and security interests with a variety of partners on its own terms," it said.