NUR-SULTAN -- Kazakhstan's National Security Committee (KNB) March 5 announced the arrest of an unspecified number of suspected members of a crime ring. They are accused of trying to smuggle guns from Russia into Kazakhstan.
The arrests embody Kazakhstan's continuing efforts to keep illegal weapons out of terrorist hands.
Special forces from the KNB and the police February 27 in Akmola Province arrested the suspects in a raid, said the KNB in an e-mailed statement.
During the operation, the agents seized 11 Russian-made Makarov pistols and more than 1,300 rounds of ammunition from the suspected smugglers. An investigation is under way.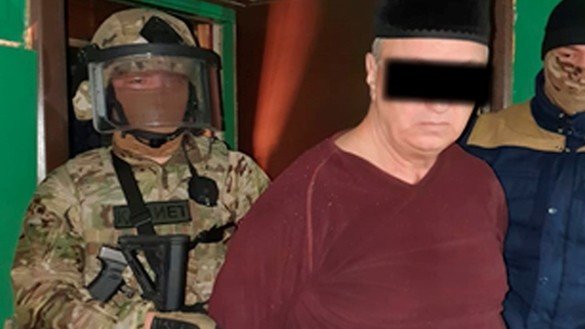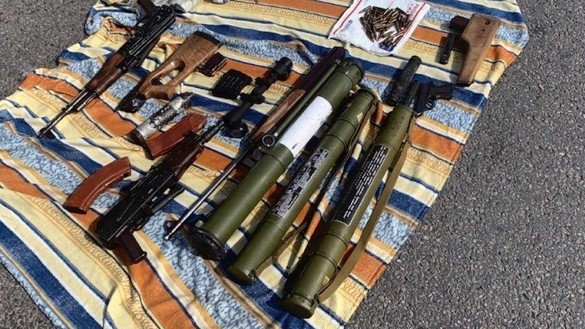 KNB footage shows three detainees, but the agency has not reported the full number of arrests made. All the suspects face as much as 15 years in prison.
"We have ongoing operations to detect the sales of or attempts to acquire criminal weapons," said an officer of the Turkistan Province police department who spoke on the condition of anonymity.
Law enforcement often receives information about such smuggling through its own channels, including informants, he said.
'Every weapon seized is a small victory'
"Each criminal gun is certain to someday play a role in the commission of a crime or, in the worst case, in a terrorist act. Therefore, every illegal weapon seized is a small victory and represents blood not spilled," the policeman said.
Kazakh authorities have had success in breaking up terrorist plots as well.
Since the beginning of 2020, Kazakhstan's security agencies have prevented two terrorist attacks.
Law enforcement agencies periodically announce the detention of those seeking to profit from the resale of illegal weapons.
On February 24, the KNB announced the sentencing of 10 residents of Almaty city and Almaty Province to various prison terms.
Last June, authorities seized three Kalashnikov automatic rifles, three grenade launchers, two grenades, 14 pistols and 1,700 rounds of ammunition from those defendants.
Every year in Kazakhstan police hold an event to buy illegal weapons from the public. When an owner voluntarily surrenders a weapon for compensation, he or she is exempted from criminal liability.