ALMATY -- The recent arrests of followers of the "Islamic State" (IS) in Kazakhstan signal that the group remains active in the country even as the militant outfit has been weakened overall, terrorism analysts say.
The National Security Committee (KNB) said in a March 15 statement that it had detained a supporter of IS.
The suspect, who was arrested on March 13, is accused of preparing for a terrorist attack during the celebration of Nawruz, the KNB said in a statement.
"During the course of the investigation, two grenades were seized from the suspect's residence," the KNB said.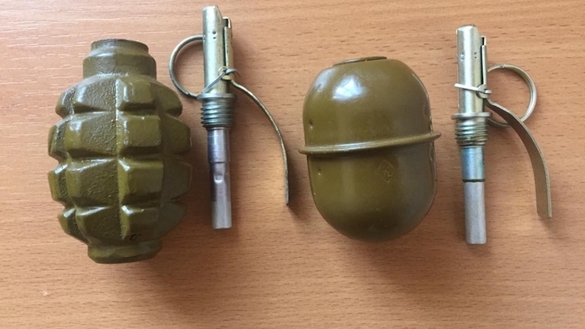 The man faces charges of plotting and financing terrorism, said the statement.
Earlier in January, the KNB detained another five suspected IS followers in Taraz and Karaganda. They are accused of leading a terrorist group, distributing terrorist propaganda and plotting terrorist attacks.
Swapping strategies
These arrests show that IS's activity in the country has not been completely disrupted even though IS overall has been undermined greatly, according to Askar Kajiogly, a Shymkent scholar of deradicalisation and religious studies.
In fact, because IS has lost strength, the group has switched to guerrilla warfare, which the outfit used when it began its activity, Kajiogly said.
IS followers "are dispersing across countries and beginning to carry out subversive activities there", he said.
They are "recruiting, distributing extremist literature and setting up ammunition dumps" while finding illegal ways to finance their activities, he said.
Because Kazakhstan sits in the heart of Eurasia, the country is an attractive area for IS recruiters; therefore, the activity of this group's underground cells in Kazakhstan might intensify, Kajiogly said.
IS as a centralised organisation might be shattered, but its tentacles still have a long reach, agreed Asylbek Izbairov, director of the Institute of Geopolitical Research in Nur-Sultan.
"For example, Daesh is actively operating in Afghanistan," he said, using another name for the terror group.
"It managed to create Wilayat Khorasan," he said, referring to IS-K, IS's Khorasan branch in Pakistan and Afghanistan. "We must understand that its thinking has not yet been completely eradicated. Clandestine Daesh groups continue to operate in Western countries."
Group followers are being activated around the world and will try to commit terrorist acts, he added.
The tenacity of brainwashing
"The problem still lies in people's loyalty to the IS ideology [of takfrirism]," said Almaty resident Yerlan Dosmagambetov, a graduate student in religious studies at Al-Farabi Kazakh National University in Almaty.
"And this ideology is the foundation where followers of a terrorist organisation sprout," he added.
They "abandon these views very reluctantly because they [those views] are based on the belief that they are taking the correct path and for a great purpose. It may take years of painstaking work by highly qualified specialists to deprogramme someone."
And as long as this ideology is alive in zealots, they will fall under the influence of IS recruiters, carry out terrorist attacks and follow any instructions they receive, Dosmagambetov said.
"Above all, it is necessary to win the war over this ideology," he said.