TASHKENT -- Religious leaders in Uzbekistan are joining the government in warning the public to be wary of disinformation and panic regarding the spread of the novel coronavirus.
Uzbekistan had 55 confirmed cases as of Wednesday (March 25), according to the Johns Hopkins University global case map. The Uzbek government Tuesday (March 24) began a lockdown of Tashkent to prevent the spread of COVID-19 into other cities and provinces.
On March 16, the Muslim Administration of Uzbekistan issued a fatwa explaining the rules of conduct for Muslims during the quarantine and epidemic.
Uzbekistan's grand mufti, Usmonkhon Alimov, read the fatwa on national TV.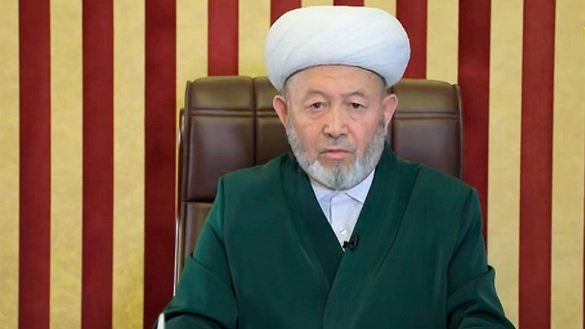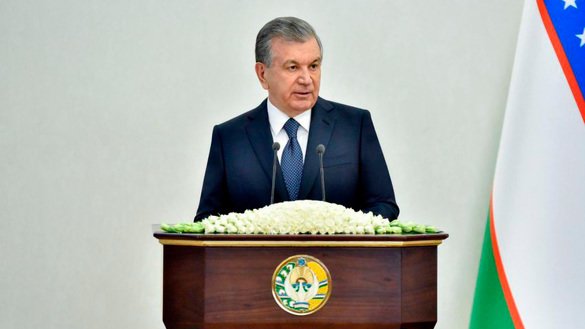 Performing daily prayers at home is permitted, said Alimov. He urged the public to do its part to help prevent the disease from spreading and to follow the recommendations of the Ministry of Health.
"In such emergencies, it is unacceptable for our religion to engage in price gouging on food, medicine and other essential supplies, to create an artificial shortage, to spread rumours among the public and to sow panic," according to the fatwa.
Other religious leaders in Uzbekistan called on their congregations to maintain the peace and not succumb to incitement.
"It is vital to practice personal hygiene. But the most important thing is to stay calm and not let yourself panic. We are praying for all the people of Uzbekistan," Metropolitan of Tashkent and Uzbekistan Vikentii, of the Russian Orthodox Church, said on March 18 in a video address.
Similar appeals came from leaders of Pentecostal, Catholic and Armenian Christian congregations in Uzbekistan.
Cracking down on incitement
Meanwhile, Uzbek law enforcement is taking serious measures to prevent the spread of rumours and to curtail public panic.
A special working group, which included staff from the Prosecutor General's Office, identified 33 online accounts that were disseminating harmful information, causing public panic and disturbing the peace, the Interior Ministry (MVD) announced on March 17.
Of these accounts, 25 belonged to users registered abroad. Police are investigating, said the MVD.
In addition, the police investigated 13 suspects accused of circulating false information on social networks, including four whom they intend to prosecute. They summoned the other nine and issued them warnings.
"Don't become puppets of those who want to destabilise the country. Remember: every situation will quickly come to light, and we take legal action against someone we charge," said Shorukh Giyasov, an MVD spokesman.
Under Uzbek law, the punishment for producing or storing materials intended to cause public panic ranges from a $4,600 (44 million UZS) fine at minimum to three years in prison. The dissemination of such materials incurs punishment ranging from a $7,000 (67 million UZS) fine at minimum to three to five years in prison.
Addressing the nation March 18, Uzbek President Shavkat Mirziyoyev also noted the propagation of disinformation.
"Under the current circumstances, some irresponsible people who are ignorant of the true state of affairs and striving to 'promote themselves' will be trying to spread various rumours and fabricated information," Mirziyoyev said.
"For that reason, I am asking our community not to succumb to panic or stoke anxiety," he said. "We must not allow unreliable, unsubstantiated information to circulate in the media or on social networks. The law enforcement agencies need to pay special attention to this matter."
While these efforts target local sources of disinformation, a lot of international attention is focusing on the active disinformation campaigns being waged by the governments of China, Russia and Iran about the coronavirus.
Koronavirus-info
One tool being used to combat fake news and disinformation is the Koronavirus-info Telegram channel, which the Ministry of Health, the Uzbek Press and Information Agency, the Union of Youth of Uzbekistan and the National Foundation for Support and Development of National Mass Media created.
Many Uzbek journalists and bloggers are participating in the initiative.
Between March 15-19, almost 500,000 users subscribed, making it one of the largest channels in Uzbekistan.
"The Telegram messaging app is the most popular channel for sharing information in Uzbekistan. Therefore, Koronavirus-info is now an important source of information about the epidemic and how to fight the virus," said Uzbek journalist Alisher Mukhammadaliyev.
"When the epidemic started, the internet was overrun with rumours about the virus, including openly inflammatory ones," he said.
"Different extremist channels have called the virus 'China's punishment for oppressing the Uighurs', and people have said that only Christians and Buddhists, but not Muslims, can become ill from it," he added.
"Along with rumours that were spurring ethnic discord, numerous outlandish reports meant to spark panic began circulating in Uzbekistan in the early days of the quarantine," said Mukhammadaliyev. "For example, there was one about helicopters that were going to disinfect the city [Tashkent] from the sky, and one about hundreds of infected people in the city."
"There's a huge number of radical Islamist channels on Facebook and Telegram that are ... saying that the word 'coronavirus' contains the word 'Koran' and that the virus is punishing 'infidels'," said Mansura Abdukhalikova, a resident of Tashkent.
"They say that people who observe salah [the Muslim duty to pray] do not need to fear it. Many Muslims were actively spreading these false stories early on," Abdukhalikova said.