ALMATY -- Kazakhstan is focusing on developing its own COVID-19 test kits amid news that similar products made in neighbouring China have proven to be defective.
The Central Reference Laboratory, owned by the Kazakh Scientific Centre for Quarantinable and Zoonotic Infections under the Ministry of Healthcare and built by the United States, has seen success in developing coronavirus tests, according to Healthcare Minister Yelzhan Birtanov.
Pathogenic strains that were in the scientific centres of the ministries of Education and Science, Healthcare, and Agriculture have been gathered together at the laboratory, above all to ensure public safety, he said in an interview with Forbes Kazakhstan on April 21.
"When the laboratory was built, there was a lot of speculation and insinuations, but now it has allowed us to generate a genetic PCR [polymerase chain reaction] test in the shortest possible time according to instructions provided by the WHO [World Health Organisation]," said Birtanov.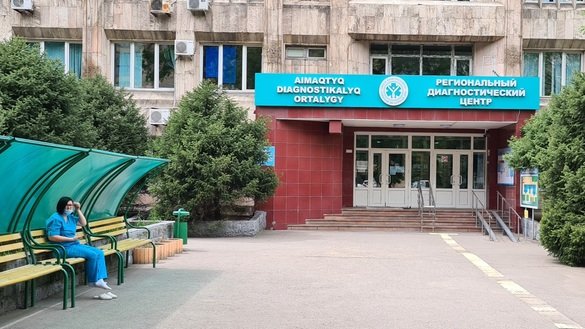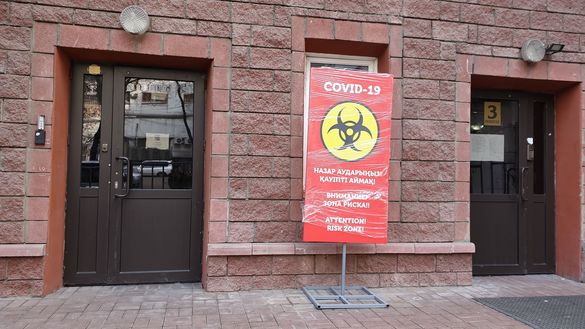 The test has proven to be highly sensitive, and the government is preparing for industrial production of Kazakh-made tests, he said.
"Building this reference lab was absolutely justified," said Birtanov. "The US government assisted us for three years after its launch, but since the beginning of 2020, the laboratory has been fully funded by the Kazakh side."
The Kazakh sanitary service is using the reference laboratory to provide emergency notifications, processing (of viral strains) and disinfection, said Birtanov.
"All these years, [we] have constantly monitored anthrax and plague, and these viruses are much more pathogenic than is the coronavirus, which I would call a more complex and severe form of influenza," he said.
Last June, on state-owned TV channel Russia-1, Russian TV host Vladimir Solovyov proposed destroying the laboratory, which he called a platform for the development of biological weapons and a threat to Russia's national security.
"How about just striking? We know where the laboratory is. Go ahead and strike," he said, apparently referring to a preemptive attack.
At the time, the aggressive statement by Solovyov, who is known as a Kremlin propagandist, caused a storm of indignation among Kazakhs.
Chinese-made tests
The quality of Chinese diagnostic tests for the coronavirus has raised questions in an increasing number of countries.
The Chinese regime has been earning billions of dollars selling masks and other protective equipment to foreign countries since March, yet a growing number of nations are complaining about substandard or faulty medical products.
China has exported 3.86 billion masks, 37.5 million pieces of protective clothing, 16,000 ventilators and 2.84 million COVID-19 testing kits since March 1, Chinese customs official Jin Hai said in early April, citing deliveries to more than 50 countries.
A number of governments, including those of Spain, the Czech Republic, the Netherlands, Slovakia, Turkey and the United Kingdom, have rejected Chinese-made equipment designed to combat the pandemic.
Pakistani health officials say that they are not satisfied with the "substandard" Chinese test kits and that many have only 30% accuracy.
The Spanish government on March 27 withdrew 58,000 Chinese-made coronavirus testing kits from use after it emerged that they had an accuracy rate of just 30%, Spanish media reported.
Meanwhile, as many as 80% of the 300,000 rapid coronavirus test kits -- worth 54 million CZK ($2.1 million) -- purchased by the Czech Republic from China in March were faulty, the daily Prague Morning reported March 26.
Profiting off 'people's misfortune'
Such news has caused serious concern in Central Asian countries, which have purchased Chinese-made masks.
Kazakhstan has purchased tests from two Chinese manufacturers -- Zybio Inc. and Shanghai Eugene Biotech Co. Ltd, the Kazakh Healthcare Ministry told online business publication Inbusiness.kz.
It never placed orders with Chinese company BioEasy, whose products turned out to be defective, the ministry said.
Many in Kazakhstan are disappointed with Beijing's policies.
"Not only was China the source of the coronavirus infection around the world, but it is trying to earn easy money on the pandemic, on people's misfortune," said Izat Koishybayev, a resident of Talgar, Almaty Province, who lost his job as a waiter because of the coronavirus lockdown.
Local doctors distrust Chinese tests and goods, especially after videos circulated online have shown the unsanitary conditions in which Chinese "manufacturers" are sewing medical masks, said Aigerim Jakasheva, a physician at Almaty Clinic No. 32.
"Huge piles of masks, still unseparated, lay on a dirty floor before [workers] ... cut them apart and sent them out for sale. How can you buy Chinese goods after this?" asked Jakasheva.
"You can't trust them or rely on favourable pricing of their goods," she added.