The Fatemiyoun Division, a group of Afghan militiamen created, supported and directed by Iran's Islamic Revolutionary Guard Corps (IRGC), is at the centre of a geopolitical game of tug-of-war in Syria.
The players are nominal allies Russia and Iran.
The militia has been fiercely loyal to the IRGC and to former Quds Force commander Qasem Soleimani, who was killed in a US air strike in Baghdad on January 3, since its inception in 2014.
After his death, all of the Iranian-backed militias battling in Tehran's proxy wars confronted a crisis of confidence about the way forward.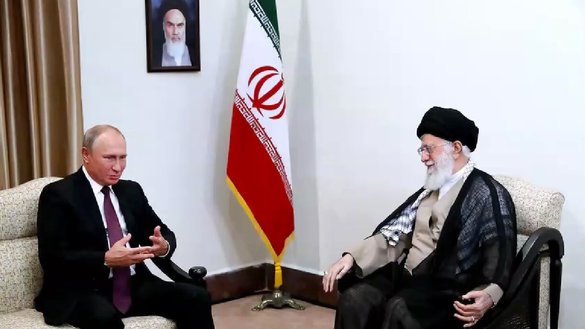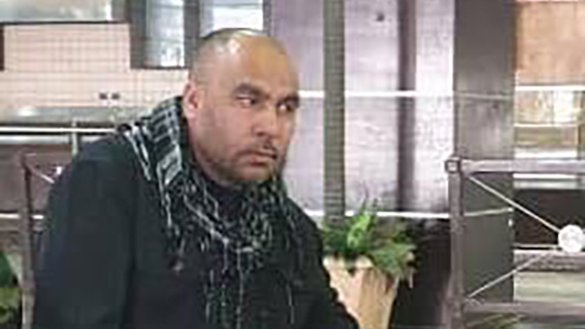 But even before that, since the battle to liberate Palmyra from the "Islamic State" (IS) in 2016, the Kremlin has been wooing prominent Fatemiyoun commander Abdullah Salahi, The National reported April 22.
Salahi commands "Hudrat Faisal al-Abbas", a unit of approximately 500 Fatemiyoun fighters now based in Deir Ezzor, according to the UAE-based newspaper.
His unit was key in recapturing Palmyra, with the help of preferential air and ground support offered by Col. Gen. Aleksandr Dvornikov, then commander of Russian armed forces in Syria.
With the expulsion of IS from Palmyra, Salahi became a hero and his picture was posted on billboards throughout the recaptured city, the newspaper reported.
A blossoming friendship
Although Dvornikov left Syria just a few months after the historic battle, he continued to invest in his relationship with Salahi.
"Salahi and Dvornikov were friends; they had good relations between them, very good relations that were not work related," a Fatemiyoun source told The National.
Salahi still travels regularly to meet with Russian troops.
The Russians "do not have permission to enter [Fatemiyoun bases] because the Iranians have informants and spies among the ranks of Fatemiyoun", the source said. "Mostly Salahi goes to them."
Last month, Salahi took his relationship with the Russians another step closer, accepting an offer of strategic training and supply of advanced Russian weaponry, The National reported.
Fatemiyoun fighters have been pictured holding Russian arms and standing alongside Russian special forces in the past. But the offer of direct training and supplies is unprecedented, analysts say.
"The Fatemiyoun is different from any Iraqi militia and even Lebanese Hizbullah. It's a direct IRGC branch, with no understanding of autonomy like the Iraqi groups," Phillip Smyth, a Soref Fellow at the Washington Institute for Near East Policy, told The National.
"For the Russians to be doing this, it's an aggressive signal to send to the Iranians; it's an attack directly at the heart of how Iran is cultivating itself within Syria."
The Kremlin may be exploiting the IRGC at a moment of Iranian weakness, as Tehran struggles to deal with the COVID-19 coronavirus pandemic as well as US sanctions, he said.
"It's entirely possible that they are not able to maintain the same level of control over their networks and the Russians are taking advantage," Smyth said.
Competition for influence
Another possibility is that the Kremlin has its sights set on eastern Syria's potentially lucrative oilfields and wants the Iranian regime out of the way in the post-war period.
Deir Ezzor, where Salahi's fighters are based, is seen by many as the gateway to those riches.
Tehran, for its part, has prioritised making Deir Ezzor a "zone of influence" through a consistent military presence, as well as social, cultural and economic activities, The Baghdad Post reported April 25.
Such influence would enable Tehran to secure a land corridor linking Iran to Lebanon via Iraq and Syria, according to a report prepared by Hamidreza Azizi, a visiting fellow at the German Institute for International and Security Affairs in Berlin.
Over the past two years, the IRGC and Iranian-backed militias have shown their interest in Deir Ezzor by recruiting local forces to form a new paramilitary group called the "army of villages", which comprises 2,500 local fighters.
Tehran has established at least two military bases -- in Albu Kamal and on the outskirts of al-Mayadeen, according to the report. It has set up two "cultural centres" in Deir Ezzor to spread its ideology.
Meanwhile, Jihad al-Bina -- a Lebanon-based construction company formed and operated by Hizbullah that receives Iranian funding -- has sought to gain the loyalty of Iraqi tribes through its involvement in various reconstruction and infrastructure projects in the region.
Russia's welcome wearing out
Moscow's alliance with the Fatemiyoun Division may be a way for the Kremlin to circumvent growing resentment towards Russian troops in Syria.
Ever since Russian troops began expanding their territorial occupation of Syria, they have encountered fierce resistance from locals.
Last September, journalists from AFP and other media were invited on a Russian Defence Ministry tour of Syria that showed Moscow's forces digging in for a long stay.
At the naval base in Tartus, on the Mediterranean coast of Syria, Russian warships and submarines were on full display.
Reporters viewed gymnasiums where off-duty soldiers lifted weights, bakeries serving Russian pastries, wooden saunas known as banyas and even onion-domed Orthodox chapels filled with icons.
"Every necessary comfort" is provided to the Russian soldiers, an officer said.
But Russian military operations have resulted in more than 6,500 civilian deaths in the four years since Russia's military intervention in the Syrian conflict, the Syrian Network for Human Rights reported September 30.
The report came days after the United States announced new sanctions targeting a Russian smuggling operation in Syria after confirmation of another chemical weapons attack by Syrian President Bashar al-Assad's forces.
The al-Assad regime used chlorine last May 19 in Latakia Province during its offensive to take back the last major rebel stronghold in nearby Idlib, US Secretary of State Mike Pompeo said at the time.
That was one of the many confirmed uses of chemical weapons by the Moscow-backed regime, including one in 2018 that killed 80 people in Douma.
New evidence emerged last October indicating that Russian warplanes deliberately bombed hospitals in Syria to undermine the opposition to al-Assad's regime.
Last November, residents of at least two towns in northern Syria expressed their outrage by pelting Russian troops with stones and attacking Russian military convoys.
The Kremlin's bombing and ground offensive in Syria has continued, displacing more than 900,000 civilians -- about 60% of them women and children -- this winter, United Nations' Office for the Co-ordination of Humanitarian Affairs (OCHA) reported February 20.