ALMATY -- The Chinese regime is expanding its security presence in Central Asia at the expense of Russian influence, a recent think-tank study says.
Central Asia is undergoing a geopolitical transition in which the Russian and Chinese regimes are vying for influence, according to the report published May 27 by the Kennan Institute in Washington, DC.
Over the years, Moscow has lost its economic leverage in Central Asia despite the establishment in 2015 of the Russian-dominated Eurasian Economic Union, whose members include some Central Asian countries, according to the report.
Moscow's economic dominance has diminished in favour of Beijing, dropping from 80% of the region's total trade in the 1990s to just two-thirds that of Beijing's share ($18.6 billion per year now between Russia and Central Asia), it said.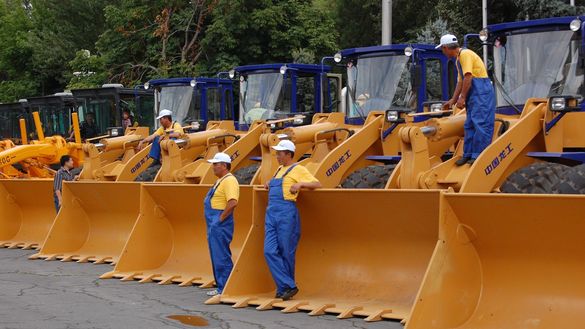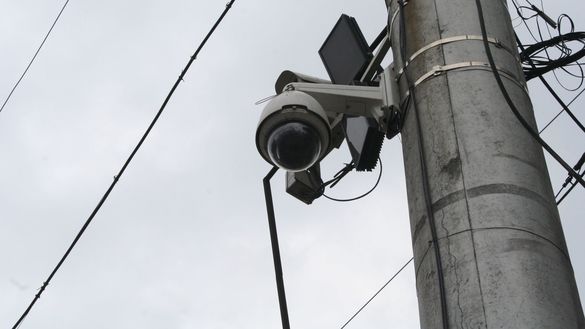 For its part, Beijing has confidently stepped into this breach, primarily by funding a variety of infrastructure projects as part of its large-scale Belt and Road Initiative, which focuses on creating overland route systems so it can export its goods.
While Moscow remains the main security guarantor in the region, Beijing as made inroads in this area, the report said.
Beijing "has provided 18 percent of the region's arms over the past five years, a significant increase from the 1.5 percent of Central Asian arms imports that it provided between 2010 and 2014", according to the study.
The Chinese regime dominates in sectors where Russian technologies fall short. In recent years, Kazakhstan, Turkmenistan and Uzbekistan have received armed drones from Beijing, a strategic sector previously dominated by the United States and Israel, said the report.
Persistent Russian clout
Still, the Kremlin has continued to dominate when it comes to security.
Over the last five years, the Russian regime has held a 62% share of the regional arms market, while in 2018 it used Tajikistan as a launching point for a lethal strike on Afghanistan, its first against militants in Afghanistan since 1989, according to the Kennan report.
In addition, since 2002 the Kremlin has been co-ordinating the Collective Security Treaty Organisation, a military bloc to which Kazakhstan, Kyrgyzstan and Tajikistan belong.
The rivalry between Moscow and Beijing has hardly begun, Bradley Jardine, one of the lead authors of the report, told Radio Free Europe/Radio Liberty (RFE/RL).
"As China continues to grow as an arms supplier, it will have to eat into Russia's share and that's where we can begin to see some tensions between Beijing and Moscow," he said.
Growing Chinese security influence
Meanwhile, Beijing has been ramping up military co-operation with Central Asian states.
In one recent example, last August, Tajik and Chinese soldiers conducted counter-terrorism drills in mountainous areas of Tajikistan, RFE/RL's Tajik service reported at the time.
The goal of the joint exercises was "to practice operations by the two states' combat units in fending off threats by terrorist and extremist groups", said the Tajik Defence Ministry.
Military co-operation between the Chinese regime and Tajikistan "has grown noticeably stronger over the last five years", said RFE/RL at the time.
In October 2016, the two countries held joint exercises that involved about 10,000 participants, including 200 Chinese soldiers.
In addition, a journalist and satellites detected Chinese military facilities -- two-story buildings with lookout towers -- and Chinese troops in eastern Tajikistan, where the country borders China and Afghanistan, the Washington Post reported in February 2019.
Beijing has been beefing up its regional security presence, according to Toktogul Kakchekeyev of Bishkek, a reservist colonel in the Kyrgyz armed forces and former director of a task force on crisis management in Central Asia.
Through its Ministry of Public Security and Ministry of National Defence, Beijing provides Central Asian countries with material and technical assistance, including arms and military hardware, he said.
The Chinese regime "is penetrating Central Asia, using as an international legal basis its membership in the Shanghai Co-operation Organisation [SCO], because in addition to economic programmes, the SCO embraces other responsibilities, such as fighting terrorism, religious extremism and drug trafficking", said Kakchekeyev.
Chinese-Russian friction looms
At the same time, Kakchekeyev said he is sure that Moscow will not cede its security role to Beijing, since "it will consider any acquiescence in this area as the beginning of Russia's pullback".
Chinese military assistance to Central Asia takes many forms, ranging from the supply of weapons to joint military exercises, said Yuri Poyta, head of the Asia-Pacific Section of the Centre for Army, Conversion and Disarmament Studies in Kyiv, Ukraine.
"China doesn't want its investment projects -- a vital instrument of 'soft power' -- to depend on Russia's readiness to protect them," he said.
Moscow, for its part, is displeased about the security co-operation between Central Asia and the Chinese regime, Poyta said.