TARAZ/BISHKEK -- Life for Kazakhs and Kyrgyz citizens is slowly returning to normal as both countries lift some restrictions that were put in place to prevent the spread of the novel coronavirus.
In Kazakhstan, authorities in the beginning of June began to dismantle roadblocks and reopen bus and air transportation between cities.
About 6,000 police officers were deployed to oversee about 400 roadblocks during the quarantine in Kazakhstan, according to the Interior Ministry.
Railway routes in the country are resuming in stages. Currently, more than 90 trains are serving passengers.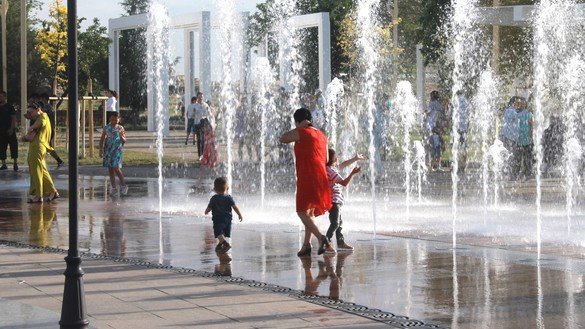 In a number of provinces, kindergartens, religious institutions, government service centres, bus stations and railway stations, as well as parks and fitness facilities have reopened.
"There are fewer restrictions. We are already working," said Kuralai Akiyeva, a 27-year-old resident of Taraz.
"Soon our children will go to kindergarten again. We are waiting for the time when the threat of the coronavirus is behind us and we return to a full life," she said.
From June 20 to July 5, high-school graduates will undergo Common National Testing at 161 locations in Kazakhstan in compliance with public health and epidemiological requirements.
As before, movie theatres, entertainment centres and nightclubs remain closed. Mass events are still not taking place.
Meanwhile, in Kyrgyzstan, the emergency linked to the СOVID-19 pandemic lasted more than two months.
About 80,000 workers were forced to take unpaid leave or lost their jobs, according to various sources.
Starting May 21, the government began to allow certain types of economic activity, in particular, passport offices and shops that repair furniture, watches and shoes, among other products.
On May 25, outdoor clothing markets and restaurants opened, and public transport resumed.
Despite the softening of the lockdown, doctors in both countries are urging the continuation of precautions and are asking citizens to wear masks and practice social distancing.