Beijing is facing mounting pressure over its persecution of minorities as the United States imposes sanctions on China for its "horrific and systematic abuses" of Uighurs and other Muslim groups.
Criticism has intensified as authorities in Xinjiang, China, over the past few years have placed hundreds of thousands of Muslims, including ethnic Kazakhs and Kyrgyz, into indoctrination camps.
At least 1.5 million Kazakhs live in the region, representing the second-largest Turkic group there after the Uighurs.
Now, human rights groups, international organisations and governments are beefing up efforts to hold Beijing more accountable for its abuses of minorities in the country.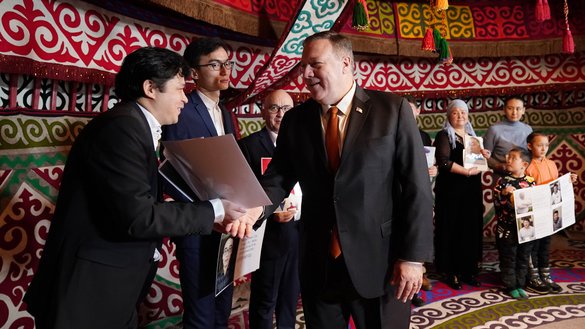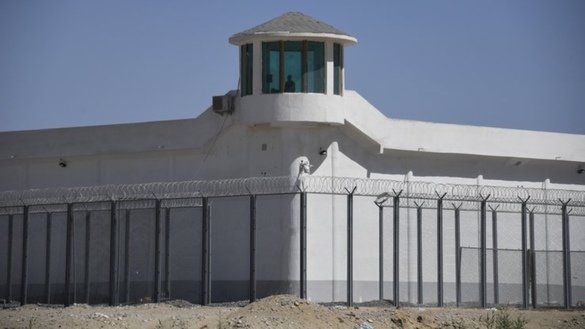 Those abuses, in addition to locking up Muslims in re-education camps, include forcibly sterilising women, a group of exiled Uighurs charge.
They are calling on the International Criminal Court (ICC) to investigate the Chinese regime for genocide and crimes against humanity.
The group filed a large dossier of evidence with the The Hague-based court to back their case on July 7.
"Today is a very historic day for us," Salih Hudayar, prime minister of the self-styled East Turkestan government in exile, told a virtual press conference held in Washington and The Hague.
Bejing has called the forced sterilisation accusations baseless and says the facilities in the Xinjiang region, which borders Kazakhstan, are job training centres aimed at steering citizens away from terrorism.
Rodney Dixon, a London-based human rights lawyer for the Uighurs, said it was a "historic breakthrough" and "hopefully a turning of the tide as the ICC can now act."
The evidence filed with the court showed that China was guilty of "harsh repressive measures" over more than a decade, he told the news conference from The Hague.
"These include mass internments in excess of a million people, murders, disappearances, torture and harrowing accounts of sterilisations and birth control measures," said Dixon.
The ICC has no obligation to consider complaints filed to the prosecutor, who decides independently what cases to submit to judges at the court, set up in 2002 to achieve justice for the world's worst crimes.
Kazakh resentment rises
In addition to stoking anger in Washington, Chinese policies in Xinjiang have drawn the ire of Kazakh citizens as ethnic Kazakhs flee to Kazakhstan in search of asylum to escape re-education camps and forced labour.
The Kazakh government in May said it would ease the immigration process for ethnic Kazakhs seeking to move to their ancestral homeland from China.
At the same time, a surge in anti-Beijing sentiment in Kazakhstan has become evident in regular demonstrations and clashes between local and Chinese workers.
Last September, about 500 anti-Beijing demonstrators turned out on the central square in Zhanaozen, where they chanted slogans denouncing the Chinese regime. Many of the attendees came from other Kazakh cities.
Later that same month, Zhanaozen residents staged another rally protesting the construction of Chinese factories in Kazakhstan and, more broadly, close economic co-operation with China that they consider harmful to Kazakhstan.
Then this April, the Kazakh government lodged a protest with China over an article on a Chinese website that claims the country historically is part of China and seeks to "return" to its neighbour.
The Kazakh Foreign Ministry summoned the Chinese ambassador after the article, titled "Why Kazakhstan Is Eager to Return to China," was published on the privately owned Chinese website Sohu.com, according to Radio Free Europe/Radio Liberty's Kazakh service.
The article's author called into question Kazakhstan's sovereignty over its own territory, asserting that the land is historically Chinese and that "Kazakhstan was a vassal of the Qing Dynasty".