ALMATY -- For many Central Asian migrant workers in Russia, enough is enough.
That's because they are bearing the brunt of job losses from the the coronavirus quarantine and many plan to look for employment elsewhere amid worsening living conditions in the country, observers say.
About 40% of Central Asian migrant workers in Russia stated that they had been laid off during the quarantine, according to a survey by the Russian Presidential Academy of National Economy and Public Administration (RANEPA), the Moscow Times reported.
In contrast, 23% of Russians said they had lost their jobs.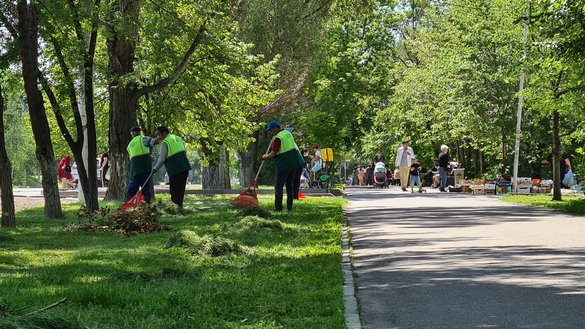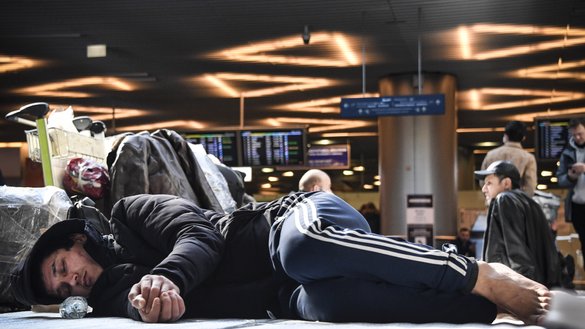 Factoring in workers placed on unpaid furlough during the quarantine in Russia, which stretched from late March to mid-May, 75% of Central Asian migrants were out of work, compared to 48% of Russians.
Migrant workers were more aware of the danger of the coronavirus than locals, and were likelier to agree with government policies to contain the spread, despite the high number of job losses, the survey showed.
"The findings dispel the myth that migrants took the virus less seriously than Russians," the Moscow Times reported, quoting Evgeni Varshaver, a RANEPA researcher.
A blow to Russian economy
With no jobs available and borders reopened, migrant workers have begun returning home.
Russian industries in which many migrants worked, such as agriculture, construction, and the housing and utilities sector, are expected to suffer the most from the exodus, reported Eurasianet in July.
In April, Russian farmers complained to the Ministry of Agriculture of a shortage of seasonal labourers. They asked the government to develop special entry rules for foreign citizens to allow them to work in the farming industry.
Such rules have not yet materialised.
Meanwhile, according to a report by the Russian Ministry of Construction Industry, Housing and Utilities, a sizable share of workers in the construction industry and housing and utilities sector -- as much as 20% -- are migrants from Central Asia, particularly Uzbekistan and Tajikistan.
"It is difficult to replace them: the local population is not willing to work hard for low pay and no social guarantees," the report said.
"The shrinkage of this category of workers could trigger significant risks for the construction industry and the housing and utilities sector because the options for replacing them at any time within the country have been depleted," read a letter by the Ministry of Construction dated March 31.
Living and working conditions in Russia for migrants, which were already hard enough, worsened considerably this year, said Ulan Omorov, a native of Tokmok, Kyrgyzstan, now living in Moscow.
"There are no jobs, and there's vast unemployment, even among Russians," he said, adding that employment agencies were crowded with job seekers every day.
"A lot of people I know from Kyrgyzstan and Kazakhstan are disheartened by the ... situation and don't want to stay here anymore," Omorov said.
Even before the coronavirus began, migrant workers were increasingly moving to Kazakhstan because authorities there are providing increasing work opportunities, strengthening co-operation among the region's countries, and creating a "brotherly" environment.
'Abominable conditions'
Amid the pandemic, migrant workers have had to grapple with local airlines that sold tickets for cancelled flights to Central Asian countries and then refused to issue refunds.
Migrants also have been subject to persecution by the law enforcement agencies.
Temur Varki, a BBC correspondent living in Paris, wrote on Facebook about hundreds of defenseless and forsaken Tajik citizens who found themselves in Russian special detention centres "in abominable conditions, without any rights or hope".
In Moscow, authorities locked up migrants in dormitories to quarantine, said Valentina Chupik, director of Utro Mira (Sunrise of the World), a Moscow NGO.
"The police would cordon off an entire dormitory and prohibit people from going outside if there was the slightest suspicion that even one migrant was infected," she said.
Migrants who had lost their jobs had no way to earn money for food, while the dormitories' landlords were demanding rent, added Chupik.
As violations of Central Asians' rights became widespread in Russia, a "Migrant School" opened in May for information seekers to learn about how to interact with the police, fend off unlawful document inspections, avoid falling for scams, obtain salaries that employers have illegally refused to pay, and ask for help, Chupik noted.