BERLIN -- Russian President Vladimir Putin appears to have ordered the poisoning of leading Kremlin critic Alexei Navalny in panic over the growing unrest against Belarusian President Alexander Lukashenka's disputed re-election, analysts say.
On Monday (August 24), Berlin's renowned Charite hospital said its clinical tests on Navalny "indicate poisoning with a substance from the group of cholinesterase inhibitors".
Cholinesterase is an enzyme needed for the central nervous system to function properly. Its inhibitors are used to make medicines and insecticides but also nerve agents such as sarin.
The opposition leader was flown to Germany August 22 after falling ill on a flight from Tomsk to Moscow on August 20. His supporters say he was poisoned by something in his cup of tea at the airport before takeoff, pointing the finger of blame at Putin.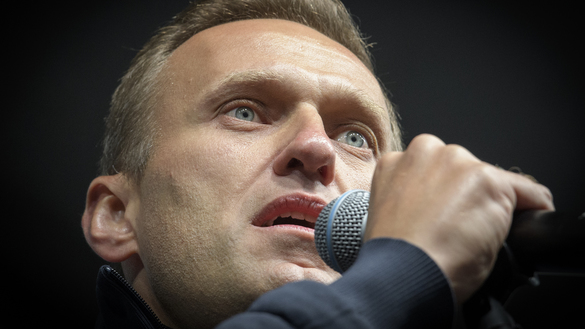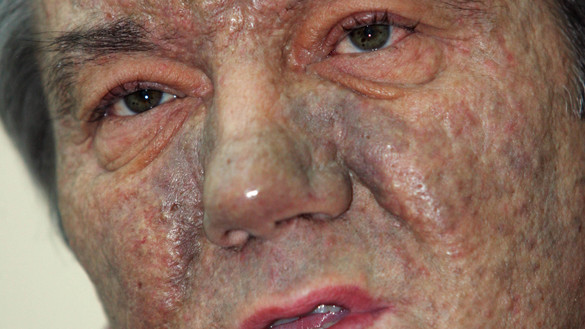 European Union (EU) diplomatic chief Josep Borrell on Monday (August 24) called on Russian authorities to launch an "independent and transparent investigation" into the poisoning.
"The [EU] strongly condemns what seems to be an attempt on Mr. Navalny's life," said Borrell.
"The Russian people, as well as the international community, are demanding the facts behind Mr. Navalny's poisoning. Those responsible must be held to account."
German Chancellor Angela Merkel echoed those sentiments, demanding the perpetrators be identified and held accountable.
'Spill-off effect'
Navalny, who has millions of supporters in Russia, openly supported the people of Belarus against Lukashenka.
Millions of citizens in Belarus, as well as numerous countries around the world, have rejected Lukashenka's recently proclaimed landslide election victory as a fraud.
The protest movement in Belarus, widely supported by the people of Central Asia, has come at an awkward time for the Kremlin with Putin's own popularity sharply eroded as he faces a resolute and growing level of dissatisfaction among his once loyal political base.
Mass protests and arrests have been commonplace in Moscow and other parts of the country, with unprecedented protests occurring now in eastern Russia.
One explanation of the timing of Navalny's poisoning, according to Masha Gessen, a Russian-American journalist and activist, "is that the Kremlin, which invariably sees its former colonies as mirrors, is terrified by the protests in Belarus".
"Belarusians have shown that, even in a country where electoral institutions, the media and civil society are almost entirely dominated by an autocrat, people can still claim the power to say that they've had enough," Gessen wrote in The New Yorker.
That is exactly what Putin, who has been in power in Russia for 20 years, is afraid of, said Gessen.
The latest attack on Navalny shows the extent of how vulnerable and scared the Putin regime is in the face of growing opposition in neighbouring Belarus.
"Obviously, a popular revolution in Belarus is not something Vladimir Putin would like to see having a spill-off effect in Russia," Katia Glod, non-resident fellow at the Centre for European Policy Analysis, a Washington think-tank, told AFP.
Putin has been in close co-ordination with Lukashenka since protests began three weeks ago, and the Russian leader has offered full assistance -- even potential military deployment -- to ensure security.
History of poisonings, assassinations of Kremlin critics
The Kremlin has a long history of poisoning opposition figures, both inside and outside Russia, and employing hybrid warfare tactics to satisfy domestic and foreign agendas.
In March 2018, former Russian double agent Sergei Skripal and his adult daughter were found unconscious on a bench in Salisbury, England, after being poisoned with the highly toxic nerve agent Novichok.
Pyotr Verzilov, an anti-Kremlin activist, was hospitalised in September 2018 after suffering from apparent poisoning from medical drugs.
In November 2006, former Russian spy Alexander Litvinenko, who spoke out against the Kremlin, died after drinking tea laced with highly radioactive polonium-210 at a London hotel.
Meanwhile, Ukrainian politician Viktor Yushchenko, campaigning against a Russian-backed candidate for the presidency, almost died in September 2004 from a massive ingestion of dioxin.
Other skullduggery blamed on the Kremlin includes the plot to kill Russian anti-Kremlin journalist Arkady Babchenko in Ukraine in May 2018, and the suspicious April 2018 death of Maksim Borodin, a Russian journalist who wrote in detail about the Wagner Group's activities in Syria.
Borodin "fell" from the balcony of his fifth-floor flat in Yekaterinburg.
Many of these incidents have been tied to Russia's shadowy military intelligence agency and a specific group under that agency's command carrying out the Kremlin's hybrid warfare in Europe and beyond.
The group is known as Unit 29155.
Among other activities, it is believed to be involved in a destabilisation campaign in Moldova, the poisoning of an arms dealer in Bulgaria, a thwarted coup in Montenegro and the Skripal assassination attempt.