MOSCOW -- Russian flagship carrier Aeroflot and energy giant Gazprom on Monday (August 31) posted steep financial losses, the latest sign of the country's floundering economy.
Aeroflot, the leader of the Russian aviation sector, said in a statement it had a net loss of 35.8 billion RUB ($490 million) in the April-June quarter, compared with a net profit of 6.9 billion RUB ($93.6 million) in the same period last year.
Revenue fell by 85.3% year on year to 25.5 billion RUB ($350 million).
The former Soviet carrier, which is almost a century old, has undergone major reforms in recent years.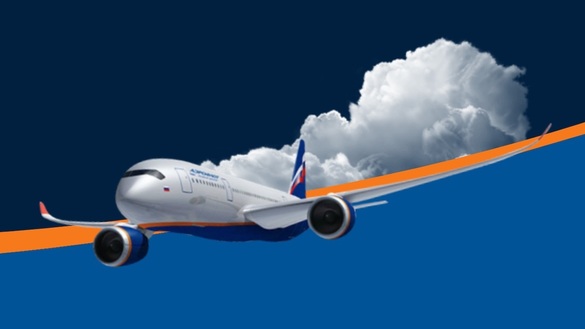 But since March, the pandemic has slashed ridership.
"In the second quarter of 2020, and above all in April and May, most of Aeroflot Group's fleet was grounded following COVID-related restrictions," said Andrey Chikhanchin, the airline's deputy chief executive officer for commerce and finance.
In August, Aeroflot announced a pause on taking delivery of 10 Airbus A350s by a year or two.
Gazprom profits dive into cellar
Energy giant Gazprom August 31 announced that net profit fell 25-fold in the first half of 2020, ravaged by the coronavirus pandemic and low oil and gas prices.
The state-controlled group posted a net profit of 32.9 billion RUB ($450 million) in the six months ended June, compared with 836.5 billion RUB ($11.4 billion) in the same period last year.
Russian producers additionally have suffered from a falling ruble.
Year-on-year sales to Europe dropped 16% by volume in the first half of 2020, while revenue fell by almost half.
Challenges facing the oil and gas industry "are difficult to overestimate", said Famil Sadygov, deputy chairman of the Gazprom management committee.
Economic malaise
The latest figures from two prized Russian companies come amid a slumping economy and doubts over whether President Vladimir Putin will be able to enact reforms.
Putin's approval rating has plummeted to historic lows of 59% in recent months, partly over the government's early handling of the coronavirus pandemic but also over long-standing economic malaise.
Putin "is not capable of introducing fundamental economic reforms", said Alexander Titov, a political analyst and professor at Queen's University in Belfast, Northern Ireland.
"And if he doesn't do it, then there will be a gradual decline... with decreasing popularity and legitimacy among the population," he said.
Meanwhile, Central Asian migrants in Russia have been disproportionately affected by the failing economy.
About 40% of Central Asian migrant workers in Russia stated that they had been laid off during the quarantine, according to a survey by the Russian Presidential Academy of National Economy and Public Administration, the Moscow Times reported in July.
In contrast, 23% of Russians said they had lost their jobs.
Factoring in workers placed on unpaid furlough during the quarantine in Russia, which stretched from late March to mid-May, 75% of Central Asian migrants were out of work, compared with 48% of Russians.
Living and working conditions in Russia for migrants, which were already hard enough, worsened considerably this year, Ulan Omorov, a native of Tokmok, Kyrgyzstan, now living in Moscow, said in July.
"A lot of people I know from Kyrgyzstan and Kazakhstan are disheartened by the ... situation and don't want to stay here anymore," Omorov said.