NUR-SULTAN -- Kazakh law enforcement agencies have ramped up the fight against drug crime after detecting a marked increase in the amateur production and sale of synthetic drugs.
Authorities recorded 320 crimes related to synthetic drugs in the first seven months of this year -- three times higher than in the same period last year, according to the Interior Ministry (MVD).
Additionally, the volume of seized synthetic drugs grew 31 times from 2.6kg in 2019 to 81.7kg in 2020.
"The problem is becoming serious. Today we're talking about not only the import and sale of synthetic drugs but also their production within the country," the MVD said in a statement published on September 28.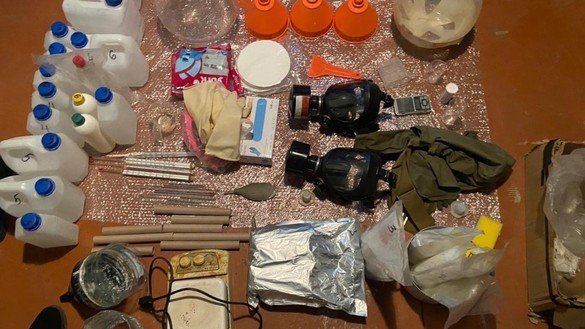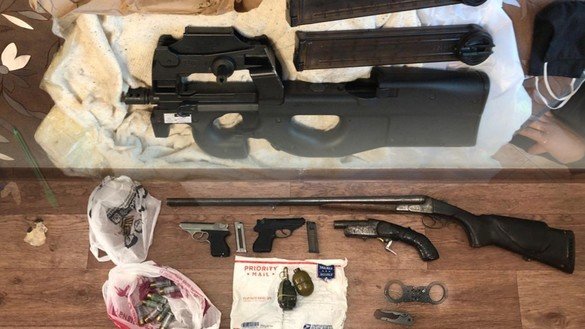 The MVD has warned about the special danger of new synthetic drugs, which can cause someone to become addicted after the first dose. The ministry's methods of outreach include a film that shows the consequences of synthetic drug use.
"Synthetic drugs are notable because they are inexpensive both to manufacture and sell. In addition, drug traffickers have begun to actively sell drugs via contactless methods, using websites and electronic payment systems," the MVD said.
Drug busts grow
Kazakh police have made several significant busts this year related to the new drugs.
On September 24, police seized a large batch of raw materials used to make mephedrone, a synthetic drug, and arrested the suspected organiser of a secret drug lab.
The National Security Committee (KNB) and the MVD on July 30 conducted a joint operation to arrest four suspects accused of producing synthetic drugs in Nur-Sultan.
Members of the criminal group allegedly sold the drugs on the secretive part of the internet, the Deep Web and Darknet, and made secret drops for buyers in the capital, according to a KNB press release.
The KNB on July 27 arrested two alleged members of a criminal group in Almaty and seized 55kg of mephedrone worth about 1.5 billion KZT ($3.5 million) on the black market, as well as cash, firearms and 1 tonne of precursor chemicals used to make synthetic drugs.
While organised crime is involved in some cases of synthetic drugs, independent producers are on the rise.
On May 17, KNB officers arrested a man in Nur-Sultan who allegedly was making drugs in a rented garage. They seized 3kg of the psychotropic substance α-PVP worth 60 million KZT ($139,000) on the black market.
Kazakh lawmakers amended legislation last year to make it possible to quickly add new synthetic drugs to lists of prohibited substances.
Secretive communications
Criminals are using modern technology to communicate with each other and their customers, making them difficult to find and expose.
"Criminals negotiate on Telegram, use VPN [virtual private network] programmes to mask their IP [internet protocol] addresses, accept payments to e-wallets and send customers a geotag and photo of the place where drugs are hidden. Tracking them is very difficult," said Akzhan Bukenbayev, an investigator with the Nur-Sultan police department.
"This criminal black market is being conquered by synthetic drugs, which are sometimes even more harmful and dangerous" than more traditional drugs like cannabis and opium, said Ruslan Seksenbayev of Taraz, chairman of the non-governmental organisation (NGO) Beibit Aspan (Peaceful Sky).
Drug addiction is "getting younger", he said.
"They are more affordable, and young people naively believe that synthetics are less harmful, as if using them won't make you a drug addict. This is a very dangerous delusion," he said.
All over the world the money received from the production and sale of drugs is often used to finance terrorism and extremist groups' activities, emphasised Seksenbayev.
"That's why there is a fight against the laundering of this criminal money received from narcotics sales. Kazakh specialists are improving their skills in countering terrorism financing, including with the support of international organisations," he said.