ALMATY -- Ongoing claims by media outlets controlled by the Chinese Communist Party that Central Asian countries seek to "return" to China represent a direct threat to their sovereignty and a worrying trend for the region, say analysts.
In spring, when Kazakhstan and Kyrgyzstan were in strict quarantine over the coronavirus outbreak, Chinese websites posted provocative statements about the two countries that provoked a furor.
In April, the Kazakh Foreign Ministry summoned the Chinese ambassador after an article titled "Why Kazakhstan is eager to return to China" was published on the privately owned Chinese website Sohu.com.
The article's author called into question Kazakhstan's sovereignty over its own territory, asserting that the land is historically Chinese and that "Kazakhstan was a vassal of the Qing Dynasty".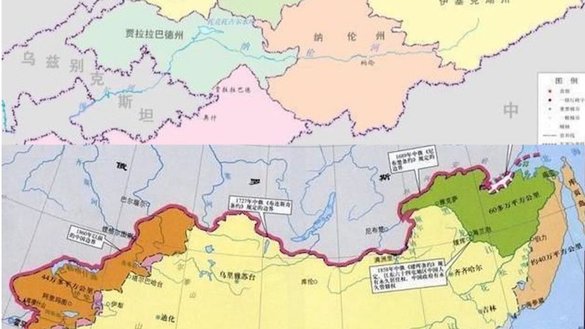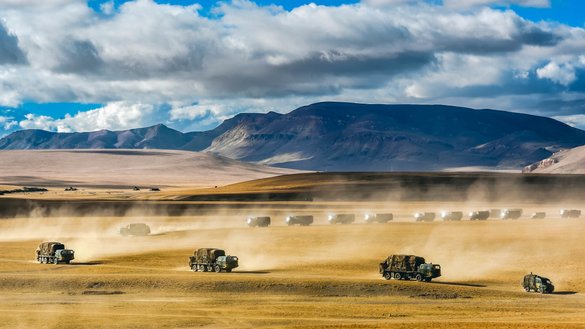 "Residents of small cities in Kazakhstan consider themselves descendants of Li Bai [an eighth-century Chinese poet], while others call themselves Han [the largest ethnic group in China]," added the article. It did not name the cities in question.
Also in April, the website Toutiao.com published an article with the headline "Why did Kyrgyzstan not return to its homeland after gaining independence?".
Kyrgyzstan, described by the website as "Central Asia's smallest republic", was part of China for thousands of years until tsarist Russia in 1846 took a total of 510,000 sq. km from China, including present-day Kyrgyzstan, states the Toutiao.com article.
The article presented a map of what was then China to support this claim. Although "regions and countries separated from their homeland eventually yearn and return," when Kyrgyzstan gained independence in 1991, it did not, mainly because of Russia's continued influence, said the author.
The article sparked outrage in Kyrgyz society, which criticised the publication as inflammatory.
"Beijing is becoming a threat not only to Kyrgyzstan's territorial integrity but also to its sovereignty. This is an alarming sign," said Mars Abayev, a Bishkek-based correspondent for the news website Orbita.kg.
By making these claims, Beijing is floating the idea of the return of "its" territories in order to study Central Asian countries' reaction, Abayev noted.
Articles sanctioned by Chinese Communist Party
Sohu.com removed that article less than a week after Kazakhstan's Foreign Ministry summoned the Chinese ambassador.
Posting about the meeting on Facebook, the Chinese ambassador did not focus on discussing the article, noting only that "the importance of clearing the information space of various pieces of fake news was emphasised in order to create favourable conditions for developing relations between the two countries".
However, observers who are familiar with China's information policy say that the mentioned websites would not spread false information without pre-approval from the top in Beijing.
Sohu.com is controlled by the Chinese Communist Party and has huge financial resources at its disposal, said Almaty resident Serikjan Bilash, leader of the Atajurt (Motherland) human rights group and an ethnic Kazakh who emigrated from China in the 2000s.
The other site, Toutiao.com, is known in China for its thorough political and historical content and is one of the 10 most popular online resources in China and has the backing of the Communist Party, he added.
"These are far from the ordinary websites that might publish all kinds of fake news," he said.
"These publications indicate that the Chinese authorities do not recognise the freedom and independence of Central Asian countries and regard them as their own territory," Bilash said.
Still, Beijing appeared to double down on the false territorial narrative as new provocative articles appeared as early as this past summer.
Claims on Tajikistan
Beijing's territorial claims only reinforce Sinophobic sentiments in Central Asia, noted Abayev of Orbita.kg.
"The frequent mass anti-Chinese protests in Kyrgyzstan and Kazakhstan confirm this trend," he said.
Still, Beijing has appeared to double down on false territorial narratives, having targeted Tajikistan.
In July, Chinese media published an article with the inflammatory title "Tajikistan initiated the transfer of its lands to China, and the lost Pamir Mountains have been returned to their true owner".
The publication spoke of the transfer of 1,158 sq. km of Tajik territory to China in 2011, which angered many Tajiks at that time. Tajikistan ceded those lands to China to pay off some of its debt.
The author, Chinese journalist-historian Chu Yao Lu, relying only on Chinese sources, declared that the Pamir Mountains in Tajikistan belonged to China, spurring displeasure in the Tajik government.
The controversy came as Tajikistan's debt to China continues to grow, which could lead to the country ceding more territory in exchange for debt forgiveness -- an idea that has been floated in the past.
Tajikistan's debt to Chinese Eximbank has grown to $1.2 billion in 2020, Asia-Plus reported in August.
In August, Dushanbe was forced to ask Beijing to ease its loan obligations in connection with the pandemic. No statements about the Chinese regime's decision have ensued.