ASHGABAT -- A recent meeting facilitated by Turkmenistan between Afghanistan's two waring sides, in addition Turkmen advocacy on a number of Afghan-related investment projects, are examples of a new push by Ashgabat to play a vital role in the next phase of Afghanistan's future.
A Turkmen delegation led by Deputy Foreign Minister Vepa Hajiyev took part in the peace talks between the Afghan government and the Taliban in Qatar on November 2 in a bid to facilitate successful negotiations, according to the Turkmen Foreign Ministry.
Negotiators from both sides in Afghanistan's 19-year-old war have been meeting in Doha since early September and are attempting to draw up a blueprint for the country after US and foreign forces leave next year.
A short message on the Turkmen Foreign Ministry's website on November 2 described a meeting with Taliban representatives but did not identify the participants specifically.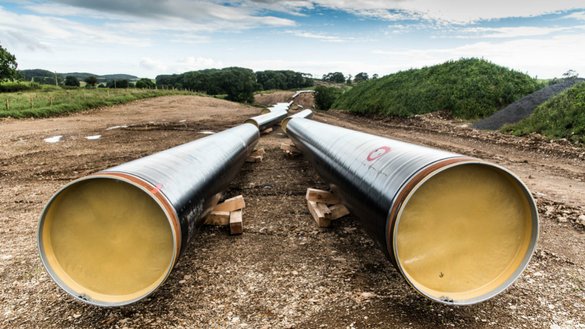 The delegation in Doha carried out a mediating mission between the two parties and expressed its conviction in the effectiveness of political, rather than military, methods of resolving the issues at the peace talks, said an official at the Foreign Ministry, who requested to use the name Serdar to protect his identity.
"It was important to convince the Taliban and the government that hostility and war do not bode well for the country, neither for the people of Afghanistan nor for the entire region as a whole," said the official.
The lack of details about the November 2 meeting in Doha occurred because "not everything is so simple in this matter", he said.
Turkmenistan expects peace in Afghanistan to lead an acceleration of infrastructure projects that it and international partners are involved with in the country, Serdar said. Those projects have been curbed by insecurity in Afghanistan.
Ashgabat clearly understands that it is Afghanistan's lack of peace and stability that scares away investors and alarms countries and companies participating in regionally significant joint projects in Afghanistan, Serdar said.
Economic hopes
Security and peace are key to kick-starting the Afghan economy, said Maisa Nuryagdyyeva, a specialist at the Finance and Economy Ministry Agency for Protection from Economic Risks.
If peace returns, "then the work of integrating Afghanistan into the regional economy will begin at a more accelerated pace, and much of what is now stalled will pick up steam," she said.
Many investors and contractors are attracted to projects including the Turkmenistan-Afghanistan-Pakistan-India (TAPI) natural-gas pipeline, fiber-optic communications and power transmission lines, as well as railways in Afghanistan, but the lack of stability and security is a deterrent, she said.
TAPI will stretch 1,840km when finished, and it is expected to help ease energy shortages in South Asia and generate revenue for the four countries that it traverses. Its completion date has been pushed back several times.
With its completion, Turkmenistan would gain an additional gas export route, while Afghanistan, in addition to receiving its own volume of gas, would pocket $1 billion in annual income and would net 12,000 jobs by transporting it on to other countries, Turkmen analysts have said.
In Dubai and other large business centres around the world, "Turkmen specialists have presented several energy projects in order to attract new investors, but would-be TAPI investors are uncertain and fearful because of security problems", Nuryagdyyeva said.
"There is understanding and full support from the Afghan government. Now, it is important that the forces opposing the government support Turkmenistan's initiatives," she added.
A mediating role
Turkmenistan expects to boosts its diplomatic status as a neutral state by helping facilitate the peace process, said Serdar, the Foreign Ministry official.
"If the negotiation process is successful, Turkmenistan wants to be called the state that contributed decisively to establishing peace in the land of Afghanistan".
"This is the multi-variable problem that my colleagues [those who conferred with the Taliban in Doha] now face," Serdar said.
Ashgabat has repeatedly stated its readiness to help peacefully settle the situation in Afghanistan and become a site for political negotiations between the government and the insurgents, according to Serdar.
"Globally, it is important for Turkmenistan to obtain from the Taliban not only consent to come to Ashgabat and change the venue for talks with the Afghan government but also to receive security guarantees when Turkmenistan implements infrastructure projects within Afghanistan," he added.
"Foreign Minister Rashid Meredov himself took part in the first round of these negotiations on September 12," Serdar said.
Serdar tied the Turkmen Foreign Ministry's persistence in the talks to "the desire of the country's leadership to seize the initiative from Qatar and bring all parties to the negotiating table in Ashgabat".
In a November 3 meeting with Deborah Lyons, the UN secretary general's special representative and head of the United Nations Assistance Mission in Afghanistan, Meredov confirmed Turkmenistan's readiness "to provide a political space for future rounds of the intra-Afghan talks."
"If this desire to move the talks to Ashgabat and help the two sides agree on peace is fulfilled, Turkmenistan will be able to add some additional political dividends to its status as a neutral state," said Serdar.
Previous negotiations including presidential summits and contacts through the Turkmen Foreign Ministry demonstrated Kabul's willingness to use Ashgabat for negotiations with the Taliban, he said.
The Turkmen delegation in Doha made efforts to convince the Taliban that Ashgabat is ready to facilitate successful negotiations on peace in Afghanistan, said Serdar.
"Turkmenistan's leadership very much hopes that the opposing parties will come to a mutual agreement, that peace will prevail in Afghanistan's ancient land, and that the entire country will take the constructive path," said Serdar.