NUR-SULTAN - The Nur-Sultan municipal prosecutor's office has launched a competition aimed at combatting extremism and terrorism among youth.
The main goal of the project, which started on November 12 and will continue through December 5, is to raise public awareness in Kazakhstan about extremism and terrorism and to raise the level of legal and religious literacy, according to the Nur-Sultan City Hall press office.
There are three categories in the competition: "Best Short Video", "Best Collage/Poster" and "Best Project".
Videos, images and written projects submitted for the competition must be aimed at preventing extremism in adolescents and cultivating patriotism and tolerance toward the outside world.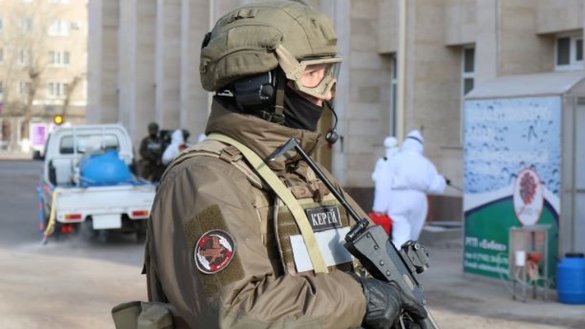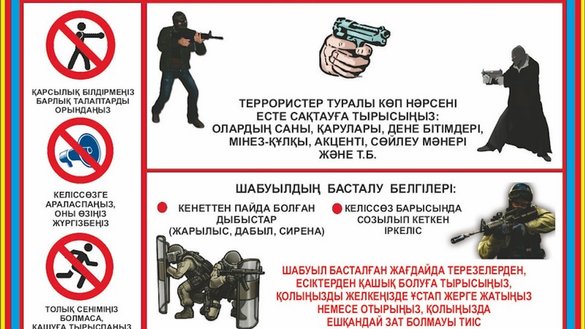 The organisers will announce the contest results December 14. Winners will receive cash prizes ranging from 150,000 to 1 million KZT ($350-$2,300).
"For the competition, my friends and I decided to shoot a video in which a girl meets a guy online," said 25-year-old Nur-Sultan resident Aibek Ibrayev. "The young man tells her about Islam, but his religious views are extreme, and his idols are terrorists who gave their lives during 'jihad'."
The story ends well, he said. Friends and family explain to the girl that she must not trust a stranger who supports extremism and terrorism.
Preventing extremism during quarantine
Similar competitions are taking place in many regions of Kazakhstan, despite a ban on mass public gatherings due to the COVID-19 pandemic.
This year the Department of Religious Affairs of Karaganda Province held competitions for journalistic work and social network postings about extremism and terrorism.
The Pavlodar Centre for Analysis and Development of Interfaith Relations (CADIR) regularly holds competitions, open air events and webinars for various workers and for religious specialists.
CADIR Director Gulnaz Razdykova noted the importance of holding such extremism prevention events.
"Recruitment into destructive ... organisations remains a relevant problem today," she said. "The number of internet users increased because of the pandemic, and the recruiters themselves, as the saying goes, do not sleep."
"That's why cultural, educational and awareness-raising methods of combating extremist ideology are so important."
CADIR explains laws on religion, the concepts of extremism and terrorism, and their danger to society and promotes social values such as forbearance and religious tolerance, she said.
"This year, the main priority was to conduct awareness work with the so-called 'unorganised audience,'" Razdykova said. "These are the self-employed, the unemployed, taxi drivers and bazaar vendors."
"Quarantine restrictions prevent us from gathering many people in one place," said Nurbek Mukhametov, a theologian from Turkistan Province. "Accordingly, in order to prevent extremism, we distribute brochures outdoors and hold all kinds of competitions, including among users of social networks."
Mukhametov is encouraged by the country's counter-extremism efforts.
"Now, such competitions are being held not only by non-governmental organisations but also by government agencies," he said.