NUR-SULTAN -- Kazakh authorities have busted a transnational group supplying illegal drugs from Russia -- the latest sign of the new challenge posed by Russian-made synthetic drugs to Central Asian states.
The National Security Committee (KNB) carried out a large-scale special operation from April to November, detaining 34 members of an organised crime ring, the KNB press office announced November 17.
The transnational criminal ring supplied synthetic drugs from Russia to Kazakhstan's three largest cities, Nur-Sultan, Almaty and Shymkent, besides manufacturing its own.
It sold the drugs that it produced through the Borat24 online store, the KNB said.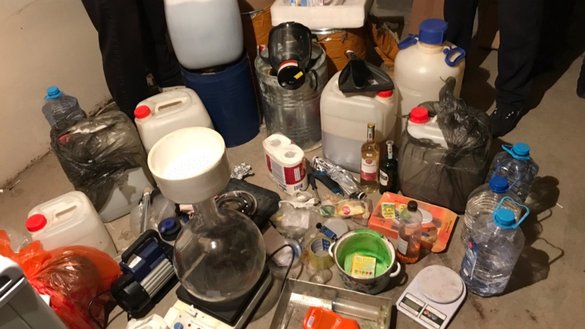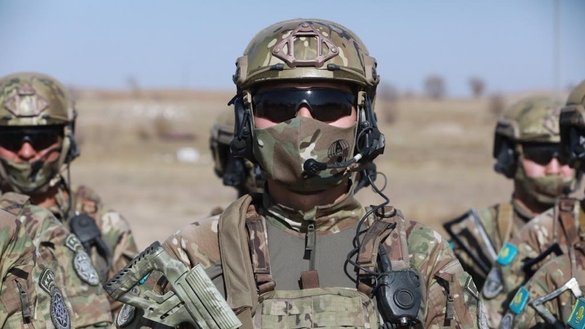 The special operation uncovered and eliminated eight drug labs and led to the seizure of 40kg (80,000 doses) of synthetic drugs valued at more than 600 million KZT ($1.4 million).
Authorities identified and liquidated six mobile "mining farms" created by the drug dealers' accomplices to launder the illicit income.
In two years, the criminal group and its accomplices laundered more than 2.5 billion KZT ($5.8 million), said the KNB.
One of the suspects detained by the KNB is a former service member of the Russian military intelligence agency known by its own old acronym, GRU, and fought in Syria at one point, Zakon.kz reported, citing the KNB press office.
The group supplied MDMA, LSD, amphetamines and other substances in Kazakhstan, according to the news outlet.
The detainees face up to 20 years in prison and the confiscation of property, said Alibek Basheyev, a lawyer from Nur-Sultan.
A new calamity
Observers are alarmed by a rapid increase in the number of synthetic drugs illegally produced and sold in Kazakhstan, and plans are under way to create a new department within the Interior Ministry to combat organised crime.
Such drugs are a pressing problem for other Central Asian countries as well.
In Kyrgyzstan, authorities found a synthetic drug lab in September, and total drug seizures for August amounted to 30kg, Radio Free Europe/Radio Liberty's Kyrgyz service reported.
Uzbek authorities additionally destroyed almost 627kg of seized drugs in June, including more than 1.5kg of synthetic drugs, reported Kazinform.
"In recent years, law enforcement agencies have been quite successful in countering drug crime. But now Central Asia faces a new calamity -- synthetic drugs, which are both produced within the country in secret labs and imported from abroad," said Bolatbek Isayev of Nur-Sultan, a political scientist.
He noted the difficulty of detecting such crimes, since criminals now "use state-of-the-art technologies, including laundering money through cryptocurrencies, using geo-tagged 'drops' and selling drugs on the dark web".
Given the growing threat, the United States continues to assist the region's countries in their fight against drugs.
A newly refurbished analytical centre for the Kyrgyz Republic's Counternarcotics Service reopened on October 29, the US embassy in Kyrgyzstan said in a statement.
Workers renovated the facility and installed a dedicated server, computers and an internal secured network. The US State Department funded and the United Nations Office on Drugs and Crime co-ordinated the larger initiative behind the upgrade, which has a budget of more than $200,000 (17 million KGS).