ALMATY -- Central Asians struggling with the COVID-19 pandemic have found themselves bereft and unaided by the Russian and Chinese regimes, despite promises to the contrary.
The pandemic has left the whole world shaken and vulnerable, with Central Asian countries having to fight considerable poverty on top of the deadly coronavirus, and neighbouring powers Russia and China largely leaving them to their own devices.
Emotional rhetoric out of Moscow and Beijing about an alliance of fraternal states and mutual support with Central Asian countries amounts to mere words on paper, said Ruslan Nazarov of Nur-Sultan, an international relations scholar.
Both powers are only pursuing their own strategic interests in the region, and one should harbour no illusions that Russia will always lend a helping hand in difficult times, he said.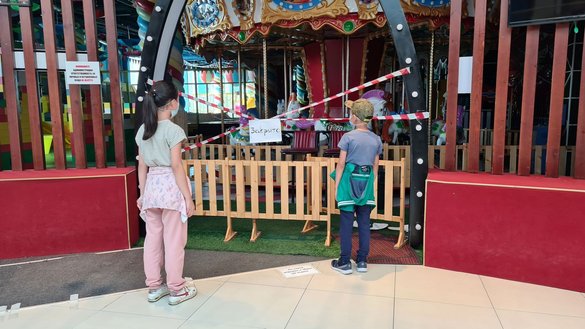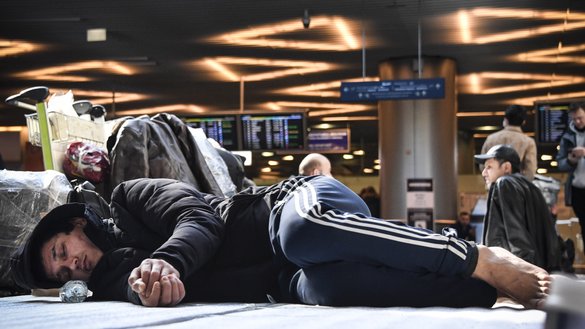 "Nobody owes anything to anyone; there is nothing personal, only interests," he added.
More than 4,000 COVID-19 deaths
More than 330,000 people have contracted the disease in the region and more than 4,000 people have died of complications, mainly pneumonia, amid overcrowded hospitals and a shortage of essential drugs.
Kazakhstan, Kyrgyzstan and Uzbekistan adopted strict quarantine measures in March as soon as they detected the first cases of COVID-19.
To contain the spread of the virus, those governments shut public institutions, prohibited citizens from going outdoors without good reason, and closed both international and domestic transport links, among other measures.
The epidemiological situation in Kazakhstan and Kyrgyzstan deteriorated significantly over the summer after authorities eased springtime restrictions.
Tajikistan confirmed the spread of the virus within its borders at the end of April, thereby wasting precious time and failing to take prompt measures. As a result, in the ensuing weeks, media outlets reported that the country had the most COVID-19 victims in Central Asia.
Meanwhile in Turkmenistan, health officials report zero COVID-19 cases, while President Gurbanguly Berdymukhamedov has touted a number of unproven herbal cures for the virus.
Dissident-led media based in Europe have reported an explosion of coronavirus cases, but their websites are banned in Turkmenistan.
World Health Organisation (WHO) Senior Emergency Officer for Europe Catherine Smallwood recommended the government adopt measures "as if COVID-19 were already circulating" during her visit in July, but stopped short of publicly doubting the government's virus-free boast.
Turkmenistan has yet to co-operate with the WHO's request for confirmatory testing, however.
Official data on the number of infections and deaths in the region is unlikely to provide an objective picture of the pandemic, since Central Asian countries experienced an acute shortage of polymerase chain reaction (PCR) tests.
Unaffordable testing also presented a hurdle, such as in Kazakhstan where the cost of PCR testing for COVID-19 was $42, although the government was planning to reduce it to $20, The Lancet reported in November.
Similarly, officials failed to accurately identify the cause of death for a large number of COVID-19 victims.
China: defective testing and disinformation
A glimpse of the true scale of the epidemiological catastrophe in Central Asia can be seen in alarming messages posted on social networks: users asking for help, hunting for medicine, and sharing advice as well as news of deaths of loved ones.
Despite declaring their "friendship and brotherhood" with Central Asian countries, Russia and China -- neighbouring countries with far greater financial resources and healthcare capabilities who early on claimed to have the virus under control -- made decisions that exacerbated problems in the region.
Even though doctors first detected COVID-19 in late 2019 in Wuhan, China, the Chinese regime manifested no sense of responsibility for the pandemic's catastrophic consequences in neighbouring Central Asia.
Local hospitals lacked tests and set their hopes on China, which "successfully coped with the pandemic", said Aigerim Jakasheva, a physician at Almaty Clinic No. 32.
"However, it seems that unscrupulous Chinese companies just wanted to make money and did not care that lives depended on their products," she said.
In the spring, Kazakhstan bought 700,000 COVID-19 test kits from China, but after a number of European countries declared the low quality of these products, authorities in Nur-Sultan launched domestic production of the tests.
Last July, when Kazakhstan saw the spread of COVID-19 peak again, scandal erupted around Chinese government officials spreading disinformation.
Citing the Chinese Embassy in Nur-Sultan, Chinese media outlets disseminated information about an "unknown infection in Kazakhstan" more lethal than the coronavirus.
The "unknown infection" was causing "a noticeable increase in cases of pneumonia since June, but pneumonia is not caused by the novel coronavirus", the embassy alleged.
Kazakhstan's Ministry of Healthcare said the reports of an "unknown virus" in Kazakhstan were "fake news", and Michael Ryan, executive director of the WHO's Health Emergencies Programme, suggested that COVID-19 caused the pneumonia outbreak in Kazakhstan.
Moreover, Beijing responded in a less than friendly manner when Kyrgyzstan requested deferred repayment of a Chinese loan as its economy weakened.
Beijing, Bishkek's largest creditor, turned down the request from its "strategic neighbour and partner". According to observers, the reason was that Beijing expects to receive either Kyrgyz territory or natural resources if Kyrgyzstan cannot repay its loans, as was the case in Tajikistan.
Russia: migrant rights violation and an imposed vaccine
The Kremlin, the former colonial power in Central Asia, also turned an indifferent face to the region in a year of particular hardship.
When the pandemic began last March, Moscow did not take any initial restrictive measures to contain the virus, but at the end of the month, it abruptly suspended all international flights, preventing migrant workers, mainly Central Asians, from returning home.
Russian airlines did not refund passengers for cancelled flights, money which otherwise could have alleviated conditions for the foreigners forced to stay in Russia.
As a result, migrants, who are mainly employed in low-skill jobs, literally found themselves on the street, without work or money.
Many of them were dismissed without pay, to say nothing of severance, because they lacked official registration as workers.
Russian police detained migrants from Central Asia, who had now become homeless vagrants, "for violating the quarantine regime" and kept them in special detention centres "in horrifying conditions".
Only those with money could secure freedom with a bribe, said human rights activists as well as migrant workers themselves.
Living conditions in Russia for migrant workers from Central Asia were difficult during normal times but became a nightmare during the pandemic, said Valentina Chupik, chairwoman of Utro Mira (Sunrise of the World), a Moscow-based NGO.
Moscow also appears to be exploiting the pandemic for political and economic gain in Central Asia.
Russian President Vladimir Putin convinced his Kazakh counterpart Kassym-Jomart Tokayev to start manufacturing Russia's not yet fully tested Sputnik V coronavirus vaccine in Kazakhstan and to use the drug to inoculate the local population.
Kazakh doctors, ordinary citizens and the global community of specialists are sceptical of the drug, which Russia developed in a hurry to be "first".
The manufacture and use of the Russian vaccine in other countries give political points to Putin, who placed great importance on winning what he saw as a global race for a vaccine, said Nazarov, the international relations specialist.
"Besides that, there is an economic component: Russia will make good money on its vaccine, which costs citizens of other countries about $20 for two injections," he said.