BISHKEK -- The unexpected pandemic last year turned into a socioeconomic disaster for the already economically fragile countries of Central Asia.
Neighbouring powers Russia and China, which could have helped during one of the most difficult times for the region, instead made things worse, observers say, particularly for Kyrgyzstan.
The deadly COVID-19 virus, which originated in Wuhan, China, at the end of 2019, forced the Central Asian republics, like other states, to impose strict quarantines, close public institutions and shutter many businesses not providing essential services.
The restrictions savaged already weak economies. Many companies, including travel agencies, restaurants and cinemas, eventually went bankrupt, unemployment soared, and thousands lost the ability to support themselves.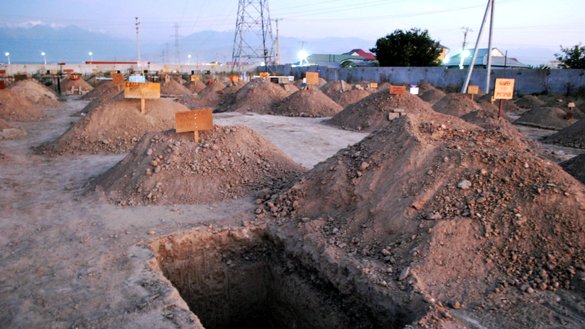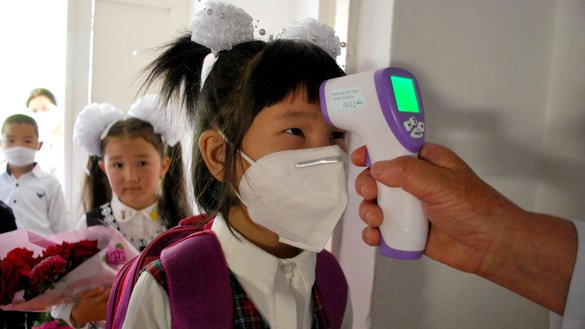 In Central Asia, the pandemic caused the most suffering among owners of small businesses, informal workers (such as house cleaners and hairdressers), and women, Mihail Peleah, a United Nations (UN) Development Programme specialist, said in December.
Exports from Central Asia decreased by 24% in 2020, according to the UN.
While Central Asia's economic engine, Kazakhstan, suffered from the drop in oil prices, the other republics -- Kyrgyzstan, Tajikistan and Uzbekistan -- saw remittances from their citizens working in Russia fall sharply.
Those often modest pay checks wired home account for about one-third of the GDP of Kyrgyzstan and Tajikistan, which are among the five countries in the world most dependent on remittances, according to the UN.
One of the Central Asian countries hardest hit by the pandemic, Kyrgyzstan, saw its GDP drop by more than 5% in the first half of 2020, according to 24.kg.
Badly needed external financial support
At this difficult and unprecedented moment in history, Central Asia badly needed external financial support. In particular, it expected a helping hand from Russia and China, neighbouring powers with close economic ties to the region.
However, policy decisions out of Moscow and Beijing, which for many years proclaimed strong friendship, brotherly ties and mutual support with Central Asian countries, proved to do more harm than good in an emergency.
In spring, the mass return of migrant workers from Russia intensified unemployment in Kyrgyzstan. The migrants had been unable to stay in Russia after lockdowns forced by the pandemic cost thousands of them their jobs. Many also lost money after Russian airlines cancelled flights and refused to refund tickets.
Kyrgyz dependence on labour migration gives Moscow a lever to pressure Kyrgyzstan, said Elmira Suranchiyeva of Bishkek, an economist.
"[Russian President Vladimir] Putin knows very well how much the Kyrgyz economy depends on remittances from Russia," she said, adding, "He can leverage this, for example, by making working conditions difficult for Kyrgyz migrants."
"The situation last March can be viewed as an example of the possible consequences of such measures for our country."
No Chinese mercy
The Chinese regime added to Kyrgyzstan's burden.
Amid an increase in the number of COVID-19 cases and higher death and poverty rates, Bishkek faced obligations to repay its foreign debt in addition to its internal socioeconomic problems.
As of last June, Kyrgyzstan's foreign debt amounted to $4.1 billion, of which $1.8 billion is owed to the Export-Import Bank of China, according to the Kyrgyz Finance Ministry.
China is Kyrgyzstan's largest lender. In 2020, Bishkek repeatedly asked Beijing to "consider the possibility of offering payment relief and extending Kyrgyzstan's payments on its foreign debt to China".
Beijing refused.
Beijing's intransigence enables it to pressure the Kyrgyz into implementing infrastructure projects beneficial to China, say observers.
The main reason for the refusal is Beijing's extreme dissatisfaction with "the delay in completing its projects in Kyrgyzstan", such as the China-Kyrgyzstan-Uzbekistan railway and the Iskra Azii (Spark of Asia) industrial park in Chui province, said Aiderbek Kusagaliyev of the Bishkek Centre for Internal Political Processes.
Political turmoil
Adding to the tumult, the presidency changed hands in Kyrgyzstan amid rioting last year, marking the third ouster of a president since 2005.
Demonstrators protesting the rigging of October 4 parliamentary elections seized the government's main building.
To the Kremlin's irritation, those demonstrators questioned the ascension of pro-Russian political parties to parliament -- a result that the country's Central Election Commission swiftly annulled.
Within days, President Sooronbay Jeenbekov resigned and former member of parliament Sadyr Japarov became both temporary prime minister and president until mid-November. He gave up both posts to run for president, an election he won in January.
The election victory marked the culmination of a meteoric comeback for Japarov, whom demonstrators freed from prison during the October riots. He had been serving a prison sentence since 2017 for kidnapping.
During last fall's political tumult, the Kremlin put additional pressure on Bishkek by refusing to provide financial support, previously agreed to between the countries, until the Kyrgyz "political situation stabilises".
Moscow's refusal to help Kyrgyzstan at a dire time is a proven strategy, said Musurkul Kabylbekov, a Bishkek-based journalist.
"This will allow the Kremlin to strengthen its influence in Kyrgyzstan and expand control over strategic areas of the economy such as taxes and customs," he said.
The pressure from Moscow apparently resulted in a small strategic victory.
In late October, the Kyrgyz Foreign Ministry announced that Bishkek was ready to consider the possibility of expanding Russia's Kant Air Base in northern Kyrgyzstan.
For years the Kant Air Base has been a political lightening rod in Kyrgyzstan, as many Kyrgyz see the continued, heavy presence of the Russian military in the country as undermining national sovereignty.