ALMATY -- A slew of offensive and irredentist statements by Russian politicians in recent weeks is making the 2017 restructuring of Kazakh military doctrine look all the wiser.
That year, Kazakh officials -- mindful of the Kremlin's use of "hybrid warfare" against Ukraine in 2014 -- reformed the country's military doctrine for the first time in six years.
Whereas the previous military doctrine focused more on countering violent extremism and terrorism, the newly adopted version put greater emphasis on armed conflict along the border and measures to mitigate it.
The new document cited the dangers of hybrid warfare, which can be employed against the country. It defined hybrid warfare as "ways of achieving military-political and military-strategic objectives ... via non-military means, as well as by using the potential of other states, terrorist and extremist organisations, and separatist movements to destabilise ... the opposing state".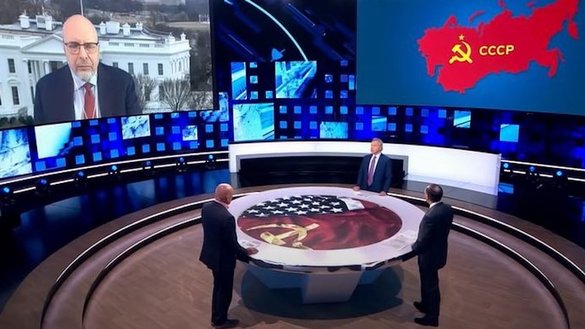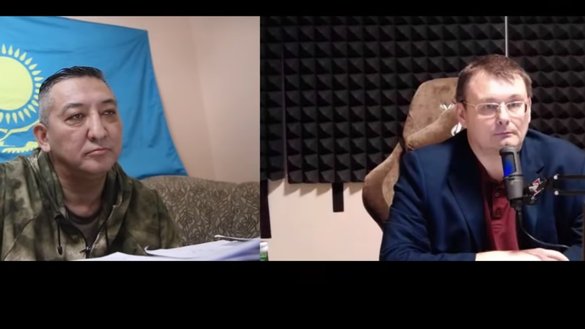 It also mentioned the use of "private military security companies" and "confrontation between global and regional powers for spheres of influence", "militarisation of the region" and "a certain country's desire to change the existing world order".
"The fact that [Kazakhstan] is explicitly referring to the types of operations and tactics used in eastern Ukraine is telling because of what it signals about the focus of Kazakhstani policymakers," the Washington-based think-tank Jamestown Foundation summarised in 2017.
A controversial 'gift'
Russian politicians who prove the need for such vigilance include Vyacheslav Nikonov.
Appearing on Kremlin-backed Channel One on December 10, Nikonov, a TV presenter and chairman of the State Duma Committee on Education and Science, directly undercut Kazakhstan's sovereignty.
"Kazakhstan simply did not exist," he said during his programme, "Bolshaya Igra" (The Great Game). "Northern Kazakhstan was not settled at all [before the Russians arrived]. The territory of Kazakhstan is a big gift from Russia and the Soviet Union."
Several days later, another member of the State Duma, Yevgeny Fyodorov, said on the Belrusinfo YouTube channel that Kazakhstan "should be grateful for the gift" -- namely, the country's territory.
"Russia needs to say, since you aren't acknowledging this as a gift, give it back because you took it unlawfully," Fyodorov said.
The deputies might have refrained from making such incendiary, even dangerous, statements if they had not gained encouragement from Russian President Vladimir Putin.
The former Soviet republics should give the "gifts from the Russian people" back to Russia, Putin said on state-run Russia-1 TV last June.
In December, after months of forbearance, the Kazakh government responded to Nikonov's remarks by presenting a formal note of protest to a Russian diplomat.
"Increasingly frequent provocative insinuations by some Russian politicians regarding Kazakhstan are seriously harming our states' friendly relations," the Foreign Ministry note said.
'Negative repercussions'
These incidents have set off a whirlwind of outrage among the Kazakh population, especially in the north, where concerns are growing.
In late December, reporters from Radio Free Europe/Radio Liberty (RFE/RL)'s Kazakh service journeyed to Dolmatovo village, 4km from the Russian border and populated entirely by ethnic Russians, where residents expressed their disgust with Moscow's behaviour.
"It was wrong of them to talk that way," local resident Ivan Kolomeitsev told RFE/RL. "The Soviet Union collapsed long ago, and the territories [of each country] have been defined; the borders have been apportioned."
"I have lived all my life in Kazakhstan; no one oppressed Russians here," he said. "I am a citizen of Kazakhstan, and if I wanted to move ... I would have moved long ago. My children and grandchildren, too, have stayed in Kazakhstan."
A group of public figures from North Kazakhstan province sent a letter to the Foreign Ministry and the presidential administration criticising the Duma deputies.
The comments are not only offensive but dangerous, said journalist and signatory Omir Yeskali, according to RFE/RL. He described them as meant to "incite chauvinism and separatism".
Residents of Kostanay, a city in the Kazakh north, get along well, said Serik Almagambetov, a student at Baitursynov Kostanay State University.
"We live harmoniously as an integrated community. We celebrate both Kazakh and Russian holidays -- there is a blend of cultures here," he told Caravanserai.
"But comments like those can have negative repercussions."
'Russia will become a pariah'
Yernar Malikov, producer of "The Crying Steppe", called the comments by the Russian politicians "absolutely unacceptable provocation" that could have dire consequences on an international scale.
His film, a potential Oscar contender, is about the 1930s famine in Kazakhstan triggered by Joseph Stalin's forced collectivisation of agriculture.
"Government officials in Russia would not have made such strong statements without the Kremlin's approval, and that could be a problem," Malikov said.
Those controversial statements surely came at the behest of the Kremlin, said Urazgali Selteyev of Nur-Sultan, deputy director of Nur Media.
"Putin is using all the means at his disposal to strengthen patriotism and unify the Russian people, without shying from imperial and prejudicial rhetoric," he said. "But this will lead to more anti-Russia sentiment, and ultimately Russia will become a pariah."