NUR-SULTAN -- Central Asian states are beginning to shift their military focus to the "need to stand firm together" against the aggressive foreign policy of Russia and China.
A recent example of this change is Kazakhstan's provision of military and technical assistance to Tajikistan and Kyrgyzstan.
The deal entails the transfer of a large quantity of munitions free of charge, the Kazakh Ministry of Defence said in documents dated February 6.
Kazakhstan will give Tajikistan and Kyrgyzstan 9 million machine gun bullets, 20,000 rounds for small-calibre automatic cannons, 10,000 mortar shells, 3,000 signal cartridges, 1,000 missiles, and 10 devices for communication and radio intercepts, said the documents, posted online by the Kazakh government.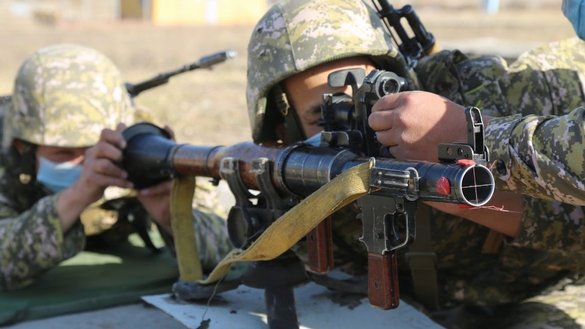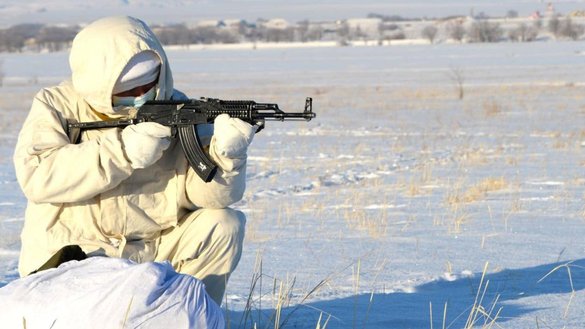 Kazakhstan will deliver the supplies by road and rail to Dushanbe, Tajikistan, and to Koi-Tash village, Kyrgyzstan. Kazakhstan will pay for the transport.
If all goes well, delivery of the munitions will take place in 2021, said the ministry.
Kazakhstan is providing the assistance for the sake of "strengthening existing friendly co-operation and inter-relations on military issues", according to the pacts Kazakhstan signed with Kyrgyzstan and Tajikistan.
The agreements specify that the supplies are surplus and were never used. The recipients need not spend any public funds to repair them.
Furthermore, Tajikistan and Kyrgyzstan are barred from transferring the military supplies they receive from Kazakhstan to a third party.
Standing firm together
"Giving military aid to Tajikistan is justified in light of the unsettling situation on the Tajik-Afghan border, and an agreement was already reached at intergovernmental meetings to help Kyrgyzstan," said Yernar Beisaliyev, a political analyst in Nur-Sultan.
The Central Asian countries "have historically been like brothers" and "now they need to stand firm together", he said.
"It's not just a matter of good neighbourly relations, but also the crucial issue of the security of the entire region."
He noted the worsening relations with Russia and China.
"Despite Kazakhstan's successful, multi-vector policy, we're facing many improper actions from some of our neighbours, whom until recently we considered allies," Beisaliyev said.
"The other Central Asian countries are also confronting Russia's and China's intrusive influence," he said.
Last year, China floated the idea of regaining "its" land to see how the Central Asian countries would react to an overt threat to the region's sovereignty.
In recent months, the Russian menace became more visible when Russian politicians repeatedly made irredentist statements about Kazakhstan's territory.
Kazakhstan, which in 1991 gained long-awaited independence, has been forcefully reacting to any attempts to cast doubt on its independence and ownership of its territories.
In response to the statements by Russian and Chinese politicians, last year and this year, the Kazakh Foreign Ministry issued notes of protest to Moscow and Beijing.
The decision by the Central Asian countries to switch from the Cyrillic to the Latin alphabet also signals their withdrawal from Russia, say analysts.
Strengthening the military, assisting allies
Over the past year, Kazakhstan has made significant efforts to counter extremism and bolster its defence capability, including introducing computer technology to build an effective "digital army".
This year, Kazakhstan has staged military exercises and plans to hold more, taking care to comply with public health precautions during the COVID-19 pandemic. All exercises will take place outdoors.
Production of a drone is scheduled to begin in 2021, according to the Ministry of Industry and Infrastructure Development. In addition, the government has ordered the Kazakhstan Aviation Industry to become a regional aircraft repair centre.
In February, the Kazakh Shagala ("seagull" in Kazakh) drone completed test flights. The prototype of the reconnaissance drone is fitted with a computerised communication channel and its own encryption, according to the Defence Ministry.
Last October, Kazakh Defence Minister Lt. Gen. Nurlan Yermekbayev conferred in Nur-Sultan on security matters with Gen. Kenneth McKenzie, commander of US Central Command (CENTCOM). They discussed military co-operation between the two countries and touched on topics including peacekeeping and combating terrorism.