WASHINGTON -- In co-ordinated action with the European Union (EU), the United States on Tuesday (March 2) imposed sanctions on seven senior Russian officials, punishing the Kremlin for poisoning and jailing opposition leader Alexei Navalny.
The United States also will restrict certain exports to Russia, officials said.
Moscow was behind Navalny's near-death poisoning last August and must release him, said US officials.
"The intelligence community assesses with high confidence that officers of Russia's Federal Security Service (FSB) used a nerve agent known as Novichok to poison Russian opposition leader Alexei Navalny on August 20, 2020," a senior US official said.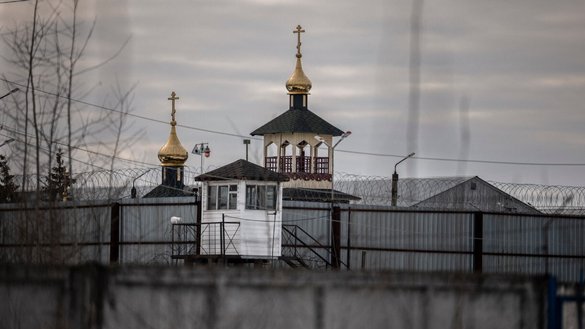 "We're sending a clear signal to Russia that there are clear consequences to the use of chemical weapons," another US official said.
The announcement comes one day after EU member states approved sanctions on a partly overlapping list of four senior Russian justice and law enforcement officials involved in his detention.
The targeted Russians will be restricted from travelling either to the EU or the United States, with any assets in the Western nations frozen.
"We will take the appropriate actions as we see fit to make very clear that this kind of conduct is unacceptable for us, and we'll do it with our allies and partners," US Secretary of State Antony Blinken said in an interview released Tuesday.
Navalny, 44, was hospitalised in Omsk, Russia, after he collapsed on a flight from Siberia to Moscow and then was transported by medical aircraft to Berlin. He recovered after receiving treatment in Germany.
Using nerve agent
Specialists in the German capital concluded that he was poisoned with the Soviet-era Novichok nerve agent.
A squad of chemical weapons specialists from the FSB has been tailing Navalny for several years, including on the day of his poisoning, a joint media investigation revealed in December.
Novichok was blamed in a 2018 attack in England on Russian double-agent Sergei Skripal and his daughter Yulia. They both survived, but an unrelated Englishwoman was killed.
Russian officials have repeatedly denied the reports.
Navlany was arrested January 17 upon his return to Moscow.
Russia's FSIN prison service said it had detained Navalny for violating the terms of a suspended sentence he received in 2014, on fraud charges he says were politically motivated.
Navalny's arrest and his investigations into official corruption -- including a $1.35 billion Black Sea property owned by Russian President Vladimir Putin and paid for "with the largest bribe ever" -- sparked weeks of unprecedented protests across Russia.
Lashing out against protesters
Rather than acknowledge the demands of hundreds of thousands of Russian demonstrators nationwide, the Kremlin lashed out against its own citizens.
More than 3,700 protesters were detained in more than 120 cities on January 23, according to OVD Info, which monitors opposition rallies. The demonstrators turned out to denounce Navalny's arrest.
The United States demands the release of Navalny, his allies and others wrongfully detained in Russia, a senior administration official told reporters in a briefing, Bloomberg News reported.
The United States will in the coming weeks roll out intelligence assessments on other points of concern with Russia, said officials.
The disputes include allegations that Russia paid Taliban-linked militants bounties to kill US troops in Afghanistan, and early indications that Moscow was behind the massive SolarWinds hack in 2019 that devastated US agencies and businesses.
The Kremlin earlier Tuesday denounced moves to impose sanctions.
"Those who continue to depend on these measures ... should probably give it some thought: are they achieving some goal by continuing such a policy?" said Kremlin spokesman Dmitry Peskov.
"The answer will be obvious: this policy does not achieve its goals," he added.
Foreign Minister Sergey Lavrov meanwhile threatened that Moscow would "definitely answer" measures from the West.
"Nobody has cancelled a certain rule of diplomacy -- reciprocity," he said at a press briefing in Uzbekistan.