BISHKEK -- Governments in Central Asia need to be aware of Moscow's ongoing attempts to lobby regional parliaments to enact 'foreign agent' laws that mimic ones that the Kremlin is using to oppress Russian civil society, say journalists, political scientists and activists.
Russia's Justice Ministry on Wednesday (March 3) named a medical trade union with ties to jailed Kremlin critic Alexei Navalny a "foreign agent", the ministry said in a statement sent to AFP.
The term carries negative connotations of unpatriotic behaviour in Russia and requires branded organisations to label their paperwork and submit to intensive scrutiny of staffing and financing.
The Doctors' Alliance drew attention last year for criticising Moscow's response to the coronavirus pandemic, accusing authorities of failing to protect medics and downplaying the severity of the outbreak.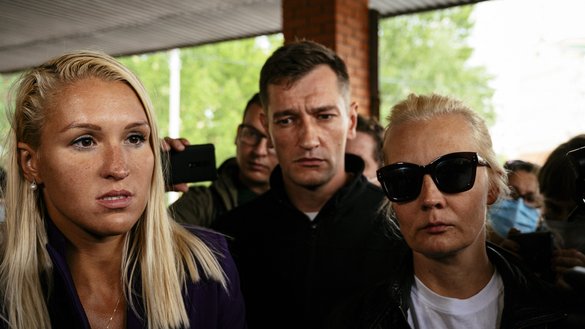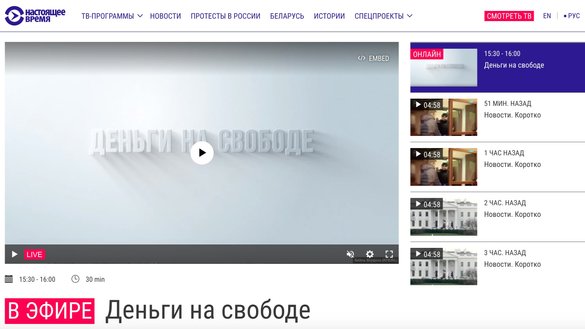 It is headed by Anastasia Vasilyeva, Navalny's personal doctor.
The ministry accused the trade union of receiving "foreign funding" and involvement in "political" activism.
Vasilyeva, an eye specialist by training, was detained in January for attending a protest demanding Navalny's release.
Alongside other Navalny allies, she was charged with violating virus restrictions and was unable to comment on the designation while awaiting trial.
The Doctors' Alliance, founded in 2018, sounded the alarm over shortages of protective gear and testing kits for medics at the beginning of the pandemic and said officials were downplaying deaths of health workers.
The trade union -- which operates in 42 Russian regions -- does not receive foreign funding, said Doctors' Alliance spokeswoman Alexandra Zakharova.
She also said the group would continue its work despite the designation.
"A lot of doctors are in a tough situation so we are planning to continue helping them," she told AFP.
New restrictions
Just a week ago, on February 24, Russian President Vladimir Putin signed a number of laws that make the human rights situation in the Russian Federation even worse.
In particular, the laws establish increased fines for violations when organising mass protests, disobedience to police officers, and failure to properly mark publications about the work of non-profits and individuals acting as "foreign agents".
Specifically, media outlets that publish information about NGOs and individuals who are "foreign agents", without identifying them as such, are subject to a fine of up to 50,000 RUB ($675).
An individual faces a fine of up to 2,500 RUB ($34) for the same offense. If a so-called foreign-agent organisation itself publishes material without mentioning its status, the fine reaches 500,000 RUB ($6,720).
Citizens who violate rules on financing peaceful assemblies can be fined up to 20,000 RUB ($270) and organisations that do so up to 200,000 RUB ($2,700).
Failure to obey a law enforcement officer is punishable by a fine of up to 4,000 RUB ($54) or administrative detention up to 15 days.
Law reflects Putin's troubles
Russian authorities passed the first bill on "foreign agents" in 2012 and have since applied this designation to NGOs that, according to the government, engage in political activities and are financed from abroad. The law requires them to register with the Ministry of Justice as "foreign agents" and be identified as such in media publications.
In November 2017, a law was adopted that empowers the Russian Ministry of Justice to recognise as a "foreign agent" any foreign media outlets that receive funding from foreign sources.
In Russia, 17 media outlets have foreign-agent status, including Radio Free Europe/Radio Liberty (RFE/RL), television channel Current Time, and the Realii and Voice of America websites.
In January 2018, the State Duma went even further and adopted a law enabling the designation of individuals, including journalists working for foreign media outlets, as "foreign agents".
Not only human rights organisations, but Russian citizens too, are denouncing the authorities' growing pressure on the media, journalists and civil institutions.
The fall in Putin's rating in Russia clearly reflects this reaction.
Forty-one percent of respondents do not want Vladimir Putin to remain president after 2024 in a poll conducted among 1,600 Russians, February 18 to 24, by the Levada Centre, an independent Moscow pollster.
Putin "has stayed too long, his term is over, it's enough", some respondents said.
Some point to the poverty and rising prices in the country. Others are convinced that Putin "has ruined the country and is leading it to a dead end".
The 1,600 respondents were all 18 or older and come from 137 cities and villages.
The Justice Ministry has declared the Levada Centre a "foreign agent". The pollster is disputing the decision.
Pressure alarms journalists, analysts in Kyrgyzstan
Since the passage of the bill on foreign agents in 2012, Moscow has engaged in a years-long campaign to pressure governments in Central Asia to adopt similar legislations to curb freedoms of the press.
This pressure has been acutely felt in Kyrgyzstan, the region's most democratic country.
Some members of the Kyrgyz parliament submitted a similar bill in 2014, but in May 2016, under pressure from local civil society, parliament rejected it.
Again in May 2020 the Kyrgyz parliament reviewed a bill that was designed to hobble the work of independent civic activists.
At the time, former lawmaker Nadira Narmatova appeared to reveal the bill's backers most plainly when she argued that some organisations should be labelled as "foreign agents", Eurasianet reported.
That bill, one year later, is still floating in parliament. On Thursday, member of parliament Baktybek Rayymkulov urged the body to conduct a third reading of the legislation, according to RFE/RL's Kyrgyz service. It passed two readings in 2020. Three readings are required to pass bills in Kyrgyzstan.
These bills on foreign agents resulted from the Kremlin applying its "soft power" policy abroad, said Anar Musabayeva of Bishkek, a political analyst. The policy seeks to discredit independent human rights organisations and a journalistic community critical of the government's actions.
However, Kyrgyz society is becoming an effective counter-measure to such efforts. Kyrgyzstan has developed further as a democracy than other Central Asian nations have, she said.
The Independent Union of Journalists of Kyrgyzstan (UJK) opposes the practice of identifying independent media outlets as "foreign agents" and imposing any restrictions on them.
The Russian state's increasing pressure on and recent increase in fines against media outlets and journalists for failing to identify themselves as "foreign agents" are impermissible, said UJK director Azamat Kasybekov of Bishkek.
"Unsophisticated readers, once they see the corresponding designation, mistakenly perceive the media outlet as a foreign spy, and this engenders in them negative feelings, such as false patriotism,'' Kasybekov said.
"This strikes a blow to the reputation of the press, separating some media outlets from others -- as if some are 'good' and others are 'bad'," he explained.
Restricting the publishing activities of independent media outlets negatively affects public awareness, Kasybekov added.
Local activists, meanwhile, oppose Russian influence on political processes in their country.
Moscow may continue to lobby for legal restrictions on the activities of NGOs and media outlets in Kyrgyzstan, said Ulan Kadyrbayev of Bishkek, a blogger.
"If our government is going to harass independent media outlets, as in Russia, it can be regarded as a violation of our rights to objective information," Ulan Kadyrbayev of Bishkek, a blogger, told Caravanserai.
However, in his opinion, Kyrgyz society has a sufficiently high political consciousness and will not allow parliament to simply pass such a law.
"They [the officials] will have to reckon with our opinion. Our people have repeatedly shown the authorities who is the source of power in Kyrgyzstan," Kadyrbayev said.