ALMATY -- Authorities in Nur-Sultan are working on the extradition of a Kazakh national, who, according to the National Security Committee (KNB), was one of the most wanted suspected members of the "Islamic State" (IS).
The detained suspect, whom the KNB on March 2 identified as Atyrau province native Amanbek Samat, has been wanted since 2015.
Turkish authorities captured Samat near the Syrian-Turkish border, Turkish state TV reported on February 19, without giving the date of the arrest.
Involvement in IS
IS recruited more than 40,000 foreign fighters and their families from 80 countries, including Kazakhstan, after it took over swathes of Iraq and Syria in 2014.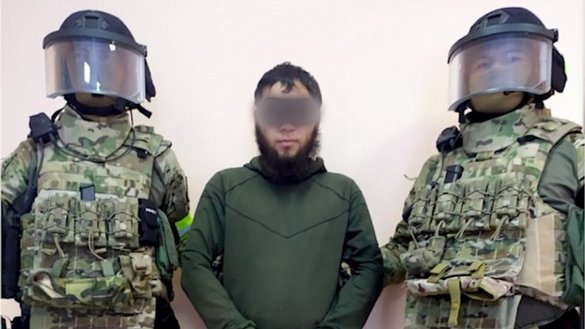 Kazakhstan so far has repatriated more than 700 Kazakh nationals from Syria, including 33 IS fighters, 187 women and 490 children, say Kazakh officials.
Involvement in IS is influenced by three factors, said Asylbek Izbairov, an extremism prevention analyst from Almaty.
First is the bay'ah factor, he said. Returnees from Syria, Turkey and Iran may even now be under a bay'ah -- an oath made to leaders of IS.
"This oath remains in effect even in light of the death of IS leader Abu Bakr al-Baghdadi, because his [successor] now represents him," Izbairov said.
US forces killed al-Baghdadi in Syria in October 2019.
Until a clear methodology for lifting the bay'ah emerges, it will be difficult to deradicalise those who have returned from places where terrorists are active, he said.
"The second factor is convicted terrorists and extremists, who are serving sentences in prison. According to my insider information, the radicalisation process continues there," Izbairov said.
"The third factor ... is that there are still conspiratorial jamagats [cells] in Kazakhstan, especially in West Kazakhstan province, which propagandise IS's extremist ideas," he said.
These factors can bring about Kazakh participation in terrorist activities not immediately but eventually, he said, adding that they represent reality not only for Kazakhstan but for many other states.
Students are easy targets
The Spiritual Directorate of Muslims of Kazakhstan (DUMK) analysed the sectors of the population that extremist recruiters find most fruitful.
University students attract extremists, according to DUMK.
The directorate states the reasons that it has found: first, students are still evolving and do not think critically; second, they do not yet know where exactly they will work in the future. Third, students are vulnerable to political events. Fourth, they are looking for easy ways to make money and seek to go abroad.
"To protect students from radical ... movements, we need to introduce a 'religious studies' programme in universities and conduct corrective work with those at risk," a DUMK source told Caravanserai.
As for how extremist recruiters work, in conversation they do not disclose full information about their organisation, leader or themselves, said the DUMK. They very actively explain their teachings and exert psychological pressure on their target.
"They can intimidate by citing the approaching end of the world and by cursing someone who refuses to join the organisation," said the DUMK source. "In addition, they insist on total submission, explaining this as Allah's will."
Members of the terrorist organisation also convince recruits that it is necessary to break ties with friends and the outside world; to stop reading books, newspapers and websites; and to stop watching TV.
If anybody has encountered those methods, extremists are at work, said DUMK.
Improved security
The situation in Kazakhstan today is stable thanks to the work of the Kazakh government, including the KNB, said Izbairov.
"The good news is that women deradicalise faster than men. Women are sincerely remorseful and divorce their husbands who were in IS," the analyst said.
"They are more easily dissuaded, because after all the hardships of life with militants in Syria, finding themselves in peaceful Kazakhstan, they are ready to abandon misguided ideas," Izbairov said.
"After all, most of them yielded to the destructive influence of their husbands."
In his opinion, the subsequent fates of the IS recruits will vary. The IS ideology has already shown its bankruptcy -- many of the group's former leaders have publicly renounced their participation in IS and its ideology. Presumably, many Kazakh recruits will follow their example.
"But those who have already participated in IS terrorist acts, of course, will be pursued and tried according to the law," said Izbairov. "Since 2015, 40 Kazakhs involved in terrorism have been on the international wanted list. Some of them may have died already."