DUSHANBE -- Tajikistan, as it seeks foreign partners to help mine its mineral riches, has learned one lesson: beware of China.
China owns half of Tajikistan's almost $3.2 billion foreign debt, according to the Central Asian Bureau for Analytical Reporting (CABAR), giving Beijing intimidating leverage over Dushanbe.
"China realises that Tajikistan will not be able to repay the debt; therefore, in exchange for the debt payments, the provision of precious metal mines or part of Tajikistan's territory will be required," Tajik economics columnist Zulfikor Ismoiliyon told CABAR in January.
Perhaps not coincidentally, the Chinese military has maintained a base in Tajikistan since at least 2016. The base is in Gorno-Badakhshan province, about 13km from the Afghan border and 30km from the border with China.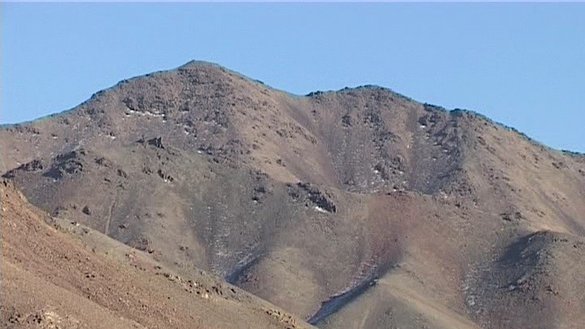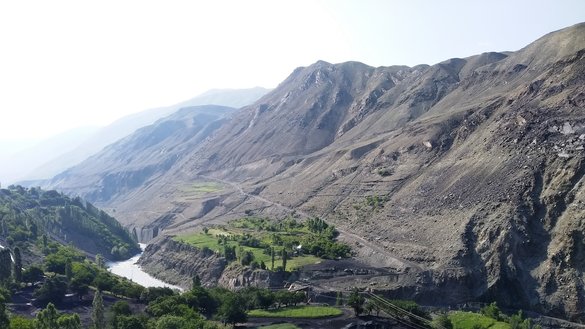 In the same province, after more than a decade of deliberations, Tajikistan in 2011 ceded 1,122 sq. km of land to China, angering many Tajiks.
After witnessing these concessions to China, Tajiks are even more resentful when they witness the rapacity of Chinese mining companies in Tajikistan.
Chinese mining firms think about one thing -- carting away to China as much of Tajikistan's natural resources as possible, said Dushanbe-based economist Khojimuhammad Umarov.
A responsible business partner, on the other hand, does not engage in such behaviour and will arrange for a presence of many decades, he said.
Compounding the insult, Chinese companies seldom hire local specialists.
"Chinese companies operating in Central Asia often bring in the majority of their workers from China, leaving many locals upset that such foreign investments aren't helping the local economy by hiring natives," Radio Free Europe/Radio Liberty reported in 2019.
Huge mineral reserves waiting to be developed
Tajikistan abounds with opportunities for lucrative mining partnerships. The rugged terrain, 93% mountainous, contains an array of precious stones and metals.
If mining companies in Gorno-Badakhshan must contend with impassable roads and undeveloped infrastructure, they have much easier opportunities in Sughd province, where the deposits are situated near railways and other transport corridors.
"In reserves of five types of mineral, Tajikistan ranks among the top three in the world," Sherali Kabir, minister of industry and new technologies, said at a news conference February 15. "We have huge reserves of silver, zinc, lead, boron and antimony. And many deposits are waiting to be developed."
Sughd province alone contains more than 214 super-rich natural resource deposits, according to the ministry. The estimated value of the ores hidden in these sub-soils is $10 billion, according to preliminary estimates.
"The rise in prices on the metal market ... gives us some optimism," Kabir said. "One of our interesting projects is the restoration and modernisation of the Adrasman [ore-processing] plant, capable of processing up to 600,000 tonnes of ore per year."
Silver cost $17.90 per ounce at the end of 2019 and $26.40 per ounce at the end of 2020.
"We have a unique silver deposit -- Bolshoi Konimansur, which is the largest in the world in terms of reserves: 1 billion tonnes of ore," said Nargis Shamsiyeva, a Sughd province official of the Industry and New Technologies Ministry.
"Silver reserves [there] exceed 50,000 tonnes," she said. "No one yet knows what metals besides silver, lead and zinc are in the bowels of the Earth. This is 30 years of work for a mining company."
The rights to Bolshoi Konimansur are still in dispute, with Australian and Chinese firms vying for them.
The government expects companies from outside China to participate in carrying out mining projects, said Shamsiyeva.
Risks of doing business with China
About 70 state investment projects valued at more than $3.5 billion are being implemented in Tajikistan, according to the State Committee on Investments and State Property Management.
The government intends to attract foreign and domestic investment worth $354 million in 2021.
This capital is expected to create 11 enterprises, processing ore and food.
Although foreign debt is an admitted problem, in the next three years, the government plans to borrow more than $1.1 billion to finance such economic growth, according to the Finance Ministry.
Against a backdrop of such goals, the COVID-19 pandemic illustrated the dangers of relying too much on the Chinese model of investment, said Kabir.
"As the pandemic showed, bringing in workers from China is associated with great risk," he said.
"There were no interruptions in the Zarafshon industrial zone during the pandemic, since 98% of the labour force there are workers and specialists from Tajikistan," he said. "But production and primary processing in the Istiklol industrial zone were suspended for a long time. This is because the Chinese workers and specialists who left for [Lunar] New Year holidays were unable to return on time because of the quarantine."
"The prolonged production downtime tangibly damaged the Tajik economy."
Prospects for working with the US
The United States has helped Tajikistan with several joint ventures.
One American company, Comsup Commodities, Inc., has a partnership with Tajikistan in the Tajik mining industry today, according to the Industry and New Technologies Ministry.
This enterprise, the Anzob ore-processing plant in Sughd province, is one of the oldest in Tajikistan, extracting mercury and antimony from ore since the 1970s. However, it shut down for more than 10 years after the collapse of the USSR.
In 2005, with the help of US investment, the plant reopened.
In the past 15 years, Comsup has invested $300 million to modernise Anzob, according to the ministry.
An American investor helped create one of the country's most successful beverage bottling plants too.
In the early 2000s, Aqua Crystal, a US public-private partnership, contributed $3.8 million to create the Obi-Zulol plant in Istaravshan (formerly Ura-Tyube), Sughd province. It bottles water and soft drinks and processes baby food.
In 2020, during the COVID-19 pandemic, the company produced goods worth 285.4 million TJS ($25 million) and exported 60% of its baby food.
"All of it [Obi-Zulol] evolved on a foundation that US business and other [contributors] laid," Shamsiyeva said.
The US government has provided millions in outright aid as well.
The US Agency for International Development carries out multi-year programmes that support the economic sector ($56 million), health ($30 million), democracy and governance ($14.4 million), and education ($20 million), according to the US embassy.
"We support Tajikistan's economic development and food security through numerous projects to assist and train Tajik farmers and also support regional connectivity and stability through water management projects at the local and regional level," said US ambassador John Mark Pommersheim.