ASHGABAT -- The Turkmen government is awakening to the subterfuge of "Chinese comrades" who saddled Turkmenistan with crippling debt by offering seemingly attractive loans for economic ventures that profited China, officials in Ashgabat say.
Discontent is mounting among Turkmens because the "fruits of selling China billions of cubic metres of Turkmen gas are not at all noticeable", sources in Turkmenistan's oil and gas and financial sectors, speaking on condition of anonymity, told Caravanserai.
"Right now we aren't seeing money for our gas, but we're seeing how China is using its loans to sneak into other Turkmen industries, particularly the textile and petrochemical industry, transport, construction and telecommunications," said Maisa H., an auditor at the Ministry of Finance.
Citing fear of retribution, Dovran I., an official at the Turkmen State Agency on Management and Use of Hydrocarbon Resources, declined to disclose confidential information about the total value of previous loans Turkmenistan got from China. Turkmenistan is to pay back the loans with gas, per the agreement between the two countries.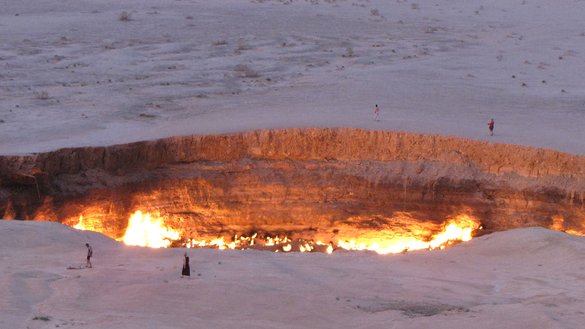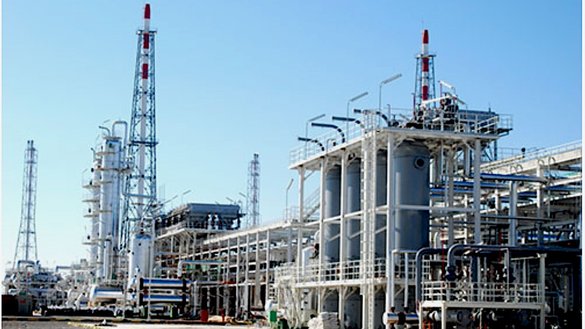 The loan amounts seem astronomical even for financially and economically developed countries, he said.
The Galkynysh gas field
"The majority of the money from China went toward the development of the Galkynysh (Rebirth) gas field in Mary province," Dovran I. said.
The Galkynysh gas field is the second largest gas field in the world by total reserves, after the South Pars/North Dome field owned by Iran and Qatar.
Galkynysh contains 21.2 trillion cubic metres of gas, according to a 2011 estimate by Gaffney, Cline & Associates, an English petroleum consulting company.
The audit's affirmation of Turkmenistan's abundant gas reserves allowed it to declare that it could sell gas in all directions: to Russia, the rest of Europe, China, Afghanistan, Pakistan and India.
It was after this audit that China, which long had flirted with a plan for economically dominating Central Asia, offered Turkmenistan an $8 billion loan to carry out the initial development of the Galkynysh gas field and to create infrastructure to extract, refine and transport the gas.
"In 2010, President [Gurbanguly] Berdymukhamedov tasked subordinates with holding talks with the China Development Bank to get another loan, for $4.1 billion," said Dovran I. "At China's behest, the government ... began to keep the amounts of subsequent loans secret."
China has already received discounted Turkmen gas for more than a decade as payment in kind for previously granted loans, but Turkmenistan's debt is not shrinking, he said.
The lack of transparency on gas dealings between China and Turkmenistan encourages Turkmens to speculate on reasons why gas exports to China are not adding revenue to the Turkmen treasury, analysts say.
Tightly guarded secret
The terms of the gas contracts with China are tightly withheld not only from the general public but also from leaders of Turkmen financial and oil and gas institutions, said Maisa H.
"China both imposed the terms of payment and required secrecy on the details of the gas contracts," she said.
Therefore, Turkmen media do not report on the volumes of gas delivered to China, the rates China pays or any Chinese goods or technologies received through barter, she added.
A lack of concrete information feeds wild rumours that the Chinese will take Turkmen gas for free until they recoup the cost of building Turkmenistan-to-China pipelines or until Turkmenistan pays all of its debts to China in full, say other analysts.
Turkmen leadership erred in allowing the Chinese access to the gas fields, said Ismail Resulov, a gas worker from Yoloten district in Mary province.
"We deliver gas by the billion [cubic metres], but life for ordinary people isn't improving in any way -- we're still killing ourselves in lines for our ration of flour and bread, cottonseed oil and sugar," he said.
"I see three possibilities: either China isn't paying us anything for the gas, or it's not paying much, or it's paying, but the money is being embezzled," Resulov added.
As of October 2019, Turkmenistan had supplied 252.1 billion cubic metres of gas to China in the span of a decade, according to the China National Petroleum Corporation.
Even at the minimum global gas price of $150 for 1,000 cubic metres over the past 10-odd years, Turkmenistan should have paid off its Chinese loans long ago, said Maisa H.
In April 2020, China paid $227 per 1,000 cubic metres, according to the Chinese customs service.
If Turkmenistan truly had received such sums, it could independently invest in building the Turkmenistan-Afghanistan-Pakistan-India pipeline and solve other problems preventing the diversification of its gas exports, said Maisa H.
"But ... for some reason the treasury has no money, and gas keeps going to China, supposedly to settle the infamous loans," she said.
Beijing's exploitation
Although Turkmenistan is the biggest exporter of gas to China and though more than 500 million Chinese use Turkmen gas, China exploits the terms of trade between the two countries.
China's exploitation is evident in revisions to terms of the Turkmen-Chinese gas deal, unexpected announcements about curtailing gas purchases because of the coronavirus pandemic, demands for gas price reductions, proposals to pay Turkmenistan with shoddy, unwanted Chinese goods instead of cash, the imposition of new loans and attempts to keep Turkmenistan in a perpetual state of debt, said Maisa H.
Dovran I. is not surprised at Beijing's haughtiness.
"The Chinese are ... seizing the moment and their status as the main purchaser of Turkmen gas now, so they're imposing their terms, which aren't always profitable for Turkmenistan," he said.
"But China's sway won't last forever," he added.
Turkmenistan has the fourth largest gas reserves in the world and can supply as much gas as anyone wants, he said.
"The only way Turkmenistan will rid itself of its economic and financial dependence on China is if it diversifies its gas routes," he concluded, referring to the importance of building gas pipelines to prospective South Asian and European markets.