BISHKEK -- The Kyrgyz government is seeking ways to settle its enormous debts with China as it becomes increasingly clear that loans to finance infrastructure projects benefit Beijing first and foremost.
Kyrgyzstan's foreign debt amounts to $5 billion (424 billion KGS), and the largest share of it -- more than 40% -- belongs to the Export-Import Bank of China, according to official data.
For over a decade, China has financed a range of infrastructure projects in Kyrgyzstan, such as the construction and repair of roads as part of its Belt and Road Initiative, which aims to expand overland routes for its exports.
In 2020, the pandemic dealt a major blow to Kyrgyzstan's economy, which experienced an almost 9% drop in gross domestic product (GDP) -- the first time in 26 years that its GDP fell by more than 8%. The crash left Kyrgyzstan unable to meet its debts.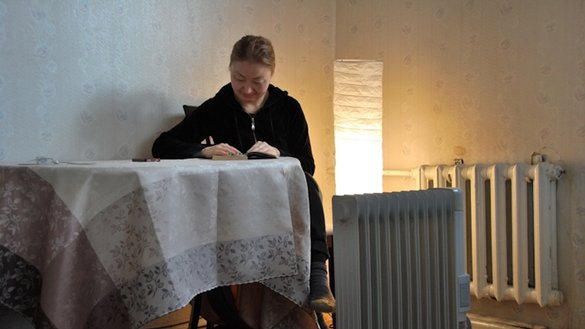 'We'll lose many of our assets'
Kyrgyzstan faces the prospect of giving up some of its natural resources if it cannot come up with the money.
"If we don't pay a portion [of the loans granted by China] on schedule, we'll lose many of our assets," Kyrgyz President Sadyr Japarov told the Kabar news agency February 13.
In November, Dastan Bekeshev, a Kyrgyz member of parliament, posted a video on YouTube to explain the terms under which China lent money to Kyrgyzstan.
Since 2008, Kyrgyzstan has received nine large loans from China: six to build or repair roads and three to build or modernise power facilities, said Bekeshev.
The loans came with specific terms, such as Chinese firms must carry out Chinese-financed projects.
In addition, if Kyrgyzstan uses the loans from China to purchase goods and services, it must purchase them primarily from China, said Bekeshev.
Some of those projects became the epicentre of major scandals, he said.
In Bishkek in early 2018, a power plant that a Chinese company had recently modernised broke down. In the aftermath, Bishkek residents went without heat in -20°C weather.
Another scandal centred around the construction of a 104km highway along the north shore of Lake Issyk-Kul.
The Chinese company Longhai Road and Bridge Corporation won a bid to construct the highway in late 2015. Construction was supposed to end in 2017, but it has dragged on for years. Workers complained in 2019 that the company had stopped paying their salaries.
But even now, about 20km of the highway remains unbuilt, and cracks are already appearing in the surface of the completed portion.
"China adds fees of 0.25% to its loans, plus 0.25% for merely agreeing to grant us a loan," Bekeshev said. "The loan agreements are interpreted according to Chinese law, and any disputes that may arise go to Chinese courts of arbitration."
Ever since Kyrgyzstan borrowed the money, its situation has worsened. Compounding the problem, the Chinese loans were issued in US dollars, which have gained value steadily in relation to the Kyrgyz som, said Bekeshev.
Last year, citing economic hardships stemming from the coronavirus pandemic, the Kyrgyz government repeatedly asked the Chinese authorities to ease the terms of the loans -- at least to extend payment deadlines.
Beijing ignored the requests for almost a year, agreeing finally in November to break the 2020 payment up over the next four years, but in return for this "concession", it tacked on a fee amounting to 2% of the loan.
China's territorial, political aspirations
Kyrgyz analysts harbour no illusions about whether China actually will help Kyrgyzstan deal with its overwhelming debt.
Beijing will not forgive its loan to Bishkek and will not even reduce it since it has never made such a concession to any state, predicted Iskender Sharsheyev of Bishkek, director of the secretariat of the National Alliance of Business Associations of Kyrgyzstan.
"This is an old strategy of China's, and its economic instrument of external influence," Sharsheyev said.
"A country that receives a loan from China must, according to the terms of the agreement, relinquish its sovereign rights," he said. "Such loans enable China to assert territorial and other political claims. The Chinese are patient and prepared to wait for the debt to be settled, given what's at stake."
Last April, a media outlet controlled by the Chinese Communist Party floated the idea that parts of Kyrgyzstan should "return to its homeland", a reference to China.
Sharsheyev also spoke of the preferences that Beijing has tried to carve out for itself when negotiating loans.
"During discussions of one of the projects -- the construction of a railway in Kyrgyzstan -- one of the terms was not only to provide land under the railway but also to transfer the operational management of the railway to Chinese state-owned enterprises for a period of 5 to 50 years," he said.
"China has also requested Kyrgyz mineral deposits as payment for debt, in particular the Jetim-Too mountain range, which contains billions of tonnes of iron ore, and the Karakeche coal deposit, which could be a site for a metallurgical plant," Sharsheyev added.
In its financial dealings with other countries, China acts solely in its own interests, said Klara Sooronkulova, a former judge in the Supreme Court's Constitutional Chamber.
"Since any disputes on loan agreements are heard in the Chinese courts, there's no doubt that a decision will be rendered in favour of Beijing, and in order to fulfill its obligations, Kyrgyzstan could be stripped of its assets," Sooronkulova said.